Planning a Wedding? Do You Need Wedding Insurance?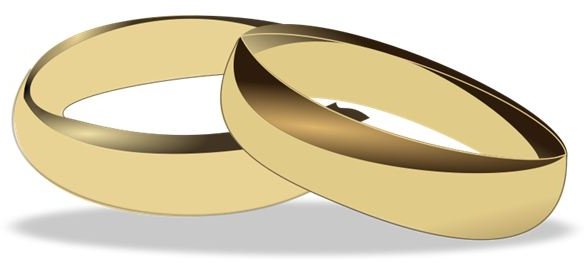 What is Wedding Insurance?
Wedding insurance is a type of event insurance that protects the insured (typically the bride or groom, but sometimes the host) from liabilities or losses incurred when something goes wrong during the dress rehearsal, wedding ceremony, or wedding reception. Now that you are about to embark on one of life's most cherished and memorable moments, you probably have started to make plans about the guest list, the menu, the flowers, and most importantly "the dress." But most brides and grooms don't put wedding insurance at the top of their lists. Who wants to talk about what could go wrong or engage in negative thinking during such a happy occasion? However, more couples should consider purchasing wedding insurance because the average cost of a wedding in the United States is on the rise again, climbing to $23,867 in the first half of 2010. Couples should also remember that many of life's most exciting events, such as buying a home or starting a family, are often followed by a visit to the insurance agent.
What Does Wedding Insurance Cover?
Wedding insurance generally covers liabilities and losses that arise from mishaps which are generally beyond the bride's and groom's control. The cost for wedding insurance can range from $100 to over $1000 depending upon the amount liability coverage purchased and what specific items and services you choose to protect against loss or damage. Many insurance companies allow couples to tailor their policies. Core coverage in packages generally include:
Liability insurance to cover property damage or personal injury to guests attending your event which is not included in most homeowner policies.

Cancellations/postponements to enable the couple to recover nonrefundable deposits and other expenses.

Sever weather disruptions to recover losses related to making alternative arrangements. This type of coverage usually contains a restriction that the policy must be purchased a certain number of days before the event.

Photography/video lost or damage to pay the costs and losses incurred to retake or redo pictures and videos if the photographer or videographer fails to appear or if the originals are lost, damaged, stolen, or not properly developed.

Gifts, special attire, jewelry, rental property damage to pay for the repair or replacement of these items if they are lost, stolen, or damaged.
Some insurers have recently added several nontraditional coverage items which recognize the emotional side of spoiled wedding plans. For example, the Fireman's Fund Insurance Company offers a change of heart provision to allow recovery of expenses if the bride or groom gets cold feet and backs out, The insurance has to be purchased by the person who finances the event and not the honoree(s). The company also offers optional insurance up to a preselected limit for professional counseling to treat the emotional distress caused by a canceled event.
Is Purchasing Wedding Insurance the Right Decision For You?
The decision to purchase wedding insurance can be as personal as the big event, and each couple needs to take an objective look at their own circumstances to determine whether purchasing event insurance makes financial and emotional sense. Couples can begin by asking themselves a series of questions to determine their risk factors and their tolerance for risk, which is at the heart of all decisions involving the purchase of insurance. Here are few questions to get you started:
Are you or your fiancée a member of a high risk group for cancellations or postponements (e.g., persons with health-related concerns or military personnel awaiting deployment)?
Are your vendors (caterers, photographers, videographers, and entertainers) in financially good shape and not likely to go out business or declare bankruptcy in the near future? Are economic conditions in the country stable?
Will your ceremony be held during the time of year that severe weather may become a factor? For instance, are you planning a destination wedding in the Caribbean during hurricane season?
Does other insurance cover the liability or item to be insured against a loss? For example, does the vendor already provide liability insurance or have you already purchased engagement ring insurance?
Is the expense of your wedding above or below the average cost of the wedding as to make insurance more or less attractive?
Is peace of mind important to you in case the unthinkable happens?
Image Credit - Wedding Rings: Wakro / Open Clip Art Library