Comparison Shopping and Test Driving a New Car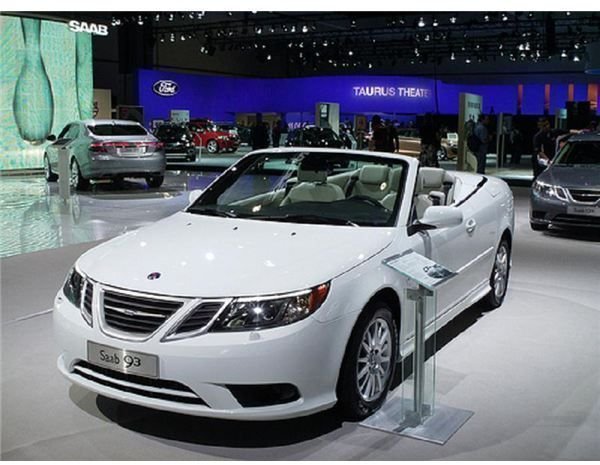 New Car Shopping Tips
Get as much information that you can from the Internet. First, go to the comparison websites to see how the models you are interested in stack up in quality, features, and driving attributes. Next, go to the individual manufacturers' websites, and make sure you are aware of all the incentives that are available and the MSRP (Manufacturer's Suggested Retail Price).
For example, Ford's website allows you to select the model you want and then gives your MSRP and rebate information by zip code. You will be able to obtain this information from the dealer, but if you get the information ahead of time you will be able to compare this information at home instead of being pressured to make a quick comparison at the dealer.
Finally, it is time to head to the dealer. When you go to the dealer, keep in mind that the rebate information that you get from the manufacturers' sites will not necessarily be all the discounts that you are able to get from the dealer. Manufacturers also offer dealer incentives. You will not be aware of these, but individual dealers will often pass these on to customers. Also, individual dealers may offer their own unique deals to separate themselves from other dealers selling the same make of car.
For example, in 2008, a Dodge dealer in Florida was offering a two-for-one sale to secure sales on 2008 Ram Quad Cabs and reduce stocks of standard equipped two-door Ram trucks. In Virginia, a Chevy and Kia dealer was offering to cover 3 months of the buyer's car payments for anyone who got laid off within 12 months of purchasing a 2009 vehicle. These were unique deals by the individual dealerships.
When you go to the dealerships, remember that you are not buying. You are still gathering information. You want to touch and feel the car. You want to find out the pricing the dealer can offer you including local incentives. And, you want to know all of the additional fees the dealer will charge you. Dealers can and will charge you for many things that you would consider should be part of the process of selling a car, for example, a destination fee. Make sure you know what these fees are before you sign the contract.
Finally, make sure you organize a test drive. You need to be excited by your new car purchase. All of the homework listed above, will help you with the logical side of buying a new car and getting the best deal. However, at the end of the day, you need to feel passionate about the car. The only way to tell that is to get in and drive it.
When you go back to the dealer for the test drive, you will be excited about it, but try not to show this to the salesman. Remember they are trying to get information out of you and work out how much you like the car. It does not matter whether the salesman is from a Pontiac or a Land Rover dealership; all salesmen's goals are the same. They want to get enough information from you to work out how much you are willing to pay for the new car or truck.
Make sure you do not give them this information. However, make sure you do get what you need from the test drive. Take your time. For example, try the A/C and all the seat and steering wheel adjustments. Nothing is more annoying than getting a new car home and finding some obvious feature in the driver area is the most distracting thing that you have come across in a long time. Try to use the test drive to spot anything like this. Also, make sure you have the test drive during the day so that you can inspect the car fully.
Some dealers are offering incentives just to get people to drive a particular model. If you are interested in this model, why not take advantage of the incentive as well? The incentive will probably not be worth that much in terms of absolute value. For example, it may only be a voucher for a free service performed by the dealer. However, it is still something you can use if you do decide to buy the new car or truck.
Why not see if you can keep the test car for a few hours or even overnight? Some dealers are willing to do this with their demonstration models. You will then be able to try the car for an extended period of time without the salesman bothering you. You are more likely to relax and objectively evaluate the car if you have more time to test drive it.
Get the practical information you need about the cars on your short-list from the test drives, but also remember to enjoy yourself. You do not buy a new car or truck every day, so make the most of it. Just do not let the salesman know what you really think.
Buying Inspiration, 2009 LA Auto Show Images