Make Sure You Have Engagement Ring Insurance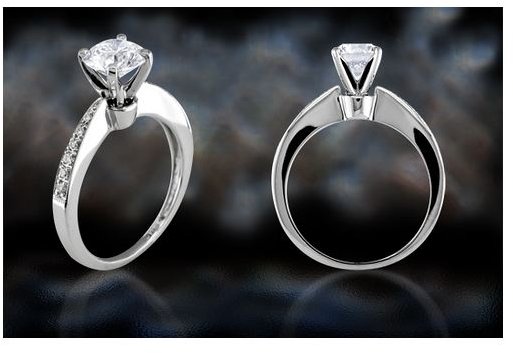 Why Do I Need Engagement Ring Insurance?
Loss
As cliche as it sounds, I'm sure you have heard the countless stories of engagement rings accidentally finding their way down the drains of kitchen sinks and bathtubs, among other ways they have gone missing. Even swimming in water is a risk as your fingers tend to shrink, allowing the perfect opportuntiy for your engagement ring to run away. In other cases, the engagement ring may end up in the trash, being misplaced somewhere in the house, or it may even attract a pet dog or what have you (the horrid 1999 film, "Lost & Found", comes to mind with the latter). However, with the right insurance policy, you wouldn't have to worry about this.
Damage
Despite all the quality care that comes from an engagement ring's insurance policy, accidents do happen regardless - Car accidents can damage your engagement ring among your other jewelry beyond recognition and medical emergencies will sometimes require your jewelry, including your engagement ring, to be cut off depending upon the medical procedure and requirements. With the right engagement ring insurance, damage of any magnitude would not matter.
Theft
Engagement rings spell hundreds even thousands of dollars to any thief who can get his or her hand on one. What if your engagement ring was stolen and the police were unable to retrieve it for you? The proper insurance policy can assist in this financial loss.
Types of Engagement Ring Insurance
1. Homeowner Insurance Policy: Allows you to add value to expensive household items like jewelry. This will help against theft and home-related damages (i.e. fire) but will not cover damage from household chores or incidents outside the home.
2. Valued At Insurance Policy: Perhaps the most rare and the most difficult policy to fund. You set your ring's value, including all costs, and the policy will pay the amount you set if something happens to the ring, even if what you're asking for is more than the current value of the item.
3. Replacement Insurance Policy: Helps in refunding the replacement of the ring within the agreement terms. You can replace the engagement ring with a similar new one with identical diamond size, etc. at the current market value. So if your ring is currently more expensive than when you first purchased it, the replacement policy will pay the cost increase instead. However, if your ring is less valuable now than when you purchased it, this will not be the case.
4. Actual Value Insurance Policy: Replaces cash value of the engagement ring, subtracting the ring's depreciation. For example, if the ring is six years old but costs $1000, the cost of those six years will be subtracted from the ring's value due to the ring's daily wear and use. This is the least expensive option of the four choices.
How Do I Get Engagement Ring Insurance?
Determine what type of insurance policy you will need for your engagement ring. Careful investigation is required as each one will vary in annual costs and reimburstment procedures.
Ask your jeweler for insurance policy recommendations. You never know if they may have a relationship with an insurer who can offer you a discounted rate for a policy.
When browsing online for a deal, be sure to research the company with the Better Business Bureau first.
Important questions to ask yourself are: What are the deductibles? What type of paperwork is required? In which areas (repairs, full replacement cost, cash settlement or new ring, etc.) are the engagement ring covered?
Image Credits
Flickr