Customer Rewards Programs: Savings for Loyal Customers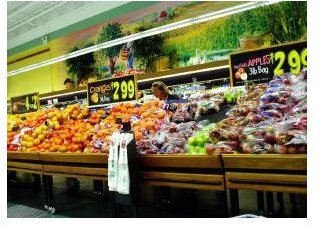 Budget-Friendly Shopping through Reward Programs
Are you looking for a way to stretch your household budget as far as it will go? Have you stopped to consider that where you shop can make a big difference in how much you spend on every day purchases? The decisions you make about where to shop for groceries, pharmacy products, and other items that you purchase regularly can have a significant impact on your spending.
There are several ways that your choice of store can make a difference with your budget. Not only do regular prices and special promotion savings vary greatly from one store to another, many retailers have introduced special customer rewards programs designed to encourage customer loyalty.
In order to keep customers coming back time and time again, many stores offer special incentives – of discounts, coupons, and even cash back simply for shopping with them on a frequent basis. By participating in customer rewards programs with your favorite retailers – and taking advantage of the associated benefits – you can save a significant amount of money.
Two Examples of Customer Rewards Programs
CVS ExtraCare Rewards Program
Sign up for your free ExtraCare card at your local CVS pharmacy or at CVS.com and start earning bonus bucks on every purchase you make from the retailer. You'll earn two percent back to spend on the items of your choice at CVS for every purchase you make, as well as a $1 bonus for every two prescriptions* you have filled at the store or via the online pharmacy. You'll also earn bonus bucks that can be redeemed on future purchases when you buy certain sale items. You can access your rewards via the company's website, or your bonus dollars will print out on your store receipt once each quarter. ExtraCare card holders also can earn additional bonus offers, which increase based on frequency of card usage.
Winn Dixie Customer Reward Program
When you use your free Customer Reward Program at any Winn Dixie supermarket location, you'll earn special sale prices on merchandise throughout the store. Special reward program sale items are announced each week in the supermarket chain's circular, and savings are deducted from cardholders' bills at the cash register. Additionally, cardholders receive special offers, such as coupons for discounts on future purchases, opportunities to earn points toward free items, and more. Promotions vary and are communicated via store advertising circulars when they become available. You can register for your free card the next time you visit your local store, or sign up at Winn-Dixie.com.
Look for Savings with Customer Rewards Programs
These are just a few examples of the customer rewards programs available to customers. Ask the managers of the places where you enjoy shopping if they offer these types of programs, if you aren't already frequenting CVS and Winn-Dixie. If similar programs aren't available at the stores that you current visit, consider looking at what options are available at other retailers in your area that carry the items you need. After all, you owe it to yourself and to your family to take advantage of every possible opportunity to trim expenses from your household budget.
* Not all states allow rewards for prescriptions.