Tips and Tricks to Help You Avoid Mystery Shopping Scams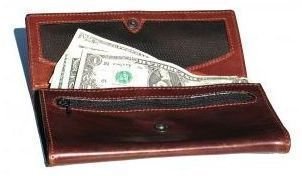 Hesitant to Start Shopping?
You've heard that mystery shopping can be a great way to earn extra money. You've also heard that there are a lot of shopping-related scams floating around the internet perpetuated by identity thieves targeting people who are hoping to earn a little extra money. If worry about becoming victimized by a scammer is keeping you from becoming a mystery shopper, all you need to do is educate yourself about the difference between legitimate mystery shopping opportunities and those that are nothing more than scams.
4 Sure Signs of Mystery Shopping Scams
While it's true that scammers often target people who want to become mystery shoppers, it's not difficult to recognize the signs of a so-called opportunity that is not legitimate if you know what to look for.
**
Scam Sign #1: Pay to Shop
A legitimate mystery shopping service provider will never ask people who are interested in shopping to pay a fee to sign up. These companies are marketing research firms who actively seek people to work with them as independent contractors to provide services needed for client projects. Just as an employer will never ask you to pay money to apply for a job, a research firm will never ask a prospective contractor to pay for the privilege of applying to perform mystery shops.
Scam Sign #2: They Come to You
Just as employers don't randomly send out emails hoping to find people who are interested in coming to work for them, mystery shopping companies don't solicit shoppers through random emails. While mystery shopping providers may post opportunities on relevant forums, job boards, or job search websites, they do not send unsolicited emails directly to individuals. If you receive a so-called shopping opportunity email from a company that you have not reached out to on your own, you need to assume that it is a scam.
Scam Sign #3: Promise of Large Fees
While it would be nice if you could earn fees in the range of several hundred dollars just to do a mystery shop, the odds of that happening are very close to zero. Most shops pay less than $20, plus reimbursement for expenses incurred as part of the assignment. While some opportunities may pay more, they are generally reserved only for those with a successful mystery shopping track record. If you come across a company claiming to need mystery shoppers and offering to pay very large sums of money, you should assume that you have come across a scam and that the person or company behind the message is just is just phishing for your personally identifiable information or bank account number.
Scam Sign #4: Pre-payment
Mystery shopping companies do not pay their shoppers in advance. When you do a mystery shop, you'll be required to submit a completed questionnaire and a receipt (if a purchase was required) before you will receive any payment at all. Once your shop has been verified, the company will pay you the shop fee and reimburse you for necessary out of pocket expenses. If you see an announcement for a so-called shopping opportunity that requires you to send your bank account number so that a company can transfer an advance to you for a mystery shop, do not send your information. They'll end up transferring money out of your account instead!
Finding Legitimate Opportunities
If you're ready to start looking for legitimate mystery shopping opportunities, one of the best things you can do is register to become part of the community at www.volition.com. The site has a forum that is frequented by active mystery shoppers and so is filled with excellent advice, legitimate job postings, and a comprehensive list of real mystery shopping service providers that you can apply to work with. Happy – and safe – shopping!