Learn How to Get Paid to Take Online Surveys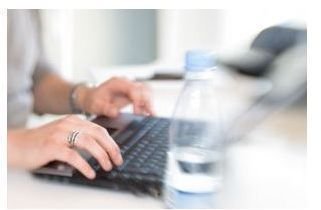 About Paid Surveys
Are you looking for a way to earn a few extra dollars using your home computer? Did you know that it's possible to get paid to take online surveys? If you're comfortable with the notion of sharing your opinion with companies that are interested in learning more about consumer attitudes and opinions, you can actually earn money for doing so.
Businesses have to find a way to develop products and services that appeal to consumers. It only makes sense for them to get feedback from members of their target audience regarding product development, marketing messages, and buying habits to guide their efforts. That's why your opinion is worth paying for!
Become a Marketing Research Participant
If you find the idea of earning money in exchange for sharing your opinion to be appealing, you are certainly not alone. Many people participate in online survey opportunities. If you're ready to get started, you'll need to register with one or more marketing research companies that recruit participants to complete opinion surveys and other types of questionnaires on behalf of their clients.
When you are ready to sign up to get paid to take online surveys, be prepared to complete an extensive screening questionnaire that allows the research company to develop a profile. You'll be asked to provide demographic information and details related to your purchasing habits. The information provided will be used to determine which research projects you are qualified to participate in based on criteria established by the client.
When a survey company has a research project for participants who fit your profile, the organization will send you a link to an online survey via email. You'll have an opportunity to click through to the survey and respond to the questions if you choose to do so. If you qualify for the survey, you'll receive compensation as specified in the survey announcement. Some survey companies allow respondents to collect points that can be cashed out once certain levels are reached while others play a flat fee via Paypal. A few companies provide Amazon.com gift certificates in lieu of a cash payout. In some cases, participants receive sweepstakes entries rather than guaranteed compensation.
A few of the most popular and respected research companies that provide people with opportunities to get paid to take online surveys are:
A Word of Caution
Bear in mind that there are a number of online businesses claiming to be research firms in need of survey respondents that are actually nothing more than phishing scams or thinly veiled attempts to sell products to people who think they're participating in research. Remember that a legitimate research company will never ask you to purchase a product, provide banking or credit card information, or click on affiliate program links or advertisements. Some marketing research firms do pay respondents via Paypal, so you may need to provide the email address linked to your account. However, do not share your Paypal password or do business with any organization that asks for it.
Be careful not to provide your personal information to any organization that isn't a legitimate research firm if your objective is to register with companies that can afford you with opportunities earn money by completing surveys. Before providing personal information via a screening questionnaire, look closely at the organization's website to see if it is truly a research organization or if it seems to be something else.
Ready to Get Started?
While you aren't likely to get rich participating in paid marketing research surveys, you can pick up extra cash – and sometimes even product samples to evaluate – by sharing your opinion with various types of businesses. Most survey pay just a few dollars each, but some opportunities pay quite a bit. Compensation is typically based on how hard it is to find respondents in the desired demographic. Why not sign up and find out how much you can earn?