Why Do You Need to Include Job References in Your Resume?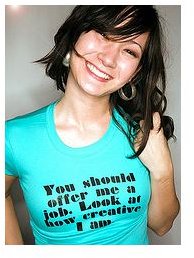 Don't Skip the Job References
There is nothing more aggravating to a prospective employer than having to hunt down job references. When you're applying for a job, you may asked to submit not only your resume but also complete the employer's job application. If you are required to complete a job application, don't just write, "see attached resume."
Almost every job application out there today has a space to list job references. These references should be clearly printed, easy to read, include a contact name and telephone number, the position you held with your former employer, and if the prospective employer has your authority to contact the job reference.
If you include a list of job references with your resume, make sure you include all the information as listed above and also indicate which job references the prospective employer can contact.
If I receive a resume or job application that lists references with no contact information or only personal references, I skip that resume and move on to the next applicant. Some people may find this unfair due to their job qualifications, but if I can't verify that you can do what you say you can do, I'm simply not interested.
Why Employers Want Job References
Some human resource experts will tell you that job references are only required if an employer is serious about hiring you. In addition, they instruct that typing, "Job References Furnished Upon Request," is adequate to include on your resume. While this may be true for some prospective employers, as a general rule, most employers want the references upfront.
Don't include friends or family members in your job references. Instead, include people who can answer questions like:
Why did you leave your employ with the company?
What job title did you hold?
Are you eligible for re-hire?
Did you receive any promotions or awards?
How well did you interact with co-workers?
How well did you interact with customers?
Can they explain your strengths and weaknesses?
Some employers may ask additional questions and will want to know skills specific to the job your are applying for. Make sure if you list that you are proficient in a certain software, your job reference will confirm that.
Often, a job reference can make the difference in whether you get the job or another applicant does so consider this when compiling your job references. If your references give you higher praise than another applicant, you may get the job based on your former employer's description of your work performance and character.
Verifying the References
Most employers will verify your job references. To ensure you get a good one, don't just give a phone number to your former employer's human resources department. It is common for most human resource departments to give only the dates you worked for the company, your position, and if you are eligible for re-hire; or what is called the "name, rank, and serial number reference."
If you want to get the most out of your job references, give the direct line to a supervisor or co-worker who can discuss your work performance and personality. Be sure to ask these references for their permission to give out their direct telephone numbers, emails, or addresses. Be upfront and let them know you plan to use them as a job reference.
Finally, pre-planned and written letters of reference are also good to attach to your resume or job application, but don't attach more than three. If you do include written letters of reference, make sure the writer includes good contact information. Some employers will call these written references to verify they actually wrote the letter of recommendation.
Job references are important to include when applying for any job. Make sure your references have good contact information. If you handwrite your references on a job application and there isn't enough space, use a blank sheet of paper and list them. No employer wants to chase down references. When applying for a job, it's best to include job references upfront to aid you in getting that job.
Photo Credit: Cool Blog Sociale by SocialisBetter