Should You Give Money as a Way of Helping a Family Member in Financial Trouble?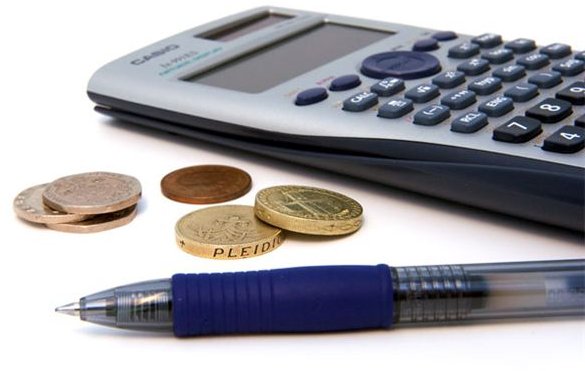 Start by Observing and Listening
Deciding how best to help a family member in financial trouble can be a difficult and sensitive task. Taking a look at the situation without being invasive or intrusive will help you decide what can be done. What seems to be the biggest issue? A mortgage in foreclosure? Medical problems? A lack of job skills or education? Poor budgeting skills?
Encourage the family member to talk with you about their financial trouble. Sometimes just talking about the problem will help the family member to focus on the best solution. Let them know that you are supportive and would like to help. Based on their situation, there are a variety of ways that might help.
Helping with Money
Your first impulse may be to give money to the family member. Giving money is certainly one way of helping a family member in financial trouble but this may not be the most effective way to help them. If the financial trouble is truly temporary and the family member has previously been fairly stable financially, then giving or loaning money may be a solution. If they just need a little assistance to regain financial stability, then simply helping with money may be a good solution.
If the family member is in deep financial trouble with little hope of turning things around with a job or other regular income, then just giving money may not be the best way to help.
Gifts to Family Members Are Not Tax Deductible
Giving a gift of money to a family member is not a tax-deductible charitable contribution. An alternative may be to connect your family member with a church (or other qualified charity) that is helping out families in need. You can then indirectly help the family member by donating to the church. Note that the church must be free to use your donation as they choose or you will lose the tax deduction.
You may need to file a gift tax return if you plan to give your family member a large gift (over $13,000.) Most likely, your gift tax returns would not require payment of any tax.
Giving Money to a Family Member Under Foreclosure or Bankruptcy
If your family member is under foreclosure and about to lose their home, think carefully before you give them money to pay on the mortgage. Will your gift get them current on their mortgage and will they be able to continue to keep the mortgage current? If they will lose the home regardless of your gift, then helping the family member to find cheaper housing may be a better approach.
This is the same for helping a family member who is inevitably going to file for bankruptcy. Your family member may be better advised to use your money to pay a bankruptcy attorney rather than trying to make payments on hopelessly large credit card bills.
Lending Money
Lending money to a family member is best handled in a kind, yet businesslike manner and in writing. A simple promissory note can be appropriate for small loans. Be sure that you are both very clear on the interest rate, the frequency and amounts of payments, and the due date of the payments. For larger sums, it is wise to contact an attorney to assist with the terms of the loan and to determine if it would be best to have the loan secured by something such as a car or other asset.
Non-Money Assistance
There are many non-monetary ways of helping your family member who is in financial trouble. It can be a simple as inviting them over for dinner on a regular basis or taking their kids to a movie or ball game. You might even drop off produce from your garden, a frozen casserole, or a few bags of groceries.
If the family member is in financial trouble due to poor money management skills, then try connecting them with classes or groups that will help them develop the skills. Courses such as Dave Ramsey's Financial Freedom class may be the lifeline that they need. You may also offer to help them design a workable budget.
It may be helpful to review the family member's resume and help them to practice interviewing. Letting your friends and associates know that your family member is looking for a job may pay off for them. Paying for a class to update their skills is another way to help.
Driving the family member to job interviews or offering to babysit so they can go to school or job interviews are also good ways to help. You might even teach them a useful skill, such as how to use a computer or answer a business telephone.
Help Them Find Assistance
Connect your family member with government and charitable services whenever appropriate and possible. Help them find out what kind of services are available. Local churches, welfare offices, township trustee offices, and unemployment agencies are among the type of agencies that may be available to your family member.
Help them Negotiate With Creditors
Consider helping your family member negotiate a lower interest rate or lower payments on their outstanding debts. Persons in financial trouble often feel powerless and overwhelmed. Helping them locate the contact numbers of their creditors and perhaps helping them make the phone calls can be a welcome relief.
HUD has good information on their website about avoiding foreclosure. (https://portal.hud.gov/portal/page/portal/HUD/topics/avoiding_foreclosure)
Offer a Job
How about offering your family member a job? It can be as simple as hiring them to do yard work or organize your closet. They may be able to run errands or babysit. Find something that you genuinely need to have done that matches the family member's skills.
Consult with an Attorney or Accountant
If you would like to offer substantial help to your family member in financial trouble, then you should consult with your attorney or accountant for advice on how best to offer this help.
Remember, helping a family member in financial trouble requires tact, kindness, and creativity. It is well worth the effort.