Ways for a Teenager to Earn Money: A Teenager's Guide to Earning Money
Where Are The Jobs?
Retail jobs and fast food restaurants hire teenagers year-round. Fast food restaurants have always offered some benefits as well as pay that is above the minimum wage set by the Federal government.
Other places to consider include retailers that can be found at most malls. Some examples include: JC Penny, Gap, Old Navy, Aeropostale, and Hot Topic. Food concessions should not be overlooked while submitting applications in a mall. Wal-Mart is another source of employment that hires teenagers at over $9 an hour.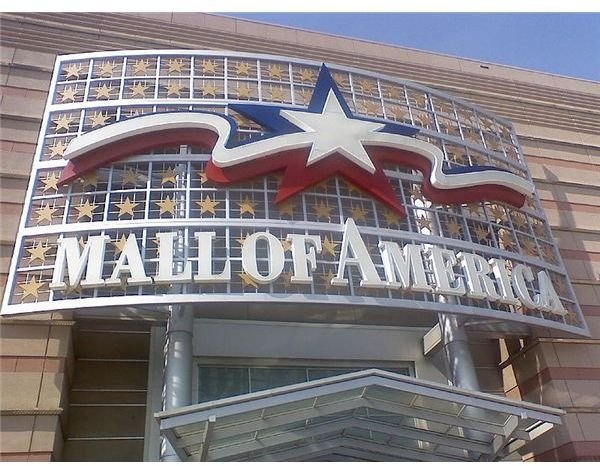 Knowing the required law in your state and how many hours are allowed is the first step to getting a job. The second step is to talk to the people who work there about getting an application and finding out the pay and hours offered. Dress appropriately for the job to make a good first impression, and follow up with a thank you card for the interview a day later. These are adult procedures that are not expected from teenagers and bound to keep your application on the top of the pile.
Online Opportunities
Surveys - There are lots of scams on the web that promise money for taking surveys or reviewing products, but even those that are legitimate will take up time and not pay more than $3 per survey, or reward the individual with a $10 gift card to a store. Consider doing these only in addition to a better paying proposition and always check for reviews from an independent source, such as survey police.

Writing - Many writing websites require the writer to be 18 years old in order to sign a legally-binding contract, however, if writing poetry, short stories and novels is your passion, consider self-publishing through Amazon. Use resources at Teen Ink. Seek a literary agent to publish your work.

Sell - Unwanted items from home or from garage sales can generate a regular source of income on Craigslist. All you need is a photo of the item, a disposable e-mail account and a public place to meet the individual. Always go with an adult and don't give out personal information. Insist on cash only transactions.
Develop Skills And Get Paid
Get certified in Cardio Pulmonary Resuscitation (CPR) and take courses in babysitting. Teenagers charge $5 - $10 an hour for babysitting and overnight jobs can yield even more.

Hospitals hire teenagers as greeters, and as assistants to get supplies. Contact the hospital's and clinic's human resource department and file an application. Highlight CPR certification and good social skills.

Learn to lay laminate flooring and tile from a trade school and hire your services by posting on Craigslist and the local supermarket bulletin board. Make sure the trade school knows you are available as an assistant for weekend jobs. Construction has slowed down considerably, but remodeling at a lower cost is going strong.

Mowing a lawn for $10 can be done in around 30 minutes to 1 hour. A few lawns during the summer can net healthy profits for an enterprising teenager.

Summer school programs may need cafeteria workers, lifeguards, swimming instructors, janitorial services and concension workers. Water parks, amusement parks and local schools are places to look into for full-time summer jobs.

Teenagers with musical and academic skills can offer tutoring services for a set price per hour year-round. Post skills at locals schools and let teachers know that they can refer you to their student's parents.

Are you a talented D.J.? family parties, teenage birthday parties and school dances are great places to earn income year-round. The better known you become, the more referrals you will get for weekend jobs that could pay up to $300 a night.
Resources
U.S. Department of Labor: https://www.dol.gov/compliance/guide/childlbr.htm
Survey Police: https://www.surveypolice.com/
Teen Ink: https://www.teenink.com/
Free Digital Photos: jscreationzs, photstock
WikiMedia Commons: Joe Chill 2