Save Money on Television Without Missing Your Favorite Shows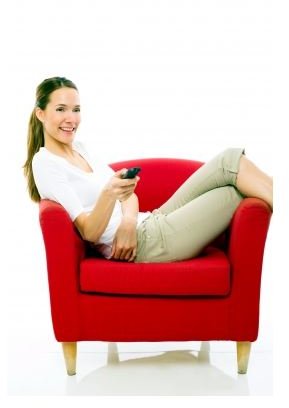 TV is Expensive
According to an article on CNN Money, digital cable customers are paying about $75 per month, while those who want more are paying about $100 and up. Cable costs rise every year and it is time to cut how much you spend on TV. With the Internet providing free television online there are no more excuses. CNN Money also cites that in five years cable customers will be paying about $95 per month for digital subscriptions. Cable television is expensive and you can cut that cost 100%. Don't like watching TV on your computer? Get an HDMI cable and hook your computer up to your TV to watch all of your favorite shows for free.
Hulu
Use Hulu to watch your favorite television shows online. Hulu offers free television online with limited advertising. They only have shows available after they have aired on television and the period of time between airing on TV and availability on Hulu depends on the show. 
Bundle Your Services
Many cable companies now provide a service where they bundle their services for a reduced fee. You can get television, phone and Internet through most cable companies now. If you can get these three things for about $100 per month, this is a good deal. Ask about promotions to save money on television. If there is one ask if your fees will increase after a certain period of time. Even if you can bundle just two services you can save money on your television costs.
Satellite Television
Satellite television can help you save money on television. The monthly fees are often less expensive than cable as they want customers to switch. You can get a great deal on television by switching to satellite. If you rent your home you will need to ask your landlord if you can install a satellite dish for television first and they company will usually ask if this is allowed.
Netflix
Netflix offers movie rentals and has television box sets available online for less than $10 per month. Instead of going for the on demand shows where you could spend up to $5 or more per movie try Netflix. They will deliver your chosen movie to your home. When you are done watching it you slip it into the prepaid envelope it came in and your next movie will be sent out. Shipping is fast and free, plus there are no late fees.
Switch to Basic Cable
If you cannot get satellite television where you live switch to basic cable. This will usually give you about twenty channels and costs about $20 per month. Those extra programs and packages can really add up fast. Plus, with Hulu and Netflix you will not have to miss out on your favorite shows and movies. 
Resources
CNN Money: Why cable is going to cost you even more
https://money.cnn.com/2010/01/06/news/companies/cable_bill_cost_increase/index.htm
Hulu
Netflix
Image Source