How to Open an Offshore Savings Account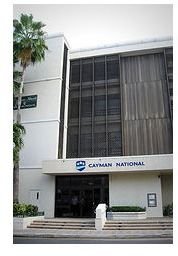 Follow the Rules
Before you consider opening an offshore savings account in the Channel Islands, the Cayman Islands or Switzerland, read the guidelines offered by the US Department of Treasury. Under the US Patriot Act, there are some exceptions on what countries you can utilize to open an offshore banking account and how much you are allowed to have in your savings account as well as minimum deposit amounts. Visit the US Department of Treasury's Office of Foreign Assets Control, or OFAC and read these guidelines carefully.
Remember that the OFAC does not allow for businesses to escape tax liabilities by hiding assets, including monetary assets through offshore banking or savings accounts.
Once you've read the rules and regulations of the OFAC and feel you are qualified to open an offshore savings account, follow these steps:
Steps to Follow
You will need to follow certain steps prior to opening an offshore savings account:
Country - Through the OFAC find a country where you are allowed to open an offshore savings account. Currently, US citizens can open accounts in over fifty countries. To guide you and help you with a country that will offer you the best investment opportunities, visit Maritime International or Delta Quest and have them advise you in order to stay in compliance.
Bank - Next you will have to choose the bank you want to use. In each country there are many so thing to consider are if you will be able to access your account over the Internet, how much fees are charged, and what sort of services do they offer?
Type - What shore of offshore account do you want to open? If it's a savings account, ask about minimum deposits and fees charged if you fall under the minimum deposit. Some offshore banks will offer an ATM card or checks even if you open a savings account.
Interest rate - Shop around to find an offshore bank that is offering the best interest rate for your offshore savings account and ask if they have additional services like safe deposit boxes.
Application - After you have chosen the bank that is right for you, request an application. The application will require personal information including your proof of residency like a utility bill or driver's license and a reference letter from your current US bank.
Deposit - Some countries like Antigua, Cyprus, and Belize require only $1,000 to open and maintain an offshore savings account. Others like Austria, Luxembourg, and Switzerland require as much as $15,000. Keep in mind that it can take two to seven day after you submit your application and required deposit for your offshore bank account to become active. Deposits can be made by a US bank transfer, money orders or even in person if you have a large deposit.
Local contacts - Some offshore banks have offices in the US. If the bank you choose does have a stateside branch, call them for help in initiating your offshore savings account.
Communication - Stay in contact with your offshore bank's Representative through email if you can to check account balances or make deposits or withdrawals.
Opening an offshore savings account, if you are eligible, can help you at tax time and often give you a higher return on your investment. It is also a great way to keep cash assets private.
If opening an offshore savings account is right for you, visit the Department of the Treasury's website or call them if you don't' understand if you are eligible or not to stay on the lawful side of opening an offshore savings account.