What Are Commercial Banks? What Commercial Banks Do And Who They Serve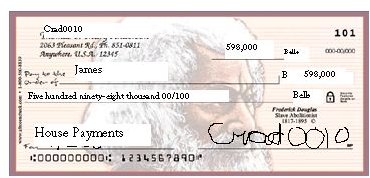 Commercial Banks
Commercial banks specialize in meeting the financial needs of investors and entrepreneurs who are raising funds for a project. Selling an idea to a commercial bank requires extensive evidence proving the solidity of the company in question, including all aspects of its formation used to calculate positive ROI for each fiscal quarter.
Commercial Banks Offer
A commercial bank functions as a financial intermediary and a bank at the same time. A financial intermediary is an institution, or individual, that mediates between two or more parties for financial reasons. It is the middleman between a first party, usually made up of products or services, and the second part comprised of consumers or customers.
What are some of the major services provided by commercial banks for their commercial customers involved in international transactions?
Commercial banks:
• process payments through telegraphic transfer, EFTPOS, Internet banking or other means
• issue bank drafts and bank checks
• accept money on term deposit
• lend money through overdraft, installment loan or other means
• provide documentary and standby letters of credit, guarantees, performance bonds, securities underwriting commitments, and other forms of off balance sheet exposures
• safe-keep documents and other items in safe deposit boxes
• provide currency exchange
• sell, distribute or broker with or without advice insurance, unit trusts, and similar financial products as a "financial supermarket
• handle money transfers
Diversified Services
Commercial banks provide diversified, professional financial services to corporate and personal customers such as:
1. Corporate Finance Services
Commercial banks extend finance services to corporate customers such as corporate loan balance and corporate deposits. Also, they provide bank-insurance business services, bank-securities, bank-futures, inter-bank, financial cooperation, notes discount and short-term financing bonds, among other customer services.
2. Personal Finance Services
A commercial bank promotes innovations of deposit products, development of deposits, and various other financing business such as personal loans for businesses, which may include a personal house, personal consumption and personal operation loans. Various products and services to satisfy personal investors include share purchases, fund optimization, and agent oversea financing.
3. Bank Card Services
A commercial bank is also a credit card issuing bank.
4. Funds Services
Commercial banks also provide fund services, such as trading bonds and foreign exchange trading products like spot foreign exchange settlement and sales, long-term foreign exchange settlement and sales, RMB foreign exchange swaps, acting for foreign exchange trading, foreign exchange forwards, swaps, options and other financial derivatives.
5. Internet Bank Services
Commercial banks provide outlets for Internet banking service such as telephone bank, self-help bank centers, and ATMs.
References
Wikimedia Commons
Image credit: What are commercial banks? - Check/Wikimedia Commons/Public Domain
This post is part of the series: Financial Advice
This series of articles gives hints and tips on how to spend wisely in these interesting economic times.