Internet Shopping Safety: Are All Online Shopping Website the Same?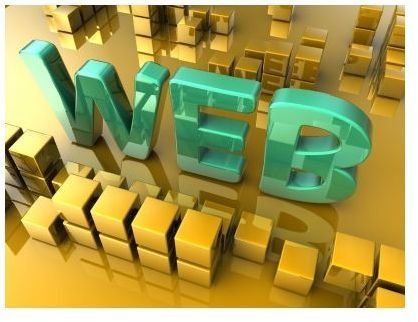 Is It Safe to Shop Online?
We've all seen the horror stories on television about people who have had their identities stolen or financial information accessed online. This often makes one wonder, are all online shopping websites the same? Many people are wary about offering credit card or personal information online; however, if you are a smart consumer, you can protect yourself when website shopping.
Basically, there are four risks to keep in mind when shopping online:
First, make sure the website you choose to shop within has a secure server so you won't experience an insecure transaction. You can make sure the website has a secure server by looking at the URL line when you are ready to check out. If it starts with HTTPS it is a secure server. If it starts with HTTP and no "S," skip that online store and find another one. All online shopping websites should state directly on their home page or check out page, that they offer an SSL or Secure Sockets Layer in order to keep your personal information from being stolen.
Second, some online shopping sites do not store your personal credit card or financial information in a safe and secure manner. Make sure you understand how the online store protects your personal information by reading their privacy policy. If the store doesn't have a privacy policy, don't buy from them.
Third, some cyber criminals use phishing emails, instant messages or pop-up advertisements to encourage you to buy something at their store. Phishing is illegal and you can report phishing at Identity Theft Info. Hackers looking to steal your credit card information may design their online stores to look genuine. To protect yourself, never buy anything online where you were contacted by the store owner. Only choose online shopping websites that you find and browse on your own.
Fourth, some hackers utilize spyware tools to capture your personal information when you enter it online. While these are hard to detect if you're not a computer expert, you can purchase spyware tools and protection software from many sources like Symantec. Symantec is the distributor of the popular computer protection software, Norton Anti-Virus, now available for Windows 7.
Monitor Your Credit Card Activity
Surprisingly, many people who shop online don't monitor their credit card activity. Some credit card companies will call or email you if they see erroneous transactions while others won't. To ensure that your credit card hasn't been compromised, check your monthly statement and pay attention to all the detail. If you see a purchase you didn't make, call your credit card company immediately and ask for their assistance in voiding the charge.
To answer the question are all online shopping websites the same with a simple yes, is not true. To avoid identity theft, try and shop at large online websites that have a good reputation. Never answer an unsolicited email or pop-up advertisement that asks for ANY personal information. Report any type of scam or collection of your personal data to the US government by visiting their Internet Fraud web page as well as your credit card company.
To stay safe online, you must shop smart online. Avoid deals too good to be true and invest in a good anti-virus software that will help keep hackers from obtaining your personal information. More and more people are utilizing the Internet to shop these days and it is safe if you take the time to be a smart consumer.
Image Credit (Free Digital Photos)