What is Global Investment Banking? Investment Banking Basics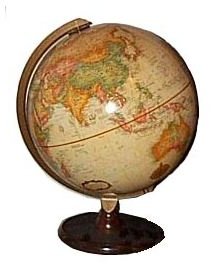 What is Global Investment Banking?
An investment bank is a financial establishment that helps businesses increase capital, deal with securities, and administer corporate mergers and acquisitions. Investment banking is considered one of the top global industries because it involves markets for securities, such as equities and bonds. Investment banks generally earn profits from companies and governments by issuing and selling securities, insuring bonds, and giving advice on financial transactions, such as mergers and acquisitions.
Global investing is a part of the function of investment banks, which helps customers acquire funds through the capital markets. Investment banks also give out advice for high pressure mergers and acquisitions. These are but a few of the functions that address the question,"What is global investment banking?"
One of the duties that defines investment banking on a global scale is the art of negotiation. Negotiations, especially in giant mergers, require extensive reporting, background checking, and financial savvy. That is why the investment banking division is often referred to as mergers and acquisitions (M&A) or corporate finance.
The industry coverage group is one of the two aspects of global investment banking with the other aspect being product coverage groups. The major difference between the two is their focus. Industry coverage groups handle particular industries such as manufacturing, government or healthcare worldwide. These groups of global investment bankers are in charge of relationship management in that particular industry to be able to generate more businesses for the bank.
The other aspect that comprises global investment banking is referred to as product coverage groups. These groups handle financial products such as equity or security issuance as well as mergers and acquisitions. They, in effect, cater to the specific needs of the customer. Clients all over the world are given tailored financial solutions and strategic advisory services on a number of merger and acquisitions transactions. They also take care of the capital-raising needs of the clients, including mergers, acquisitions, divestitures, financial restructurings, underwriting and distributing equity, debt, and derivative securities.
To understand investment banking better, you must divide the bankers into either industry or product coverage groups. By doing so, the global bankers effectively address the client's particular financing strategies' needs. A global investment banking group must have capabilities all over the globe that provides financial services product that clients require.
Overview
Investment banking rakes in massive revenues year after year. In 2007 alone, those revenues amounted to $84.3 billion. However, the economic slump brought about problems in sub-prime securities investments and incurred huge losses for a number of investment banks.
Basically, international investment banks work with either industry or products and oftentimes focus on mergers and acquisitions. If you are looking to raise funds for a massive international project, you may want to enlist the help of one of these banks as a means to realize your dreams.
Reference
Wikimedia Commons
Global Investment Banking - Globe
This post is part of the series: Financial Advice
This series of articles gives hints and tips on how to spend wisely in these interesting economic times.