What is Banking Risk Reduction? Learn about Banking Risk Reduction to Understand More about How Banks Work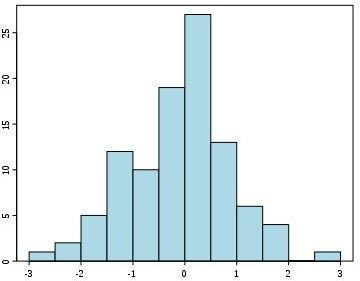 The Science of Risk Reduction
Any firms, whether financial or not, that do business abroad are always at risk of facing unforeseeable changes in the economic, social, or political climate in the country they are operating in. These risks could cause problems to their service. Different compliance and regulatory requirements from country to country, labor unrest, political instability, and fluctuations in the currency are just a few of the country risks that cross-border banking must handle.
What is banking risk reduction? To address this, one should consider several major risks associated with banking. These risks, fall into six broad risk categories: strategic risk, legal risk, operational risk, country risk, reputational risk, and, finally, credit, market and liquidity risk.
With the advent of e-banking, banks are now able to reach customers from other countries and conduct business beyond national borders. In the process, they must comply with the different banking regulations imposed from country to country. These are the legal risks banks need to face in order to implement its operations effectively.
Operational risks that banks face are increasing due to the elimination of face-to-face service in e-banking. What is banking risk reduction when it comes to operations? Banks must verify the legitimacy of customer identifications, transactions, access and communications, which would demand a lot of vigilance on their part. Banks must always keep their clients' information and bank accounts safe at all times. They should create adequate authentication capabilities into their electronic systems. Failure to authenticate the identity and transactions of e-banking users could expose a bank to operational risks, cases of fraud, or being unconsciously involved in criminal activity.
What is banking risk reduction in implementing strategies? Some banks may introduce banking or e-banking products quickly to market. In their bid to do so, many financial institutions that do not have the in-house technology base to create this e-banking technology need to form outside partnerships with other financial institutions and technology vendors both within and outside their home countries. While these partnerships contribute to the advancement of the bank and its products and services, they also posed additional operational risks to the banks. Banks must learn to manage the risks associated with external institutions or outside vendors particularly on control of information.
What is banking risk reduction to be implemented? As part of its risk management, banks must learn to conduct proper and ongoing supervision of all outsourced and third party functions that could have a profound effect on its strategies implementation.
Reputational risk refers to the damage of reputation of a bank. This usually happens when a bank is incapable of delivering its service commitments. Reputational risks include being unable to sufficiently meet customer account needs or expectations, unreliable or inefficient delivery systems, delayed responses to customer inquiries, or violations on the privacy of their customers.
What is banking risk reduction in credit, market and liquidity risks? These risks are in connection with extending loans to broader markets. E-banking enables banks to expand rapidly to new markets using electronic channels. Loan applications can now be conveniently made at the comforts of the client's home. There are some loan applicants whose credit history may be difficult for the bank to verify or who don't have credit history at all. Deposits obtained through the internet could result in funding volatility for these kinds of e-banking service. Extending credit to unfamiliar clients from other countries could be quite risky for the bank.
Overview
The risks enumerated above are not unique to banking alone. All banking organizations must face similar risks and find ways on determining what is banking risk reduction policy they should implement. With the introduction of Information Technology to banking however, new problems that may not necessarily be found in traditional banking may occur. The technology-driven banking environment could unwittingly magnify these risks. The bank therefore, must come up with creative means to handle it effectively.
Risk will always be a calculated factor in the banking industry, regardless of trends in lending. Mitigating risk is the science of banking and has changed substantially with the onset of new technology.
References
Written Reference:
https://www.occ.treas.gov/ftp/release/2001-14a.txt
Image credit/Wikimedia Commons/Jkv/Creative Commons Attribution
This post is part of the series: Banking Strategies
Learn how banks reduce risk and invest wisely.