Adding New or Forgotten Debts After Filing for Bankruptcy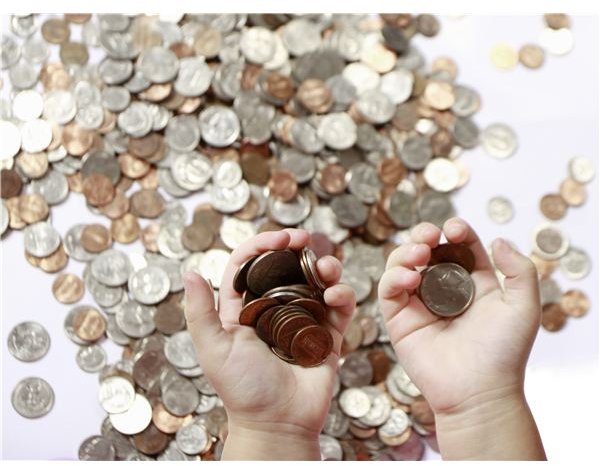 Forget About a Past Debt?
Chapter 7 bankruptcies are either "no asset" or "assets available for distribution" bankruptcies. A "no asset" bankruptcy is where there is nothing of value, after claiming available exemptions, to be turned over to the trustee for distribution among the creditors. In this case, many courts will allow an unclaimed debt or forgotten debt to be considered written off under the bankruptcy code. You should check with the attorney who filed your case to see if this applies to your petition.
For practical purposes, however, even if your court allows this kind of write off, it may be difficult to convince the creditor who owns the debt that the debt is no longer owed. They may continue to harass you for collection until you have provided proof that you filed for bankruptcy. An amended petition that adds the forgotten debt may be the best advice. Further, if the forgotten debt has collateral, such as household furniture pledged against a debt, then the creditor will usually still be able to repossess these items.
If the bankruptcy did have assets available for distribution to creditors, then it will be necessary to file an amended petition to add on the debt after you file for bankruptcy.
What About Newly Incurred Debts?
The Chapter 7 petition includes all debts on the date of the filing. Any new debt incurred after the petition is filed will not be discharged with the petition. If you incur a large new debt after filing but before the current case has been discharged, you should discuss this with your attorney. In some cases, the attorney may advise filing a request to have the current case dismissed and then starting a new petition so that you may add on this debt after you have filed for bankruptcy. Consider this carefully, since in effect you will be starting the process all over and will have to pay for a new court filing fee as well as additional attorney fees. You may have to wait 180 days before filing the new case, especially if you have secured debts and the creditor has filed any motions for recovering the property (Relief from automatic stay).
Additionally, some new debts may still not be dischargeable or at least will fall under close scrutiny by the Trustee to determine whether adding the new debt after having previously filed for bankruptcy and then dismissing the case is considered an abuse of the courts. This would again be especially the case if the new debt was for something considered a luxury or was for a large dollar amount. These matters should all be carefully reviewed and planned with your bankruptcy attorney.
Note that there is an eight (8) year waiting period from the date that your fully discharged Chapter 7 was filed before you may file another Chapter 7. This is also an important consideration if a new debt arises after you have filed your petition, but before the court has granted a discharge.
What About for Chapter 13?
With a Chapter 13 bankruptcy, the general rules are similar, if not exact. The filing date of the petition is the official cut off for included debts and a listing of the debts, assets, and a proposed plan is submitted to the courts and assigned to a trustee. There will be a 341 hearing (same as with the Chapter 7) which gives the creditors an opportunity to object or ask for a revision or even just to be present for more information. The creditors must file claims with the court to prove the amounts that are owed. The trustee then reviews and revises the plan based on the petition, bankruptcy law, and on the claims submitted. Finally, the plan, in final form, is submitted by the trustee and an opportunity is given to the creditors and debtor(s) to object. When the objection deadline has passed, the plan is made official, or in legal terms, "confirmed."
If a forgotten debt is discovered during this process, schedules will likely need to be amended and the plan (or proposed plan) revised. This is much easier if the debt is discovered before the Chapter 13 plan has been confirmed. If the plan has already been confirmed, then motions will need to be filed, new court hearings held, and the process of the trustee plan approval started again. As you can expect, the legal fees for the addition of the debt after filing for Chapter 13 bankruptcy can get quite expensive.
Adding a new debt after filing for bankruptcy, or adding creditors after filing bankruptcy, is actually somewhat more feasible with a Chapter 13. After all, the plan is intended to extend over 3 to 5 years and it is unreasonable to think that new debt would not be incurred. For the most part, all new loans or debts, must be first approved by the Trustee. In general, the process is to submit the proposed new debt to your bankruptcy attorney who in turn sends it to the Trustee. A revised plan may need to be issued if the new debt to be added after the initial filing for bankruptcy will require a change in the calculation of the plan.
For example, trading in a car, and replacing it with a newer vehicle with similar monthly payments may be approved by the Trustee without a total plan revision. Since much of this process depends on the rules of the local courts, this will of course also need to be carefully discussed and planned with your bankruptcy attorney before you change any debts. In fact, some changes in your debt structure and monthly income can actually cause a collapse of the Chapter 13 plan, so advance review with your attorney is vital.
Prevention is the Best Method
Instead of trying to add on debt after filing for bankruptcy, the best method is to carefully review both your current debts and any debts that might be pending before a petition is filed. Many bankruptcies are filed on a crisis basis, with the petition filed as rapidly as possible and of course, some debts inadvertently overlooked. There are steps to help prevent the need to add on debt after filing for bankruptcy. Before filing your petition, sorting through all of your bills, and that means opening every envelope and organizing them by creditor, is a necessary but often ignored step.
Requesting a credit report from one or all three of the major reporting agencies is also an excellent step. Many times an old debt is still sitting open on the credit report, but the debtor has not had any recent correspondence regarding the debt. And of course, simply filing the petition before the bankruptcy becomes a last minute crisis will go a long way toward prevention of the need to add on debt after filing for bankruptcy and will minimize the fees and paperwork that are incurred when adding creditors after filing bankruptcy.
Resources
US Bankruptcy Code - Cornell University - excellent free online source for researching the Bankruptcy code https://www.law.cornell.edu/uscode/html/uscode11/usc_sup_01_11.html
US Federal Government Courts - Bankruptcy Section (excellent resource) https://www.uscourts.gov/FederalCourts/Bankruptcy.aspx
Image credit: sxc.hu/kwod
For your best local information, search for your local Federal Court (example: US Bankruptcy Court - Northern District of Indiana) – and look for a link of Local Rules. This will give you information on rules that are passed that are specific to your district and trustees.
Legal Section
This article is not intended to give any specific legal or other professional advice. This is a general guideline only and will be affected by your individual circumstances and the rules of your local courts. It is subject to change as the bankruptcy codes change. Please seek the advice of a bankruptcy attorney for specific information.