Is it Safe to Buy a Chrysler Vehicle?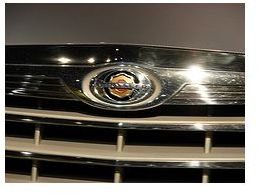 What Detroit Is Saying
Chrysler officials spoke with every Chrysler, Dodge and Jeep dealer through a teleconference immediately following the bankruptcy filing. In that conference Chrysler officials admitted the bad media is not helping vehicle sales; however, the automaker doesn't plan to close any dealerships, large or small.
The manufacturer will continue to move forward in a partnering with Fiat, an Italian auto manufacturer. That marriage with Fiat will bring more excitement to Chrysler. Fiat will offer up its engineering designs for fuel efficient hybrid cars that are more desirable to consumers.
Mopar, Chrysler's parts division, will also remain and supply all Chrysler dealers with needed parts to repair new and used Chrysler products. Chrysler Financial, on the other hand, will shut down and General Motors financing company, GMAC will be the preferred lender for dealerships.
Now with all the Toyota safety issues, Chrysler and General Motors are not the only automakers in trouble.
What Will Change?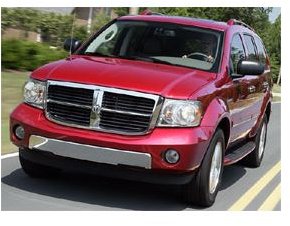 The bankruptcy will be handled swiftly, according to Chrysler heads, and is expect to last thirty to sixty days. During Chrysler's restructuring, some model production will shut down; mostly hybrid models like the Dodge Durango Hemi seen here. Other models that are top sellers in the Jeep, Dodge, and Chrysler divisions will continue to be built after a two month shutdown of some plants, but not all. When the bankruptcy reorganization is complete, plants will reopen.
If you have already purchased or own a Chrysler, Dodge or Jeep vehicle and financed through Chrysler Financial, you will still continue to make your monthly payments directly to them. if you purchase a new Chrysler, Dodge or Jeep vehicle after May 4, 2009, and finance at the dealership, your financing company will be GMAC. All Chrysler dealers have come on board with GMAC and are happy about the alliance.
Once the merger with Fiat is complete, Chrysler consumers can expect to see energy and fuel efficient vehicles as soon as 2011 or earlier. With these days of green house gases and global warming, this will be an asset to Chrysler.
Warranty, Repairs & Incentives
Many customers of Chrysler are worried their warranty will be void, repairs will be impossible at dealerships, and rebates and incentives will diminish. This is untrue said Chrysler. Here is the proposed plan:
Warranty - If you have a warranty or recall repair, it will be honored at any Chrysler dealership and you will not have to pay for the repairs. The same is true with Chrysler service contracts or extended warranties. Service contract repairs will also be honored and customers are only responsible for the deductible, if they have one.
Repairs - Chrysler has said it understands the need to keep their dealerships intact. The communities they serve are vast so to close the doors on some dealerships wouldn't be prudent, Chrysler officials said. If your local Chrysler dealership has a repair facility, which most do, you can still take your vehicle in for any repair.
Rebates and Incentives - During the teleconference that followed the bankruptcy filing, Chrysler is offering even higher rebates and incentives. Some rebates on models are as high as $6,000 and GMAC is offering low or zero interest rates on varied models.
If you are a fan of Chrysler, Dodge or Jeep, you can get more information on the company's plans and special rebate and incentive programs by visiting your local Chrysler dealership. Consumers can also get information on models and makes that remain by visiting Chrysler website.
Photo Credits: Dodge Hybrid Hemi/Jean Scheid/Chrysler Logo/Bugaylordfocker/Flickr Creative Commons