Car Maintenance Costs: Learn to Estimate & Budget For Car Maintenace Costs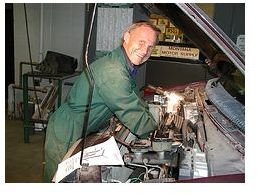 Read the Owner's Manual
Before you make a trip to your auto repair center, you need to understand what maintenance is recommended for your vehicle and at what intervals. A good way to budget automobile maintenance is to keep up with required services, such as oil changes and other wear and tear items. Stick with the maintenance time schedules that can be found in your owner's manual. Each car manufacturer has different guidelines that apply to their vehicles, but if you take the time to read the owner's manual, you'll have a pretty good idea what needs to be done and when.
If you don't have your owner's manual (no matter how old your vehicle is) you can go to an auto dealership and buy one or go online to places like eBay to see if anyone has a copy of your older model vehicle. Think of that owner's manual as a bible for your vehicle and don't lose it.
Another thing to look at if you purchase a new vehicle is buying an auto maintenance contract. The cost of this contract can usually be rolled into your finance contract and will pay for general maintenance items like oil changes, wiper blades, and other normal wear and tear items not covered under your manufacturer's warranty. Depending on what type of vehicle you buy, expect to pay $150 to $200 for an auto maintenance contract. Most cover your new vehicle general maintenance for up to five years or 50,000 miles.
Budget for the Basic Car Maintenance
Some basic maintenance items on your vehicle should be done every 3,000 miles like a lube, oil and filter change. When budgeting automobile maintenance, you can complete the oil change yourself or ask a friend for help. Watch for oil change specials in your local newspaper. As long as your aren't driving a specialty vehicle or sports vehicle, you can budget anywhere from $25 to $45 for just a lube, oil, and filter change.
Many repair centers will include in that 3,000 mile check-up or what they call a 24-point inspection for free. This is where a service writer or mechanic will try and do what is called "up sell" you. They may tell you that some hoses are old and need to be replaced or your brakes are worn. If this happens, ask to see what they see. Do the hoses look bad to you? Ask how they can tell if the brakes are worn and ask to see them. To be safe, as long as your vehicle is performing, have all fluids, hoses, brakes, clamps, and tires repaired or replaced as outlined by your owner's manual.
Keeping up with a regular maintenance schedule will ensure the wear and tear items on your vehicle will continue to perform. Ignoring a maintenance schedule will cost you at repair time.
Bottom Line on Car Maintenance Costs
We asked a Chrysler dealer about his thoughts on budgeting automobile maintenance. Per his recommendation, if your car is new, expect to pay $200 to $250 annually on general maintenance not covered by the manufacturer warranty. He also told us a good rule of thumb is to add $100 to your maintenance budget each year until your vehicle reaches age three. After the basic three year manufacturer warranty runs out, he told us to figure $600-$1,000 on repairs including tires.
One last rule to remember is that if your vehicle is five years old or higher, find out what your car is worth by visiting Kelley Blue Book at https://www.kbb.com. Once you have a value on your vehicle, get an estimate on what repairs are needed. If those repairs are more than half of what your vehicle is worth, it might be time to consider trading that vehicle in for a younger model year car.
Use common sense when creating your auto budget; read your owner's manual and follow the recommended service visits. Finally, you don't have to visit a franchised dealership to have regular maintenance, like an oil change. Watch for coupons and newspaper discounts and find auto repair facilities that have ASE certified mechanics and are members of the Better Business Bureau to make sure you are getting the best bang for your buck. If an auto repair center offers you a 24 point inspection for free, allow them to complete it, but review their findings with friends or family members who are knowledgeable about vehicle repairs.