Cheap Quick Easy Dinner Recipes - How Buying in Bulk Can Save Money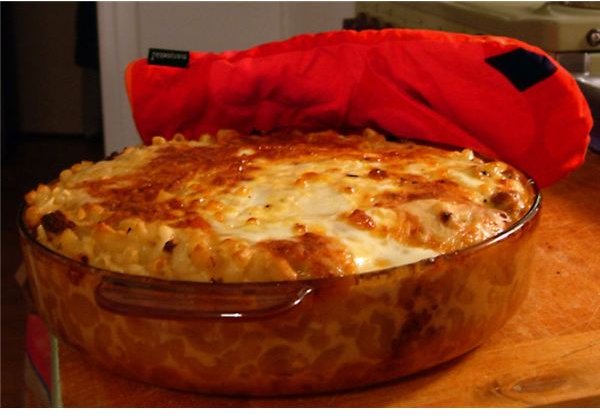 Bulk Up on Dinner
Is buying food every day for dinner stressing you out? Do you find that you seem to be spending too much money on food every day? Well, making dinner in large portions will be able to help save you time and save you money.
Benefits of Cooking Large Meals
If you make a large casserole on Monday, you will be able to have leftovers for the next day. This will help save your time with thinking about what to make for dinner and will save you a trip to the grocery store. You will also be able to save money because you will not have to buy more food for another meal.
Casseroles are great because they are made in bulk and you will always have food left over. A great idea is to make a couple bulky meals and freeze one (or two) so you can have them later in the week. This way when you get home from work all you need to do is defrost your meal and serve! It is much easier than deciding on what to make, going food shipping and then making it.
Saving Time and Money
Easy bulk dinners are a great idea because it just saves you so much time and money. However if you are not a cook or choose not to make the meals yourself, you can buy casserole dishes at your local grocery store. They will be a little more expensive than if you make it yourself, but it will be cheaper than buying dinner every night. If you choose to do this, buy a few meals and freeze them as you would if you made your own. Then take out the casserole you want to have and enjoy.
Making dinner does not have to cost you a lot of your time or your money. If you just make or buy your dinner in bulk, you will be able to save because you will not have to worry about dinner every night. You will already have your dinner plan ready every night of the week!
Resources
thehappyhousewife.com, https://thehappyhousewife.com/cooking/bulk-cooking/
Sam's Club, https://www5.samsclub.com/Moms-Corner/Moms-Corner-CareerFinance-CookingfromBulkonaBudget.aspx
Image Source
Finnish Macaroni Casserole. (Supplied by Suvi Korhonen at Wikimedia Commons; GNU Free Documentation License; https://upload.wikimedia.org/wikipedia/commons/b/b2/Makaronilaatikko.jpg)