Unique Christmas Gifts for In-Laws that Won't Break the Bank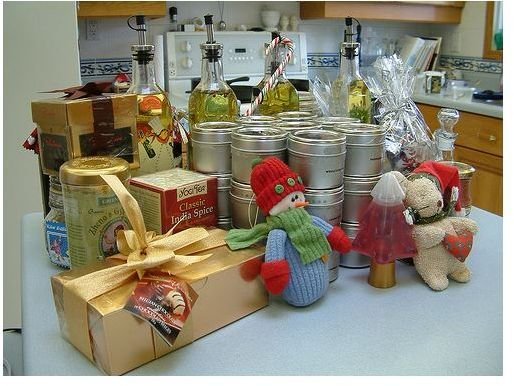 Inexpensive Christmas Gift Ideas for In-laws
Let's face it; buying Christmas presents for people can be challenging, especially for in-laws. Although you know them and spend time with them you still may draw a blank as to what they could want or need at Christmas. Here are a few unique suggestions to help get your mind turning for creative in-law gifts.
The Gift of Reading
If your in-laws enjoy reading, try buying them a magazine subscription that they both will enjoy or if you have a little extra cash you can get a subscription for both individuals. If they are really interested in a certain subject or you know that they love a certain magazine, this is a great idea and is something that they would really use. You could also get them a membership for a book club, if they're the type of people that you know will enjoy that.
For Wine Lovers…
People who enjoy wine, love learning more about it. If you know that your in-laws are wine enthusiast's then try getting them a day at a local winery or even a restaurant to do a wine tasting. This gift is not only fun, but it will also be interesting for them as well. Many places even offer a free tasting, so this could be very inexpensive. Just make sure you do a lot of research first.
Gift Baskets
There are so many holiday gift baskets that have food, coffee or chocolate in them and if you know what your in-laws prefer you will be able to get them a specialized basket. The best part is that so many places sell these gourmet baskets for a decent price. So you can get a good-sized gift, for a great price.
Gift giving is fun and does not have to cost a lot of money. Christmas is about being with friends and family and remembering each other. Expensive gifts are not necessary, just spending time with each other is.
Image Source
Gift Basket. (Supplied by Cloned Milkmen at Flickr; Creative Commons 2.0; https://www.flickr.com/photos/clonedmilkmen/2141839204/)
This post is part of the series: Cheap Christmas Gift Ideas
Christmas and the holidays can be a stressful time, particularly when trying to find gift ideas for men, girlfriends or in-laws. This is even worse at the last minute. Like most people, you are probably on a budget when holiday shopping. This guide will help you find cheap Christmas presents.