What Will Americans Spend This Christmas?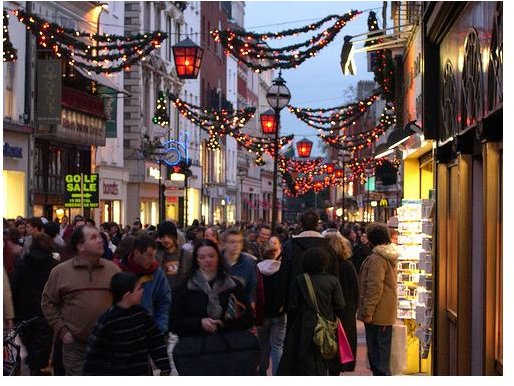 Consumers Are Still Shopping This Holiday
Even though the economy is not doing well, that does not seem to stop American consumers from shopping during the holiday season. Christmas is the time to give, and this year is not so different.
According to the National Retail Federation 2008 Holiday Consumer Intentions and Actions Survey, people are expected to spend around $832.36 in 2009. This would mean that there is only a 1.9 percent increase of money spent from the 2008 holiday season.
Taking Advantage of Sales and Discounts
Consumers say that the biggest deciding factor this year in holiday shopping is discounts and promotions. The survey states that 40 percent of consumers say that they will choose to go to a store that is offering some kind of discount as opposed to a store not offering one. Shoppers also believe the stores that offer low prices or sales everyday is also key to their shopping experience this year. In fact 12.6 percent say that is a huge deciding factor when shopping during the holidays.
Other important aspects for some shoppers this year were selection of the merchandise and the quality as well. Selection is 21.5 percent while quality of the merchandise is 13.4 percent. An interesting outcome was that only 5.6 percent of consumers say that a convenient location of a store is important to them, and only 5.2 shoppers were concerned with good customer service.
Buying Less this Holiday Season
According to this survey, consumers are planning on spending less on family members due to these hard times. The average shopper is spending $466.13 this year, while they spent $469.14 last year. People are spending about $94.52 on gifts for friends and $26.70 on gifts for their co-workers. The survey also said that the average consumer will spend roughly $43.50 on gifts for anyone else. Another thing to consider is the increase in online shopping, this can be a good way to save some money this season.
So even though the spending is not as much as retailers would like, the good news for them is that people are still spending their money during the economic crisis.
Image Source
Grafton Street Christmas Shopping Dublin. (Supplied by teamaskins at Flickr; Creative Commons 2.0; https://www.flickr.com/photos/teamaskins/76317277/)
This post is part of the series: Tips for Holiday Shopping
When making Christmas purchases during the holiday shopping season, saving money can be a challenge. One way to keep the holiday cheer without breaking the bank when paying for Christmas is to know what type of payment is the best. Avoid credit cards and shop frugally for a great American holiday!