No Money for Christmas? Find Help by Finding a Job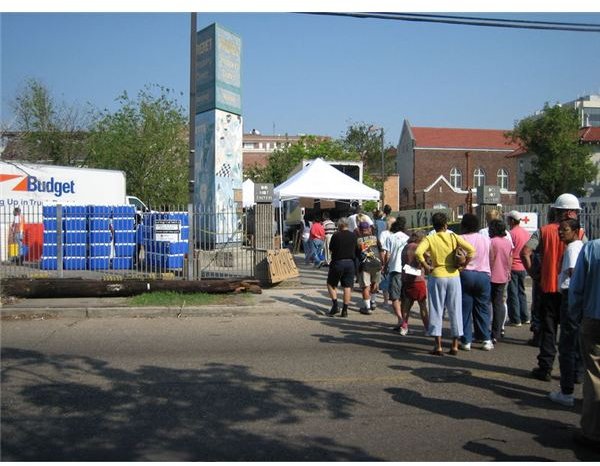 A Matter of Getting Help and Also of Getting a Job
For the past three years or more, many are complaining that there will be no money for Christmas again. Perhaps, they should also ponder on the thought that for some, it doesn't matter at all. They have been without money for so long they are well-prepared for it. Christmas-crunch, among most families and even in some countries, is nothing uncommon – they have been there before and they have survived.
However, there are the first-timers, or those who are just beginning to feel the impact of the global economic downturn. They might be interested to know how others pulled through during each holiday season, as they came out unscathed and ready to face another year of hope after each Christmas season.
Right on the Net you will read appeals for help on how their Christmas is going to be bleak because there's no money. Some got laid-off; some are ill and disabled while others are about Christmas wishes of children whose parents got divorced or who were left homeless by devastating weather that had visited the country. Read on and you will feel this little lump in your throat. Read way down further and you'll learn what information was shared as offers of help. Simply because these people are in that same boat and have learned how to manage each year with little or no money for every holiday season.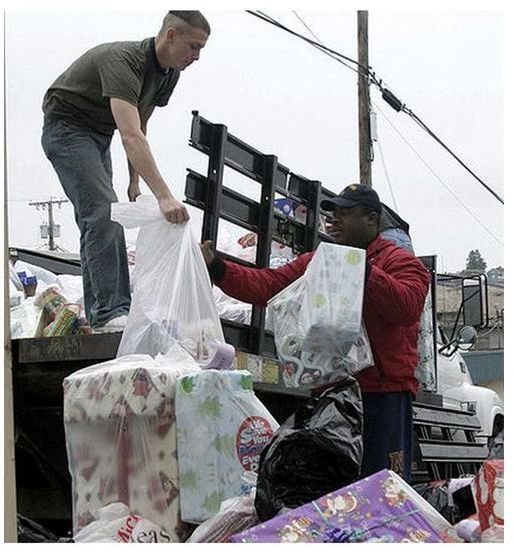 The most popular suggestions these individuals came up with were some money making tips they resorted to in order to come up with a little extra for Christmas. Scavenging for some old magazines and newspapers from local beauty shops and doctor's offices and selling these back to publishing houses for recycling. Weeding out old, but still attractive and reusable old clothes, gadgets and what- have- you and selling them to thrift shops or dollar stores. Some clever entrepreneurs buy second hand clothes which they intend to sell in third world developing countries.
Other suggestions referred to different institutions they can turn to for charity, food, old toys and old clothes during the holidays. However, these religious, civic and social organizations are mostly in the forefront only during certain occassions. After that, you will be back to where you were before, still distressed and at worst, destitute. Don't you think it's high time you aimed for something beyond the holidays? Haven't you considered that the children will feel a lot better if their parents have no worries where food will come from next?
There are about 1,000 government benefit and assistance programs available to help you and your family get back on your feet again. GovBenefits.gov can provide you with a complete list of all government programs designed to help each and every sector of the community. (See the link in the Reference section of this article). Each program covers a specific sector including American Indians, Native Alaskans, refugees, immigrants and grantees of political asylums aside from the regular low income members of a community.
Employment Opportunities and Assistance
The first step is to determine your eligibility by answering the questionnaires right in the web. (See Reference section for links).The Results section will produce the government program that would suit you best. For example, the following data was keyed-in:
Number of persons living in the household: Five (5); Annual realizable income: $22,000 or roughly $12.00 per day, per person in food, clothing, shelter and basic utilities.
The mock eligibility test produced this result: Job Opportunities for Low-Income Individuals (JOLI), for which a brief description of the program is detailed below:
Program Description- JOLI
The objective of the program is to test and evaluate ways of employment and business opportunities for individual who are receiving Temporary Assistance for Need Families (TANF). These TANF may come in the form of food stamps, Special Supplemental Nutrition Program for Women, Infants, and Children (WIC), Temporary Assistance for Needy Families and Unemployment Benefits assistance the family avails for its sustenance. JOLI strives to aid low income individuals in gaining income through self-employment, micro-enterprise, new business ventures and expansion of existing businesses through technical and financial assistance and non-traditional employment initiatives that lead to their economic self-sufficiency.
Here are some more programs you can look into which are included among those listed in the website.
Refugee and Entrant Assistance - Wilson/Fish Programs
This program provides services and cash assistance that will enable refugees to sustain themselves while in the process of seeking early employment. It aims to alleviate the level of their dependence on welfare and to promote coordination among service providers and resettlement agencies.
General Program Requirements
Qualified under this program are refugees who became US citizens via the grant of a political asylum as a result of being victimized by human trafficking. Common ethnicity involved here are the Amerasians, Cubans or Haitians.
For more information visit the "Office of Refugee Resettlement" by checking out the link in the Reference section.
Youth Education and Training Activities
The Youth Activities Program provides grants to State and local communities to create youth services that help low-income youth ages 14-21 who seek the government's assistance in obtaining academic and employment opportunities. Participants to this program will receive services that will develop their occupational skills through counseling, internships, mentoring, tutoring, leadership development and support services for possible job placements. Youths who qualify for this program possess at least one of the following circumstances:
a runaway
a foster child
pregnant or a parent
deficient in basic literacy skills
a school drop-out
a homeless
an offender
Requiring additional assistance to complete education or secure and hold employment.
Qualified under Youth Education and Training Activities program, aside from those stated above, are those who are at least 13 years of age but under 22 years of age. He or she must belong to a household with income of no more than $8,861 per person and less than $58,141 total per year.
Employment and Training Assistance
This program is intended for individuals who are in the process of seeking for jobs or developing their work skills. Services include job search support, referral and placement backing, reemployment services to unemployment insurance claimants, labor market information, and individual skills assessments. As long as an individual is 18 or older and authorized to work in the United States he or she is eligible under this program. Other services provided include counseling, help in developing an individual employment plan, training and basic education, childcare and transportation services all aimed to enable an individual to participate in these activities. However, the provision for these services is based upon an assessment of an individual's needs**.**
The program generally requires that you must be unemployed or about to become unemployed.
For more information including the application process you may get in touch via the following:
Program Contact Information
877-872-5627
People who are of hearing impairment may call this toll-free TTY number:
877-889-5627
Other employment assistance to check out includes:
Dislocated Worker Program (Workforce Investment Act, Title I)
Career and Technical Education - Grants to Native Americans and Alaska Natives
Job Placement and Training
Nursing Workforce Diversity
One-Stop Career Center Initiative
Senior Community Service Employment Program
Tribal Recruitment and Retention Program
Aim for self-empowerment by being gainfully employed Make it your goal to survive not just the next coming holiday season, but also the seasons in between. Make this year's holiday season different by landing a job through the help of these government employment assistance programs, so there'll be no more worries about "no money for Christmas" and beyond.
Reference Materials and Image Credit Section:
References:
Image Credits: