Getting Your Credit Score and Credit Rating Online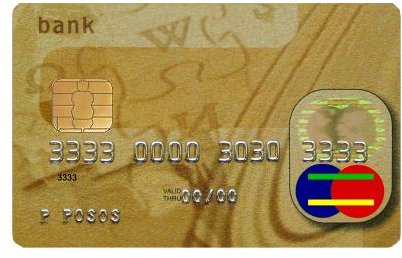 Your Credit Score Rating
Mortgage lenders, banks, and financial experts stress the importance of ordering a free annual credit report. Yet, many consumers never check their free credit report online, and they couldn't estimate their credit score. People with less than perfect credit score rating are inclined to ignore their credit reports. They don't want to deal with the harsh truth, and it's easier to look in the other direction.
However, the information listed on your credit report can impact your life. Your credit rating online determines the interest rate you receive on a credit card, auto loans, and a mortgage. People with good credit pay a lower interest and they enjoy lower payments. Meanwhile, people with bad credit pay more for loans. But this isn't the only reason to order a free credit report online.
3 Reasons to Obtain Your Annual Credit Report Online
1. Check for unfamiliar accounts: Having an impeccable payment history and low debts doesn't stop a creditor from reporting wrong information. If you don't check your credit, you'll never realize the mistake, and you'll spend the next few years paying for someone else's mistake. It only takes a couple of minutes to quickly scan your report and ensure accuracy.
2. Catch identity theft early: Identity theft cases vary. And having someone steal your credit card is less severe than someone buying a new home, financing a car, or obtaining another type of loan in your name. You'll have to file a police report, communicate with creditors, prove your innocence, and it can take months or years to resolve the issue. The earlier you catch identity theft, the easier it is to rectify the situation and move on with your life.
3. Its free: According to the United States federal law, every consumer is entitled to one free credit report a year. Since it doesn't cost you a dime to monitor your credit – why not order a free copy? Some websites scam consumers. They advertise free reports, but charge an upfront fee. Annual Credit Reports are authorized to give free reports. You can request a report online via their website: Annualcreditreport.com, or submit a written request to:
Annual Credit Reports Request Service
P.O. Box 105281
Atlanta, GA 30348
References
Annual Credit Report, https://www.annualcreditreport.com/cra/index.jsp
Federal Trade Commission, https://www.ftc.gov/bcp/edu/microsites/freereports/index.shtml
Image Credit
Smartcard2. (Supplied by Channel R at Wikimedia Commons; Creative Commons 3.0; https://upload.wikimedia.org/wikipedia/commons/7/70/Smartcard2.png)