Health Insurance Alternatives: What Is a Health Care Sharing Ministry or HCSM?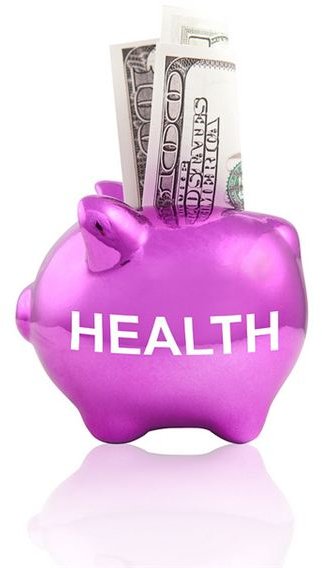 Health Sharing
Health care sharing ministries are nothing new. In fact, the three largest providers were all founded in the early 1990s. They are non-profit agencies that are also faith-based. Although HCSMs are not insurance providers, they function much the same. Their biggest selling point is that they offer lower premiums and deductibles while members sharing costs with one another.
Members must pay a monthly premium (called a share) and have a deductible (sometimes called an annual household portion). Depending on the HCSM, the way bills are paid varies. Some HCSMs are closer to traditional insurance: bills go through the HCSM and are discounted, as they would be if a typical insurance provider processed them. The HCSM will then determine what is covered and issue something similar to an explanation of benefits. The HCSM will pay their portion according to the health plan document (aka - member guidelines) and the rest of the cost will go on to the member.
Other HCSMs truly are closer-knit sharing communities. Money doesn't just go into a big pool to be used but is directed to a specific member that has needs. In HCSMs like this, a newsletter is sent on a monthly basis and will have a member's name on it who needs help. Several members' shares for that month will be sent directly to the member who needs it. When members need assistance, they need to send the bills to the HCSM and request need-based payments.
If they work so much like traditional insurance plans, why isn't everyone rushing to sign up? Let's dig a little deeper.
Guidelines
The guidelines are similar to a traditional health insurance plan document. The guidelines lay out what responsibilities each member has and outline what health services are or are not covered. It is extremely important you review the guidelines before signing up for a service.
For HCSMs, there are general requirements you must agree to before joining: you must lead a Christian lifestyle, refrain from drinking and drugs and avoid pre-marital sex. If you cannot agree to these terms, HCSMs are not for you.
In order to keep costs lower, many HCSMs will exclude non-essential health care costs. This may mean a well-child checkup or a regular office visit for mental health or chiropractic services may not be covered. Pre-existing conditions such as chronic diseases will also exclude you from being a member. In general, HCSMs do not cover routine medical bills. Their primary goal is to alleviate burdens or unexpected expenses.
Is It Right For You?
Today, an estimated 300,000 people use HCSMs in lieu of or as a supplement to traditional health insurance, so it seems that HCSMs are right for many people. However, if you have a large family, chronic disease, mental health issues or prefer alternative medicine, HCSMs may not be right for you.
Before going down this path, be sure you are fully informed. The Affordable Health Care Act does allow HCSMs to count as insurance providers, but will the HCSM provide you with the financial security you need should something happen to you? That is up to you to decide.
References