Affording Your High Deductible Health Care Plan: Tips to Help Make It Work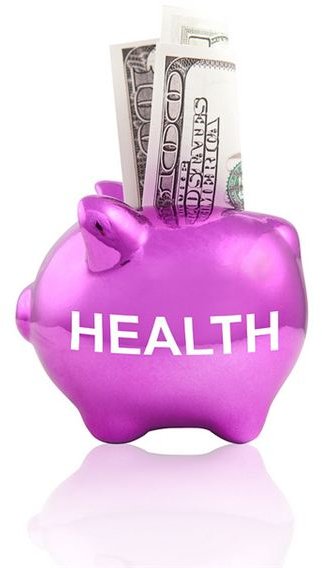 Consumer-Directed Health Plans
High deductible health plans are becoming more popular with employers in order to reduce their costs on the ever-rising price of health care. These so-called "consumer-directed" health plans offer lower monthly premiums while requiring a higher deductible. Deductibles can be $3000 or more for a family per year.
So what can you do if you are on a high deductible plan? Below are some tips to help you.
What Service Do You Really Need?
Before you rush out to the doctor, think about the level of service you need. Do you need someone to look at a stubbed toe? Maybe you don't need to go to the ER for that. Today, consumers have numerous options for seeking medical care. The more urgent or highly trained person you see, the more costly it will be for you. Try to match up the service you seek with your symptoms.
Many employers offer a free (or low cost) nurse line. These lines can be available 24 hours a day and can help you decide what type of care to seek. Start here if you can!
Next up are some low cost virtual doctors online. Sites such as Virtuwell enable you to enter symptoms, talk to a nurse and obtain a prescription all from the comfort of your home. These services typically charge a low flat fee and can be a great option to reduce costs. For a normal visit, seek out your primary care physician. Try to save urgent care and emergencies for true urgent and emergency service, as the cost for these services will be drastically more than other services.
Savings Accounts Can Help
Just as you try to save money in a savings account for general use, your company may offer Health Savings Accounts and Flexible Spending Accounts (FSA).
HSAs help you pay your deductible. As claims are made against the policy, money is withdrawn from the HSA to help pay the bills.
FSA is another benefit some companies offer. You designate a specific tax-free deduction out of your paycheck each pay cycle. This money is placed in a Flexible Spending Account and can be used to help pay for covered medical care.
Check with your Human Resources department to see if they offer a HSA or FSA.
Do Your Research
If you were to buy a new car, you would do some research first: What is the best dealership to work with? What care will meet your needs? You should also research your medical providers before deciding whom to see. How much will a doctor visit cost? What will this procedure cost?
Although it may not seem culturally acceptable, it is okay to ask providers how much a visit or procedure will cost. It is best to ask the office staff as opposed to your doctor directly. If you want to get an idea beforehand, many insurance providers will let you look up this information on their sites. Other free sites such as Healthcare Bluebook and Fair Health Consumer will let you enter your location and get estimates for costs as well.
The best way to save money is to stay informed. Take responsibility to ensure you are getting a good service at a fair price.
References