E-Cigarettes & Life Insurance: FAQ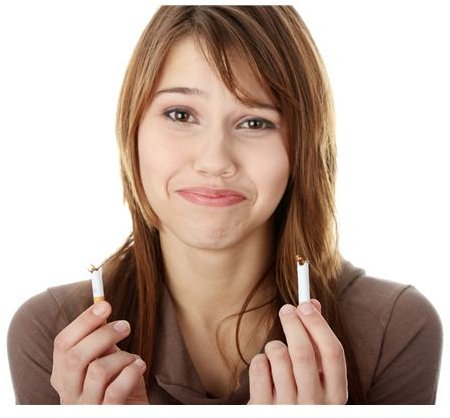 There's a lot of debate surrounding newly popularized electronic cigarettes. E-cigarettes have been marketed as a healthier alternative to traditional cigarettes or as a way to quit smoking. However, there's no long-term data on the safety of e-cigarettes, and the dangers are still widely disputed.
Because these products are still so new, many life insurance companies are unsure how to classify e-cigarette users. Most companies don't differentiate between the types of products people use, and those who use any nicotine products are usually classified as "smokers" (with a few exceptions).
If you're an e-cigarette user investigating life insurance policies, you probably have a number of questions about your current smoker status and what type of policy you should pursue. Here are the answers to a few of your most pressing questions:
Can nicotine users obtain a life insurance policy?
Yes. Almost all life insurance companies will approve policies for nicotine users, though the rates may vary on a case-by-case basis.
How do rates for nicotine users compare to rates for non-nicotine users?
The rates and classifications of smokers (i.e., nicotine users) can differ from company to company. Smoker rates are typically at least 100 percent higher than non-smoker rates, but the price difference can be even more significant. For example, monthly premiums for a 20-year term life insurance policy of $500,000 on a 45-year-old man would be approximately $52 for a non-smoker and $289 for a smoker.
Most life insurance companies fit customers into tiers based on the applicant's overall health. Non-smokers have four tiers, including standard, standard plus, preferred, and preferred plus. Smokers have only two tiers: standard and preferred. The better the tier, the cheaper the rates, and the non-smoker rates will always be lower.
Will my rates be different if I only smoke e-cigarettes?
At this time, most life insurance companies still classify e-cigarette users as smokers, but Prudential will offer e-cigarette users non-smoker rates as long as applicants haven't smoked a regular cigarette in at least 12 months. Prudential will also offer non-smoker rates to cigar, pipe, chewing tobacco, and marijuana users.
Under Prudential's policy, a 40-year-old male applying for a $500,000 20-year term policy could get an annual rate of $760 if he smokes e-cigarettes. Other companies would charge the same applicant a rate of $1,460 annually.
I've recently stopped smoking. Can I qualify for non-smoker rates?
Typically, life insurance companies require 12 months of being completely nicotine-free to qualify for non-smoker rates. When companies do offer non-smoking rates to former smokers, they usually won't offer more than a standard health rating at first (though most will let you move up the rating tiers with each nicotine-free year).
However, there's an exception to this rule, as well. Minnesota Life will offer non-smoker rates to applicants who have had up to 24 cigarettes in the past 12 months.
How do I know which company is the best fit for me?
The best way to save yourself time and trouble when applying for life insurance is to work with an independent broker who understands each company's guidelines regarding nicotine use. Whether you're a past or present smoker, a good broker should be able to match you with the right company and the most affordable policy that fits your lifestyle.
Life insurance companies may be hesitant to classify e-cigarettes as anything other than nicotine use, but that doesn't mean e-cigarette users don't have options when applying for life insurance. Working with the right insurance broker can help you find the company and policy that's right for you.
About the Author: Liran Hirschkorn is an independent life insurance agent and founder of BestLifeQuote.com, a national life insurance agency. His mission is to help individuals across the U.S. find the best rates on life insurance, specializing in helping those who have previously been declined coverage. Liran's expertise is in high-risk life insurance and understanding the unique underwriting guidelines of more than 30 life insurance companies.