6 Steps to Take Care of Your Spouse When You Die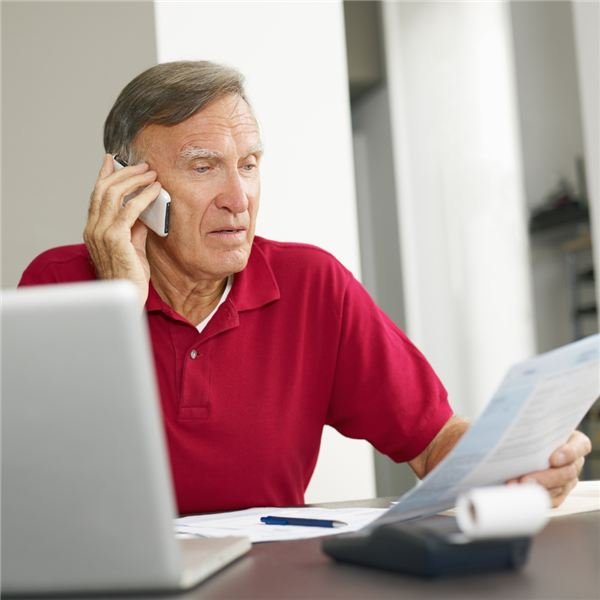 Make these preparations before it becomes necessary in order to make sure your loved ones are provided for after your passing.
Step 1: Give them Access to Your Accounts
Create a comprehensive list of each of the accounts that hold your assets. Include all of the necessary passwords to access information about these accounts as well as contact information for the financial advisor in charge of this account. If you do not have a financial contact for these accounts, find contact information for the bank that your spouse can use if they have any questions. Include a brief description of each of these accounts so it will be easy for your spouse to keep track each of them.
Step 2: Make Notes on All Your Assets
When you create your list of the assets you hold, make sure that you find a way to describe what each asset is and how it's intended to be used. Note which assets are savings vehicles and what accounts are to be used to pay the bills. If there are any requirements for these accounts such as minimum balances that must be maintained, explain this to your spouse so they are not surprised with additional fees. Provide explanations in your own words to make this lesson easy to understand.
Step 3: Note the Survivorship Provision on Your Pensions
If you receive a pension from your employer, it may include a survivorship clause. This will determine if a surviving spouse will continue to receive payments and how much will be allotted to them.
Pre-retirement survivorship benefits will typically reduce the pension offered to a spouse as a way of subsidizing these assets.
Post-retirement survivorship benefits will provide continued payment for a selected beneficiary at a pre-specified amount by you at retirement.
It's important to go over what type of pension you have and how these benefits will be allocated to ensure that your spouse knows what kind of income they can expect after you pass away.
Step 4: Make Plans for Your Life Insurance
If you have invested in life insurance, make sure your spouse is aware of how much insurance you have and how you intended it to be used.
A replacement income
Sending your children to college
Paying down debts
If any specifications were made upon the setup of your life insurance policy such as pre-paying funeral expenses, ensure that your spouse is aware of these provisions. This includes any paperwork that your spouse will need to file in order to make a claim on your life insurance policy when the time comes.
Step 5: Provide Contact Information for all Advisors
Make sure your spouse has a comprehensive list of contact information for all of your financial and legal advisors. This should include your attorney, financial advisor, accountant or P&C agent. If you have pre-planned your funeral, ensure that your spouse knows who is in charge of these proceedings and where to find a copy of your requests. When you create this list, provide a description of what assets or legal documents each advisor works with so your spouse can easily determine who to call with any questions they might have.
Step 6: Determine the Future for Sentimental Assets
Everyone has assets with more sentimental than financial value. Talk to your spouse to determine which items have great value to you and what you would like done with them after your passing. Ensure anyone who might be managing your estate knows which items are not to be sold as well or who should receive certain items as gifts. Some prefer to give these gifts before they pass while others like to leave this as a responsibility for their spouse. Talk with your family about what would be most appropriate for your situation.
If you would like to surprise your loved ones with a sentimental gift, speak to your lawyer about including such provisions in your legal documents. If sentimental items also have monetary value this can help to prevent any arguing about the value of your estate once you have passed away so your spouse does not have to referee.
About the Author: Brian Kuhn CFP® has been doing financial planning for 13 years and currently serves as the manager of a division within Planning Solutions Group named PSG Clarity. Visit the website for more information: https://psgclarity.com
Securities offered through Triad Advisors, Member FINRA / SIPC. Advisory Services offered through Planning Solutions Group, LLC. Planning Solutions Group, LLC is not affiliated with Triad Advisors. PSG Clarity is a division of Planning Solutions Group, LLC.