How to Save Money Without Coupons: 3 Tips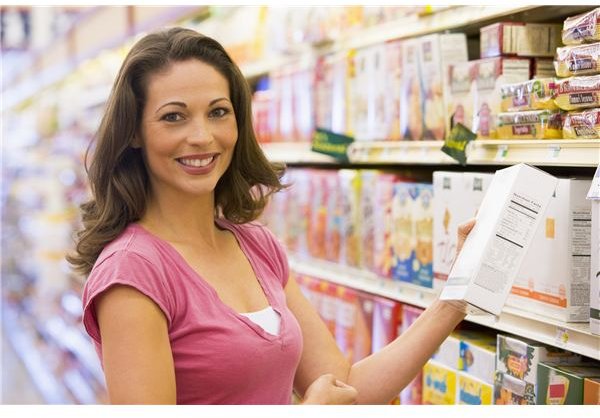 Clipping coupons can be a great way to save money, but who has the time to comb through the newspapers every week to find the coupons they need? Fortunately, there are many ways to save money that are less time-consuming than couponing. Follow these tips to give your wallet—and your scissors—a break:
Buy Store Brand or Generic
There was a time when store brand groceries were barely edible. Now, most store brand products offer quality that is close to or equal to the quality offered by more expensive brand name products. In fact, some grocery stores, such as Trader Joe's, sell generic products that are manufactured by the same companies that manufacture brand name products. In these cases, store brands can offer you quality equal to brand names at a fraction of the price.
Learn the Sales Cycles & Buy in Bulk
Grocery stores generally put certain types of items on sale at different times of the year. These sales cycles are generally driven by holidays and previously scheduled events, so they are fairly predictable and easy to take advantage of. For instance, early January is often a great time to get a deal on health and diet foods, as stores and manufacturers try to maximize on the new demand driven by New Year's resolutions. In late January, Super Bowl parties can drive sales promotions on things like snack foods and soft drinks.
Something else you should be aware of is National Month promotions. These months are scheduled to create awareness of certain products, and usually include sales on the products that are being promoted. For instance, January is National Oatmeal Month. Keep in mind that there are multiple National Month promotions going on during every calendar month. Researching the schedule and using it to stock up on products that you use frequently is a great way to drive your grocery bill down over time.
Another tip to keep in mind is purchasing produce when in season. Depending on where you live, strawberries in June will be much less money than strawberries in January. Keep an eye on the prices and it will be easy to tell when the produce is in season. An added bonus is that fresh fruits and vegetables taste much better when fresh and in-season.
Shop Around
When you're trying to save money, one of the most important things to understand is that being loyal to a particular store or company will cost you money in the long run. Crafty consumers understand that a store has to earn their business. The store that you usually shop at may not necessarily have the best deals at a given time, so make sure to compare prices before you plan your shopping trips.
Even if you don't have time to shop around for groceries, you can save a lot of money applying this principle to monthly bills like internet, cable or satellite. These companies offer promotions to bring in new customers or try to keep existing ones. If you've been with the same provider for more than a couple of years, you're probably paying more than you need to. Find out if other providers are offering discount prices. You may be able to use this information to talk your existing provider into cutting your rate.
References