The Importance of Saving for Retirement - as Highlighted by Save for Retirement Week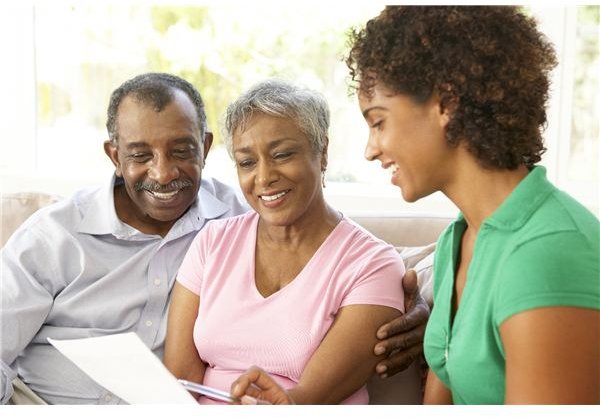 Every year during the third week of October Americans observe National Save for Retirement Week. For October 20 to 26, 2013 anticipate an increase in public awareness concerning the need for saving for one's retirement. This national effort was founded in 2006 by U.S. Senators Kent Conrad and Gordon Smith so to promote knowledge of retirement plans for the general public. As a result, the International City/County Management Association Retirement Cooperation (IMCA-RC) partners with the National Association of Government Defined Contribution Administrators to increase awareness and education of employees and employers regarding retirement savings options.
Why Save for Retirement?
Thanks to the modernization of medicine, you can now live a much longer and healthier life. This sounds wonderful, until you release you'll need to finance those extra years. Even if your job offers a pension plan, which is something that is going the way of the dinosaur, your pension will most likely run thin as you live years longer than expected. We've all heard the horror stories of Social Security benefits drying up. Now 2033 is the projected date when these funds will reduce to 75 percent payouts due to the excessive number of long-lasting baby boomer retirees coupled with the recession. Set yourself up for a successful and financially solvent retirement by establishing a savings plan to cover your long term expenses.
National Save for Retirement Week
The goal of this nationally recognized retirement savings campaign is to inform individuals to the necessity of planning financially for the future. Additionally, NSRW serves to educate individuals on the different types of savings plans on the market. By opening the avenues of communication between employees, employers and fund managers, individuals are more capable of creating retirement savings plans that best suit their needs. At the same time, this week encourages everyone to discuss their issues, concerns and situations in dealing with saving money for retirement.
Promoting NSRW via IMCA-RC
Across America educational events will take place during National Save for Retirement Week. The IMCA-RC has made available a sample press release, promotional calendars, and posters that can be printed free of charge and displayed in relation to NSRW. The IMCA-RC website also provides printable handouts and links to applicable websites that discuss different issues and plans for saving for retirement. Some of their initiatives include Pack-a-Sack Day, which encourages workers to pack a lunch to bring to work in order to save money to go toward your retirement plan.
Events and Activities
Look for upcoming events in your area in recognition of National Save for Retirement Week. Corporations, public service arenas, and community based service providers are planning events across the nation for this occasion. For instance, America Saves will be using social media via Facebook, blogging and Twitter to provide advice regarding retirement savings daily through the week. The National Association of Government Defined Contribution Administrators, Inc. (NAGDCA) has posted award-winning NSRW 2012 agendas from states across the U.S., such as the Metropolitan Transportation Authority in New York that connected with 500 employees through group meetings and individual consultations with retirement counselors.
What Does This Mean for You?
Are you one of the typical Americans that has only $3,000 in their 401k? You should begin to make retirement saving a priority. Many people think they will be able to rely on social security when they retire. However, some sources predict social security will become critically underfunded in upcoming years. It is becoming more critical than ever for you to invest in your own retirement. A reasonable expectation is to put 15% of your salary into a retirement savings, whether it's a 401k, a Roth IRA or another investment plan.
References