Variable vs. Fixed Rate: Which One is Right for You?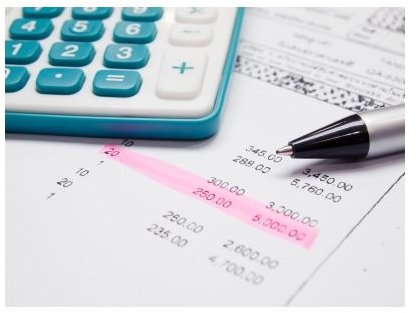 Why Do You Want To Refinance?
Consider the main reasons to make changes to your existing mortgage and decide if the cost of the fees associated with originating and finalizing the paperwork are worth it in the long-term. Do you have extensive unsecured debt - credit cards - with interest rates in the double digits? If the sole reason for refinancing your home were to consolidate existing debt into the package, this would only be beneficial if you already have a plan to eliminate accruing new debt on those cards. You need to have clear goals as well a commitment to follow through with sensible debt-reduction and incorporate automatic savings into your plan. The goal here is to achieve financial stability and eliminate unnecessary debt.
The Plan
Divide a sheet of paper into two sections and list all the bills that carry interest on one side of the paper and the interest rate you are paying on the other half. This should be simple enough to do by simply looking at each statement.
List all the utilities by name and average payment since exact amounts vary on water, heating and cooling services. Quarterly expenses, such as property taxes, auto insurance and home owner's insurance are often out of mind until the bill arrives. Divide the total amount of these bills into monthly payments and set up an account in which to deposit the funds automatically, so when the bills become due, the funds are readily available.
Now that you have everything available at a glance it is time to consider variable vs. fixed rates and determine the actual benefit to your finances. If you are able to save $300 to $500 a month by consolidating and reducing interest rates, it is definitely worth your time to do your due diligence and look closely at both types of interest rates and choose the one that will work best for you.
Variable Rates and Fixed Rates
If all you want to do is eliminate your credit card debt quickly, you need to evaluate who is offering the lowest interest rates in the financial sector and what is the expected amount of time to off the pay the loan? Are there any pre-payment penalties? Will you have the willpower not to use the zero balance cards again? Are originating fees worth the projected monthly savings? If you are comfortable with the answers, consider the following examples of refinancing your existing mortgage with a variable rate: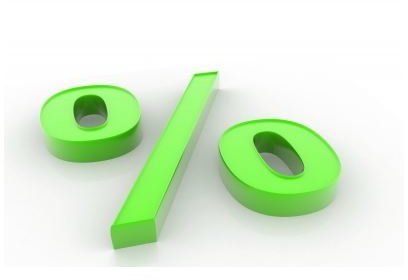 Consider ING Direct
A typical five-year Adjustable Rate Mortgage may begin at something like 2.875% - You can only refinance up to 80% of your current property value and, even though they ING Direct claims to have lower closing fees than most banks, it will still cost you over $3,000 to finalize the deal.
Most homeowners roll those fees into the mortgage loan rather than having to pay out of pocket, so if you are planning to follow this route, ensure you account for this amount for your total cash-out. Bear in mind that most people won't pay off their mortgage within the first five years, the rates are expected to increase to 3.75% starting on the sixth year, and it can continue to go up annually up to 2 points per year with a maximum increase of 6 percentage points over the life of the loan. What this means to you in the worst case scenario is that you can end with a mortgage rate that is almost 9 percent at some point after the initial period is over.
Consider a Major Bank
For this example we use Bank of America, who offers different rates based on the location of your existing home.
The ARM rates vary from 2.897 to 3.309 for a five-year loan. A fixed 15-year rate varies from 3.5 percent to 4 percent with a set of points and closing fees that must be added to the final amounts in order to get a clear picture. The amount of points and whether you can get the lowest possible rate is highly dependent on your current FICO and credit scores as well as your debt-to-income ratio.
*Note: Major Banks are conveniently located and can make the process almost painless. The downside is that they can sell your loan to various institutions several times over the life of the loan and are notorious for charging high fees.
Consider a Credit Union
Very few credit unions offer ARM rates, for the purpose of this example we will use the average rates for a local credit union. The rate for a 15-year mortgage fluctuates from 3.1 percent to 3.9 percent.
In this case, there are no surprises to affect your financial plan at the end of five years. Another bonus to consider is the fact that the loan stays in place rather than being sold to other banks several times over for the duration of the loan.
In all the above institutions, a home equity loan is below 5 percent at this time, and this may be a better option for you if your current mortgage rate is only a point lower since the closing costs will offset any expected savings.
Credit Card Debt, Student Loans and Car Loans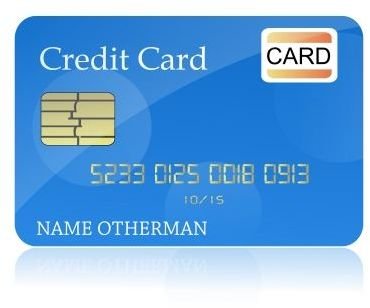 Pay all your credit cards by refinancing the outstanding amounts into your mortgage loan and keep only one to use for planned purchases. Conventional wisdom dictates that you only use cash for purchases, but my advice is to make money on recurring expenses. Use one card for gas and groceries and all other necessities, such as your cell phone payments. Keep in mind that you can also pay the auto and mortgage insurance with the card, and, in some states, you can pay your property taxes via credit card as well. Make sure you always pay your credit card balance in full at the end of the month and watch your reward money accrue monthly
It is important to choose a card that pays you cash back instead of airline miles and that you request they send you the rebates via check instead of applying the amount to your credit card balance. Deposit your cash back rewards into your savings account or to your IRA to maximize earned interest.
Chase Freedom is a good example of cards that pay up to 5% cash back on selected purchases and will offer up to 10% on special occasions throughout the year. American Express/Costco card is another good prospect since you'll get two separate rewards checks, one from American Express (based on total purchases) and the other one from Costco (based on warehouse purchases)
*Note: Most credit cards have a maximum rewards amount for cash back and keeping the one that allows the maximum cash back annually is good strategy. On average, you can get $1,500 a year on most credit cards.
Do NOT consolidate your student loans into a mortgage loan if your loan comes from the Federal government. You will find a variety of ways to reduce or eliminate the loan through a variety of government programs ONLY if the government still holds the loan, once you privatize it, you won't be able to take advantage of these options.
If your current car loan is over 5 percent, and you still have a few years left on the loan, consider refinancing the loan amount at your local credit union or preferred bank since the loans for used vehicles is under 3 percent at most institutions.
*Note: Before you take out an auto loan, consider your monthly payments and determine if adding the cost of the vehicle to the amount of refinancing the home will work best for you. It is an unconventional approach because the loan will take longer to repay but the difference in monthly payments may work out better for you immediately, allowing you to bank the difference into your retirement or emergency fund accounts. Keep in mind that as your financial situation changes for the best, you can make double payments and eliminate the mortgage loan in a shorter period.
It is Your Life and You Are in Charge
Take control of your finances and keep in mind your low or high tolerance for instability. Most people in today's economy are not willing to take chances with their finances and want to lock in low rates in order to eliminate debt quickly. If you fall into this category, ensure that the money you are saving after refinancing includes a savings account and contributions to an IRA to provide you with peace of mind for years to come.
If your mortgage rates are low and all you want to do is eliminate high interest rates from credit cards and pay them off faster, refinancing a small portion of your mortgage through a second adjustable mortgage loan may be for you. This is especially true if you can make the payments easily and pay the outstanding amount in full on or before the five years are up.
Regardless of your personal style or reasons for refinancing, you need to start with a clear plan that outlines the steps you are willing and able to make in order to reach your goals.
References