Top Google Wallet Discounts and Tips to Maximize Your Savings and Shopping Experience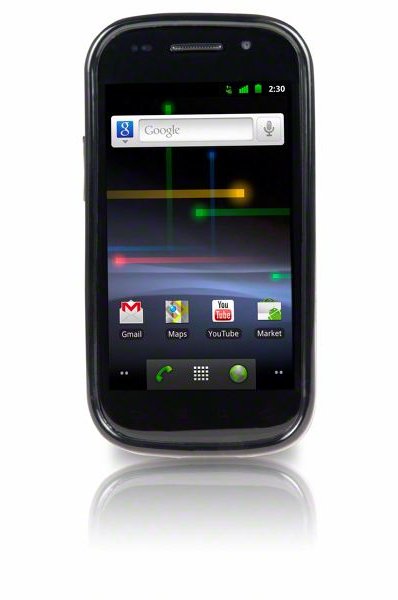 Google Wallet is an app that enables the Sprint Nexus S 4G phone to store all your plastic credit cards, rewards cards and other loyalty and discount cards in one compact location. It's available as a free app that offers convenience and money-saving features like Google Wallet discounts and perks.
Using Google Wallet is easy. Just do your shopping and take your items to the checkout. Look for the MasterCard PayPass logo at the checkout station. After the cashier rings up your transaction, you just tap your phone on the contactless payment terminal and you're done.
Rack Up Savings With Exclusive Wallet-Only Deals and Steals
One feature that appeals to my bargain-loving side is Google Offers. Printing, cutting or clipping, and dragging coupons to the store is not my idea of fun, but before Google Wallet it was a necessary evil if I wanted to save money off retail prices. With this app, your smartphone becomes your new coupon carrier, making life much simpler.
Other nice features and ways to save:
Featured Offers are Google Wallet discounts redeemable at participating merchants. The sweet part of this is the offers are exclusive to Wallet users. You won't see these deals floating around the Web.

Nearby Offers point Google Wallet users to local merchants offering discounts that are exclusive for Wallet users.

Offers of the Day highlight exclusive special services and products from member merchants for Wallet users.

Savings are automated and you don't lose out on a discount because you neglected to lug around all those rewards and loyalty cards. Just tap and save.

Deals and offers are customized to your spending and shopping patterns so you get better coupons and discounts on things you really want and need.

Splitting the bill when you dine out with others is automatic and simple; no more overpaying because you couldn't make an equitable division of the charges.
I can find Google Offers to save money on lots of products I'd really use like designer eyeglasses, fresh flowers for my mom or a tropical smoothie for me. Stacking offers or rewards and redeeming special offers is as easy as tapping my phone on the merchant's reader.
What You'll Like Best About It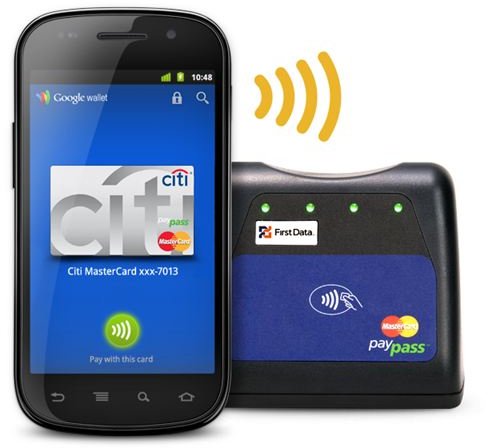 Store physical credit cards virtually on your mobile device – For starters, it simplifies shopping and checkout because of the tap and pay feature. While swiping a credit card is relatively quick and painless, at many merchants if your purchase is over a certain dollar amount, you have to put the credit card back into your wallet and sign your name. Even worse, if the transaction doesn't go through for some reason, you'll have to get your card back out, swipe it, put it up and sign while everyone in line behind you taps their toes and emits heavy sighs.
Make payments or check and load special offers electronically – You can use it at any participating merchant and you don't have to have an Internet connection. If you are tired of fumbling in your purse or wallet for merchant loyalty and reward cards, or even worse, you just discover you left your credit card at home, you understand why you could benefit from the Google Wallet.
Load and pay convenience – If budgeting is a challenge for you, you can tap into the Google Prepaid Card feature to help you manage your finances. For instance, if you want to stay within a $200 budget on your next trip to the grocery store, just fund the card with $200. When the money's all gone, your shopping trip is over.
Security – It is easy, simple and safe for even the most technology challenged of us to transform our mobile phones into mobile wallets and join the newest legion of mobile shoppers: contactless payees.
PIN numbers and locking features protect your wallet
The Secure Element feature stores your encrypted information separately from the phone's memory
What You'll Like Least About It
Requires a specific phone – Don't get me wrong, I'm excited about Google Wallet as a tool to turn my mobile phone into my digital wallet. However, I'm less excited about the fact that I'll need to purchase a special phone if I want to step up to Google Wallet. Right now, the only phone that works with Google Wallet is the Sprint Nexus S 4G, but there are plans in the works to roll out more Google Wallet enabled mobile phones in the near future. For the techies among us, you will need a phone that is near-field communication (NFC) enabled.
Unless you opt for the Google PrePaid Card option, requires a MasterCard PayPass enabled credit card – Tagging on that downside is the fact that I'll need to apply for a special credit card from a special bank if I want to use Google Wallet. Currently, a selected group (think three) of Citibank's MasterCards are PayPass enabled and work with the Google Wallet.
An easy way around that disadvantage is to obtain a Google PrePaid Card, which can be funded with any of your current credit cards. As an enticing plus, Google is offering a cool $10 USD when you activate the card.
No power, no payment – If you are diligent about keeping your mobile phone charged and ready to use, this aspect probably won't bother you too much. (Personally, I'm in big trouble with this one, but I plan to buy a car charger with that new phone.)
Shopping options limited to participating merchants – Last but not least, just as the Android app is limited at this time to a special phone, your shopping experience will be limited to only those merchants who are tap and pay enabled. However, just like there are already plans in the works to introduce other phones that will be compatible with the app, there are plans to add to the merchant network.
Google offers a handy merchant locator service so you can check availability in your area. Since I live in a small, rural area, I was pleasantly surprised to find 92 merchants in my immediate area that accept Google Wallet payments. To use the locator, simple enter your zip code and click.
Do You Need It?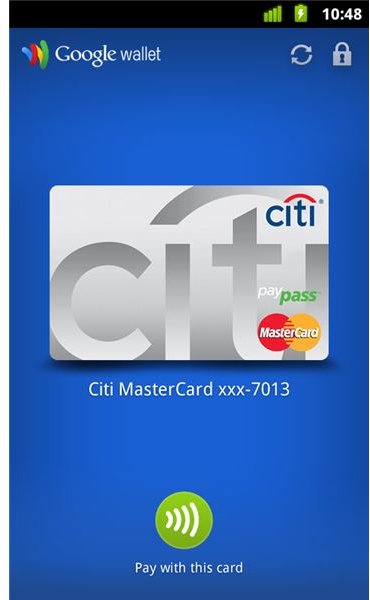 If you need to make your life easier and eliminate hassle, get the Google Wallet and ditch items like this from your other wallet:
Cash
Credit cards
Reward cards
Debit cards
Coupons
Frequent shopper discount cards
Transit passes
I don't know about you, but this will definitely streamline my pocketbook, while lowering my stress level. No more worries about keeping a death grip on my purse strap during high traffic shopping times of the year! In addition, it seems like I always remember to look for that store loyalty card after I get to the store, and then remember that I left it sitting on my desk. Tracking my expenditures will be a cinch especially if I opt for the MasterCard PayPass and funnel all my purchases to it.
Finally, as the parent of an autistic child who doesn't deal well with waiting in a checkout line, the tap and pay function means I can swoop into the grocery store, grab up the necessities like milk and eggs, and tap and pay. It's a free app, and by getting in on it during the launch, I get a free ten bucks to spend when I activate my Google Prepaid Card (which I can store on my Google Wallet enabled phone instead of my wallet). What's not to love about this?
References