10 Smart Ways to Find Online Coupons to Print, Send to Mobile Devices or Store Savings Cards
Couponing websites are a popular method of finding deals and discount coupons, but they are just one of the many ways to find coupons.
The smartest shoppers use a combination of deal-oriented websites, store savings cards and store credits programs, and special apps for mobile devices to deliver the highest return on their time investment.
Coupon Mom
Want to slash your grocery bill? Join the 3 million plus followers of the Coupon Mom, Stephanie Nelson. In addition to being the website's founder, Nelson is the author of the 2010 New York Times Best Seller The Coupon Mom's Guide to Cutting Your Grocery Bill in Half and has a proven track record of success in helping individuals save substantial amounts of money on groceries and eating out.
Use her Strategic Shopper system and the other free tools to maximize each store's savings program, find the best coupons and use them at the most strategic moment. What's not to like about that?
Registration is free and easy and gives you access to all the site's goodies like grocery and drugstore deals and steals, free sample opportunities, and printable and online coupons.
Coupons.Com Incorporated
According to their website information, Coupons.com is the largest provider of digital coupons, so if you have a digital connection, you can quickly grab up coupons and promo codes to score huge savings on a wide range of products and services.
You can choose to print the coupons out or download them to a mobile device or store savings card. Tired of preparing a grocery list in the conventional manner? Use the Grocery iQ app to streamline that chore!
Membership gives you access to local as well as regional coupons and daily deals and steals on goods and services. Use their coupon code finder to score codes for perks like:
Free delivery
Free shipping
Free incentives and gifts with purchase
Additional discounts
Registration is free and quick, but if you prefer, you can save time and sign in with your Facebook account.
Groupon
Are you looking for an offer you can't refuse but you can't find it because you are overwhelmed by all the options? Do you opt to just eat at the same restaurant or buy a familiar brand because you are tired of sorting through stacks of coupons just to find the one you really wanted to use?
Sign up for a free membership to GROUPON and you'll receive one - just one - sweet deal coupon every day for goods and services you really want. Just print it out or bring it up on a mobile device and enjoy trying new products and services at a huge discount. It's refreshingly underwhelming and your mind won't be boggled by too many choices.
Redeeming the coupons is easy and hassle-free and there are no hidden surprises or incomprehensible requirements. Odds are, you'll never be disappointed with a GROUPON deal, but if you are, just take advantage of the GROUPON Promise, "If you ever feel like Groupon let you down, give us a call and we'll return your purchase – simple as that."1
Mobile Apps and Coupons
Here is a small sampling of the many mobile coupons and applications available for smart shoppers. Keep your eyes open for others to help you cap and cut your expenses.
Retail: Retailing giant JCPenny is just one of many retailers jumping on the digital coupon bandwagon and offering applications for users to receive coupons on devices like their Androids or iPads. Download their Weekly Deal app and you'll receive mobile coupons for sale items as well as alerts of special promotions. Check the websites of your favorite retailer to find more awesome apps to drive down your costs
Valpak Coupons: For approximately 40 years, consumers have looked for that familiar blue Valpak envelope in their mailboxes because they knew it would be chock full of discount coupons for local, regional and national goods and services. Now those same consumers (or new ones) can download the Valpak Local Coupons application and enjoy instant couponing 24/7. This application can be used on Androids, Palm Pres, Blackberry Smartphones, Windows 7 handsets, iPhones and iPod Touch media players.
Google Mobile Coupons: To access Google mobile coupons, navigate to google.com on your mobile device and search for local business. Any available coupons are displayed, and all you have to do to redeem the coupon is show the code to the cashier, who inputs it into the register. Instant redemption and no paper coupons to handle or keep track of.
Electronic Coupons
Store savings cards and loyalty programs, such as those offered by establishments like Kroger and CVS, reward frequent shoppers with coupons and promotional discounts. In addition, with most of these programs the consumer can visit the company's website to obtain loadable electronic coupons for their card. When they scan their cards at checkout, the discount is deducted automatically.
To save time on finding and loading coupons to your store cards, try Shortcuts.com, which is a one-stop service for locating these coupons for a variety of participating vendors. Coupons load to your store card automatically.
These same stores may also offer coupons by email or mail them to the customer's home, with a high percentage of the coupons being targeted to the person's buying history. For instance, Kroger has been known to mail out coupons for a free dozen eggs or a can of coffee. While getting a discount off prices is good, getting something absolutely free is great!
Social Coupon Sites
Indulge in a little bargain hunting and make new friends when you join one of these deal sharing communities. While specifics vary from site to site, most offer free memberships and many allow guests to use their services without registering.
The sites work on either a community based content or forum based sharing modality. Members submit information on deals they discover and other community members vote on whether the deal is a hot deal or a dud or join in discussions about the various products and services.
Some sites allow members to create their own sub-communities where the members work together to share information about bargains, coupons and promotion codes. Members rate deals and provide feedback. Three popular social coupon sites are DEALigg.com, DiscountPatrol.com and A Full Cup.
Go to the Source
Many times, the best way to get coupons for a specific product - let's say coffee, for instance - is to go to the manufacturer's website and sign up for their email list or join their Facebook fan page if they have one. This assures you of receiving a coupon you know you can use for a product that you love. This works for restaurants as well as grocery coupons because many major chain restaurants like Wendy's, Arby's, Outback Steakhouse or Applebee's regularly distribute email coupons, discounts and web-only offers to their subscribers.
Beg for Them
This tip is a little bit of a cheat because you aren't actually finding the coupons online but you are being a frugal shopper by utilizing online coupons that others may not want. Being perceived as a penny-pincher is not always a bad thing particularly if it saves you money.
Many people don't print out the coupons that they receive or throw them away after printing them because they decide the effort is not worth the reward. Ask your friends, relatives and business associates to save these online coupons for you.
Let everyone know that you are a serious couponer and before you know it, you will be inundated with more coupons than you know what to do with them. However, be careful to be a giver as well as a taker. For example, that new mom at church or soccer practice may be glad to have those baby food or diaper coupons that you don't need.
Many libraries have coupon exchange boxes where you can leave the coupons you don't want and take ones that you need. In fact, many Wal-Mart stores are also starting to display this type of exchange boxes outside their stores. Take advantage of the law of reciprocity because you really do reap what you sow.
Get More for Your Money
Combining the eBay mobile application RedLaser with couponing takes you to the next level of saving. Simply choose a product for which you have a coupon, point your phone at the product barcode, and scan to find out where to buy it at the lowest price. Use the coupon to drive that lowest price down even further and laugh all the way to the bank.
The app is free and in addition to finding the cheapest price, you can check products for potential food allergens or pull the nutrition data. If you're thinking of buying a book but hesitating over the price, use your RedLaser to find the book in the closest library and get it for free.
The advantage of mobile coupons is they are available to you instantly and because they are paperless, they save trees and reduce landfill waste. The disadvantage is they are limited in variety and availability so a product you want may not have a coupon or a discount may not be available in your geographic location.
You could also be limited on how many mobile coupons you choose to use because of embarassment. After all, who wants to stand in the checkout line navigating between different applications to look for coupons while ignoring the glares of the other shoppers?
Takeaway Tips on Couponing Sites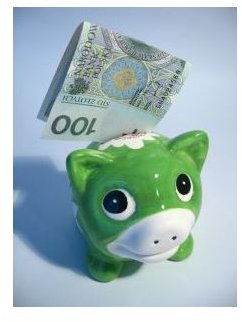 On the surface, it seems that Coupon Mom and Coupon.com offer the same service. While they offer many similar services and coupons, there is one dramatic difference.
Coupon Mom's focus is not just on providing coupon resources or discount codes. Coupon Mom's members have access to a wide range of free educational resources to teach them how to lower costs.
Coupon.com is a valuable time-saving resource for the shopper who has his or her shopping list in hand and is looking for coupons and shopping codes to lower costs and maximize savings.
Choose GROUPON if time is of the essence and you need to cut through the digital chatter quickly. These are three of the more popular sites, but there are many more to choose from so don't limit yourself or your potential savings to these three.
Wait! Don't Throw Those Expired Coupons Away!
Did you know that even though a coupon is past its expiration date, it can still be used by military families who are stationed overseas? Coupons for Military Families has organized a project called Operation Expiration to collect, sort and distribute usable expired and unused coupons to these families. Coupons can be used up to six months past expiration dates and while the organization is a non-profit organization, they do request a minimal dollar donation when the coupons are sent to help them defray some expenses.
References