Need to Spend Less Money? Tips for Surviving the Recession Without Changing Your Lifestyle
Five Instant Ways to Spend Less
Spending less can be a lot of fun and can also allow people to control their household budget and be able to put noticeable savings in the bank.
Small changes to lifestyle are not hard to do and the savings realized are worth thousands of dollars on a yearly basis.
Internet Shopping - One of the best ways to save money is via comparison shopping and the whole world is at our fingertips from the comfort of our home. Bookmark reliable websites that offer amazing savings on an updated daily basis and those that give you cash back if you shop through them.
Fatwallet.com is one such site with very active posters and deals that can't be found in brick and mortar stores because they are not advertised or because quantities are limited. Members post coupons for additional savings on the products and keep people apprised on larger-than-usual cash back promotions through credit cards. A similar site is Slickdeals.net but they don't offer cash back for purchasing through them. Savvy shoppers may find a deal at Slickdeals.net and go through Fatwallet.com to make the purchase.
Television - Cut the cable or satellite provider from your life and save an average of $800 a year. Most people's cable bill is around $70 a month. If the family needs cable, consider downgrading to the lowest tier available. But for many, free is better and the usual programming can be obtain in glorious High Definition with an Over-The-Air (OTA) antenna. Need to watch The Comedy Channel? CNN or MSNBC? Watch online or, for more viewers, connect an HDMI cable to the laptop to watch the programs on the big television set. Most game consoles will provide the same service for free as well.
Movies - Netflix is a popular way to watch movies on demand all month long for the price of a small popcorn at the movie theater. Spend even less by renting a movie for one dollar from Red Box kiosks or Blockbuster's. Sign up online to receive codes for free rentals on a regular basis.
Telephone Service - For those who need a land line, instant savings can be achieved by eliminating seldom used features, such as call waiting, privacy manager and 3-way calling. Eliminate the high price of long-distance calling by signing the home phone long-distance service to Aire Spring - calls to most countries start at 3 cents a minute.
For those who need a cell phone as well, use the free weekend and after hours terms of the cell plan to place long-distance phone calls to friends and family around the country or change cell phone providers to save money instantly. For example, for $55.00 a month, Cricket offers unlimited Internet, unlimited local and long distance, and unlimited text messaging. Non-smart phones have the same features for $30 to $35 a month and there are no contracts or early termination fees (ETF).
Gas - Learn to plan and coordinate trips just like the pros do. Grocery stores are a mad house on the weekends when all the people who don't plan ahead do their shopping. Go with your shopping list on the way home from work and use the weekends to relax.
Five More Ways to Spend Less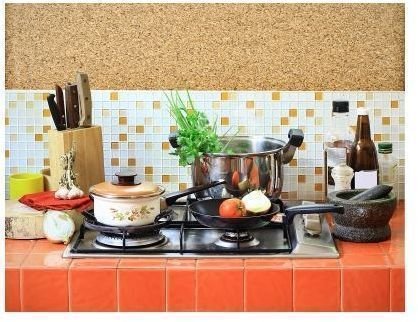 No one has to become a monk and live in a cave to spend less money on daily necessities. With a bit of planning and preparation, small lifestyle changes can net savings of thousands of dollars on a yearly basis without it feeling like a sacrifice.
Food and Nutrition - Plan your meals around the staples already in the pantry and ONLY purchase fresh ingredients to make planned meals for the week. Involve the entire family in menu selection to add variety and make healthy choices for school and work lunches. The average "value" menu selection will run a conservative $3.00 a day in unnecessary fat, bad cholesterol and empty calories. Multiply that amount for the year per family member and bank the instant savings.
Family and Friends - Skip the restaurants and take turns hosting pot-luck dinners that involve an evening of social conversations and game playing. Adults may want to play cards or enjoy Bunco games. Family friendly console games that allow groups of four to play are also fun and allow you to save money instantly on arcade tokens.
Vacations - Forget exotic locations in tropical settings unless you are lucky enough to live there already. Save money instantly by researching your local state and federal camping grounds. If roughing it out in a tent does not appeal to the family, rent an RV by selecting off-peak periods and ensuring the contract does not charge for mileage used. This saves money instantly by allowing your family to save on hotels and meal preparations.
Utilities - Save money by lowering or raising the thermostat after installing light-blocking curtains that provide thermal protection as well. Water plants and lawns early in the morning and late in the afternoon to utilize less water and reduce quick evaporation. Turn the water heater down since the dishwasher has its own thermostat to increase the temperature of water coming in. Use a thermal blanket on the water heater year-round to reduce the amount of times the unit turns on to keep the temperature constant.
Laundry - Wash laundry in cold water and use Color Guard or Carbona sheets to do full mixed loads without the fear of ruining clothes.
For additional instant savings start to live green and learn how to make your own laundry detergent so you never have to buy another bottle again.
Please be sure to check out the other tips and strategies in Bright Hub's collection of personal and household budgeting guides.
References