Back to School Tips That Save Money: From Basic Supplies to Clothes and Electronics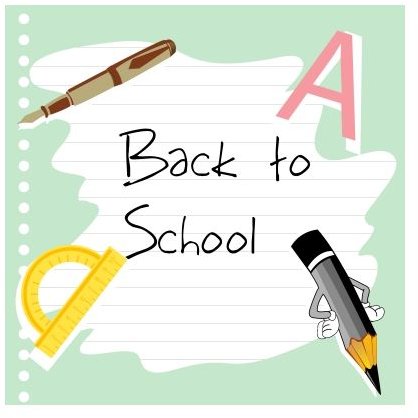 Purchase Ahead
It is not too late to purchase school supplies for next year. In fact, it is way too early for shopping; but early enough to start making a shopping list. We need to separate the here and now from future purchases, but the same principles apply: Shop with a list, buy in bulk and project future needs to avoid paying full price throughout the year.
Office Depot and Office Max - Their clearances are hard to beat throughout the year. While many retailers only stock popular school supplies for a specific period of time – typically August through early September – office supply stores stock most needed items throughout the year.
Specific items such as college-ruled notebooks are typically hard to find and required by some teachers in middle and high school as well as college. The end of August and all through September, pens, pencils, rulers, glue, stapler sets and kid-safe scissors can go as low as 5 cents on their clearance bins. Stock up at that time for next year and keep all the supplies in a clearly labeled "Back to School" box.
Middle and high school students in some districts are requested to not bring backpacks to school and to bring instead 3-inch zippered binders. The logic here is that everything they need is in the binder and no one will spill the contents in the hallways. However, all good intentions are not always supported by reality, and the reality of this situation is that 3-inch zipper binders disappear faster than a magician's assistant in a Vegas show.
Stock up at clearance time for the inevitable broken zipper and beaten-beyond-recognition replacement for this year and next year. These binders cost $10 and up when demand is high, but can be picked up for $3.00 after the school rush is over. Office supply stores are the most reliable places to find these after the school shopping frenzy is over.
WalMart and Target - These mass-merchandisers will reduce and match each other's prices as the shopping frenzy dies down. Know where they keep the clearance racks and head there to purchase boxes of notebooks for as little as 3 to 10 cents a piece. Make your own boxes by mixing every color available and calculate how many each child in the household will need throughout this year and next.
Glue bottles are typically inexpensive, around 25 cents a piece in the month of August. Purchase only what is required by teachers, and in September stock up for next year and to make donations to the classroom through the year. The clearance can go as low as 6 cents and the glue won't dry out if kept out of light, heat and unopened. The same cannot be said for glue sticks, so only get enough to hand over to your children as they need to replace them throughout the year.
Compare and Match Prices
WalMart and Target are very convenient places to shop and so is the neighborhood Dollar Store. Some people find that they get more quantity and quality from WalMart than they do from the Dollar Stores but throughout the year, there is no better place to stock up on pencils and erasers than the Dollar Stores. Ruled loose-leaf paper tends to be less expensive at WalMart and Target than the Dollar stores because they cost under one dollar and the packs contain more paper sheets. Packs of erasers and pencil shaperners are less expensive at Dollar Stores.
Office Depot and Office Max will match advertised specials found in Target and WalMart circulars. Speak to the manager at these office supply stores for a discount on bulk purchases since they tend to be accommodating if you are purchasing with other parents in your child's classroom. Split the cost and bank the savings.
College Bound Savings
Backpacks for college students need to include a section that will accommodate their laptop. These backpacks can be found for $20 to $60 dollars at regular prices. Shop off season, right after September, to get these for $5.00 to $15.00 at the above mentioned stores and pick up a couple of extra ones per child for the next two years.
For the student that needs sheets and blankets for college, consider letting them use whatever is at hand now and purchase new sets right after classes start because complete sheet sets (XL twin) can be had for $3.00 at Target and JC Penney Outlets.
Check Ross's and Marshall's for deeply discounted sheet sets and keep in mind that clearance items are discounted further on Mondays. Also, Ross's offers an additional 10 percent discount to those who are 55 years old and above.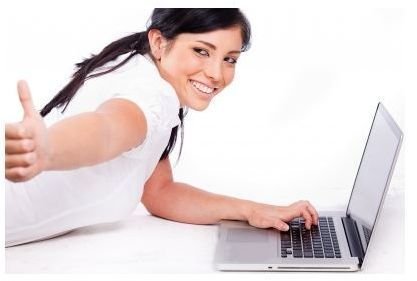 Computer - Do due diligence before your student gets distracted with personalization and shiny new features. Make a list of what is required for him to get his work and entertainment needs met.
Scour computer outlet sites for refurbished, scratch and dent, overstocked or discontinued laptops at substantial savings.
Find additional discounts by going to frugal shopping sites such as Fatwallet or Slickdeals. Fatwallet will reimburse a discount to those who shop though their site.
Use a credit card that gives cash back purchases and extends the warranty by one year or more.
Shop at Costco and take advantage of their generous replacement and warranty on electronics.
Add to the list an inexpensive external hard drive to avoid losing important research data and for storing several movies.
Things to Know
Some computer companies give discounts to college students. Present a student ID and ask about any discounts that are available. You may be surprised!
References
Images:

1. Back to School: digitalart / FreeDigitalPhotos.net

2. Laptop: photostock / FreeDigitalPhotos.net