Best Time to Buy Stuff: Saving Money on Household Items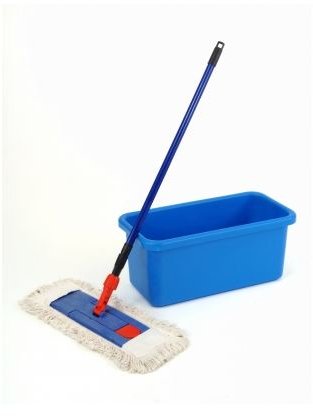 Figuring Out What You Really Need
Financial planning applies to every aspects of our lives, not just retirement. As a matter of fact, the more we don't spend now on necessary household items, the more that is able to accumulate and grow in a ROTH, IRA or saving account. Let's face it, some household items are necessary, but most of them, especially those we use to clean every surface of our homes, are hardly necessary and a constant waste of money.
Madison Avenue is in business to promote products in such an appealing way that consumers are brainwashed into believing that they need and want the newest and the latest. The fact is, we don't. We don't need twenty different products to clean, and we don't need to buy grocery items the day we plan to use them. What we need to do is anticipate needs and prepare for them ahead of time. This not only includes household items, but laptops and televisions that have a much higher price tag and are also used on a daily basis.
According to the U.S. Department of Labor, Americans spent between $659 to $1,153 a year on household supplies. This is a wasteful and unnecessary expenditure that pumps tons of chemicals into our water supply and creates and aggravates respiratory and skin health conditions. The best products for living green and still getting the best cleaning results are easily found in your kitchen or laundry room. They cost pennies per month to make.
Preparation for Household Cleaning Items
The best time to buy stuff is before running out. Make a list of absolutely necessary supplies and prepare well in advance by scouring circulars in the newspaper, comparing prices and clipping coupons.
In another article about living green, I share specific instructions on how to make your own laundry detergent. This is a simple project that will save a family of four hundreds of dollars a year. Here are some other things you can do.
Make a list of necessary items and stock up only when on sale, combining the sale with coupons.
Search money-saving websites for best deals, including free full-size product promotions.
Clip coupons from newspapers, join Groupon and print coupons online.
Take advantage of warehouse memberships for toilet paper, paper towels and shampoo, but make sure to divide the cost into ounces and units to verify savings because more is not always better.
Make your own cleaners with white vinegar and baking soda.
Evaluate the efficacy and value of everything you buy.
Baking soda, salt and vinegar are excellent cleaners that cost practically nothing and can multi-task based on the intended purpose and configuration. A 10 pound bag of baking soda costs $6.00 and will clean bathroom and kitchen surfaces without scratching, deodorize, clean and remove scuff marks from vinyl tiles with a minimum of effort. White distilled vinegar will disinfect and clean surfaces and remove hard water spots from fixtures—and it's the safest product to clean laminate and tile flooring.
Holidays and Birthdays
The absolute worst time to buy stuff is when we need it because we end up paying premium prices. Planning ahead includes holidays and birthdays as well as daily living.
Strategy:
Know where the clearance section is in every store and shop there first.
Buy things on clearance that will make good holiday and birthday presents. Store until needed.
Shop for the next Christmas at the end of the previous one. Ornaments, pre-lit artificial trees and wrapping paper start at 50 percent off after Christmas and end up at 90 percent a week or two later.
Look for savings in the basement or attic section of high-end stores throughout the year on everything from clothing, bedding, pots and pans.
Ask for additional discounts on clearance merchandise from the store manager.
Bring coupons to reduce costs even further. For instance, get a mover's coupon from the post office and find discounts for Lowe's for 20 percent off as well as other useful coupons for local stores and services.
JC Penney's has outlets throughout the country. Check there first for underwear, shoes, furniture, small appliances, bedding and great pieces of furniture at 60 to 80 percent off retail prices.
Locations:
Lowe's sells holiday merchandise at 50 to 90 percent off the day after Christmas. Wrapping paper at Wal-Mart and Target will be at 50 percent off at the same time. Lowe's has a back section in their stores where appliances are heavily discounted. Plan accordingly for replacement at substantial savings.
Sears will clearance clothing at 75 percent on a regular basis before the season ends. Brand-name clothing can be had for less than anyone could find at Wal-Mart. Know when they have clearances and be prepared with a list of needs and wants.
Home Depot has seasonal items heavily discounted after the Fourth of July, Christmas and other holidays. Plumbing fixtures, ceiling fans, outdoor grills and furnishings go on sale throughout the year based on manufacturer's discounts and discontinued items. $100 faucets can be found for $10 and $15 and occasionally, the managers will discount them even further just for the asking.
Online store coupons from Khol's, Kmart, Macy's and JCPenney's abound. Make use of them as you plan to replace items or get new ones for kitchen, bedrooms and bathrooms.
Make your online search easier and faster by joining Fatwallet.com and Slickdeals.net, two of the best all-in-one websites to scour daily deals and get alerts for the one you are looking for—from household items, free samples and electronic equipment at huge discounts.
Clothing, Appliances and Real Estate
Clothing - These items always go on clearance just before the season ends. Practice patience, know the original prices and buy it when it reaches the lowest price point. This is an inexpensive way to stock up on clothing for the following year for the entire family.
Appliances - Locate the nearest Sears appliance outlet in the area and visit often or search online for specific items. A drop down menu at the website lists the warehouse location of these items as well as the price. The items are typically in their original boxes, they are either returns of orders that were never picked up or previous models with one or two less features than the newer item, or in a different color or finish.
Real Estate - While this is not an "everyday" item on most people's list, it is most definitely an everyday item for everyone who keeps a roof over their heads. Like all other items, the best time to buy a home is when demand is low.
Budget appropriately.
Research market conditions in desired area.
Go outside the box and search foreclosures, short-sales and bank-owned properties.
When it comes to real estate, people who thought in previous years they could only afford a condominium on their budget find that they can look at single-family homes on the same budget if they so desire.
Resources
U.S. Dept. Of Labor: Consumer Expenditures in 2009; May 2011
Top Stock Analysts: Top 10 Things Americans Waste Money On; Douglas McIntyre, Michael Sauter, Charles Stockdale; February 28, 2011
Packaged Facts: U.S. Market Expenditures On Green Household Products; May 24, 2010
Photos: Free Digital Photos; Suat Eman / cbejasuwan