Frugal Meal Planning and Money Saving Tips for Eating Well on a Budget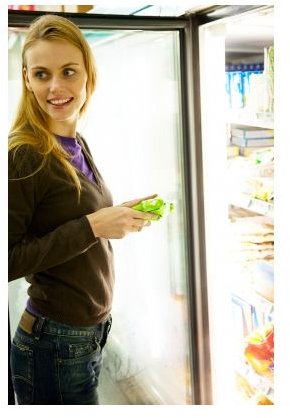 Grocery Shopping
It can be easy to rack up a huge bill in a grocery store. One key to frugal meal planning is to never go into a grocery store unprepared. Walking into a store without a game plan will only lead to a huge total at the register, and you may end up with a bunch of random items and be unable to prepare a full week of meals.
Try to always grocery shop on the same day of the week. This way you can get into a routine where you sit down on the same night each week and make a shopping plan for the following morning.
To begin your grocery shopping plan, the first thing that you need are the store fliers and ads to find coupons and in-store sales. Make sure that you apply for any savings card offered by your local grocery store as sometimes sales are only valid with such cards.
Look through the flyer and pick out the best savings opportunities on main dish items such as chicken, beef, pasta or fish that are on sale. Once you know what the core of your meal will consist of, you can continue to go through the flyer to identify discounted prices on side dishes that your family enjoys. Don't forget to search for savings on other needed items such as snacks and paper products.
Once you have your list established, it is time to start coupon matching and finding coupons online. Coupon matching is the process of finding manufacturer's coupons that can be used at the same time as a store coupon or with an in-store sale for added savings. While there are some online services that clip coupons and match coupons for a fee, you can do a modified version of this matching on your own and use the money you save to purchase more groceries.
Log onto websites such as Coupons.com, SmartSource.com and RedPlum.com and see if there are any coupons that match the items on your shopping list. You may even find some additional coupons on an item that you want to stock up on.
If you can find a menu item that you need for your week's meals that is on-sale in the store and you have a store coupon and/or a manufacturer's coupon, you could end up getting the item for less than a dollar or even free. In some cases, the store may end up owing you a couple of cents on the item.
Dining Deals
Just because you are on a budget doesn't mean that dining out is impossible, but be smart about eating out. Don't just pop into any restaurant at your heart's desire. Join the website mailing lists for some of your favorite chain venues because these e-mail lists will usually generate coupons for items like free desserts and appetizers. You may even get a coupon for a free meal during the month of your birthday.
There are many social media websites that offer discount promotions for great dining deals. When using these types of sites, you may have to pay $10 for a $25 voucher for a meal. One stipulation of some of these deals is they must be used within a certain time frame, so plan your outings carefully. Do not waste money by letting those vouchers expire.
When ordering take out, don't forget to check the side of the menu for discount deals. Due to the changed economy, more and more restaurants are including coupons on the menu or offering coupons and discounts. There may be certain nights of the week where you get an entire second large pizza for free. This can be a money-saving for a large family as can specials where children eat for free or at a discounted rate with the purchase of an adult entree.
Do you ever have teenagers knocking on your door around a certain time of year selling coupon books? If you enjoy eating out a lot, don't be so quick to turn them down. Those coupon books can easily pay for themselves in only one or two restaurant visits.
Other Savings Tips
Another way to save a substantial sum of money when it comes to frugal meal planning is to shop at multiple stores. Buying your meat at a store which is having a great sale on meat product but buying your vegetables at another store which is having a huge sale on produce can help you to make better meals for less money.
While this option may not work everyone as it is very time consuming, it can be an effective way to save money on food. If you have a friend who is also trying to save money on groceries, you can team up and each go to a different store and then swap items.
If you live near local produce or farmer's markets, consider buying your fruit and vegetables there. Many of these venues sell produce for less than the average grocery store. These markets typically sell the fruit in large bags, which can be helpful to big households.
Utilize happy hour specials to find deals on dining out that do not require a coupon. Analyze the kinds of promotions local bars, grills and eateries feature. For instance, some may offer discount tacos on Tuesdays for around $2 each, while others may sell $3 burgers every Wednesday.
Please be sure to check out the other tips and strategies in Bright Hub's collection of personal and household budgeting guides.
Resources:
Family Fun Blog: Frugal Meal Planning; https://www.frugalfamilyfunblog.com/2009/01/frugal-meal-planning-101.html
Oprah: How to Save On Groceries, https://www.oprah.com/money/How-to-Save-Money-on-Groceries
Saving Advice: 10 Ways to Save More While Eating Out, https://www.savingadvice.com/articles/2008/02/20/102033_10-ways-to-save-money-when-eating-out.html
Image Credit