Avoiding Credit Card Scams and Fraud by Expanding Your Knowlege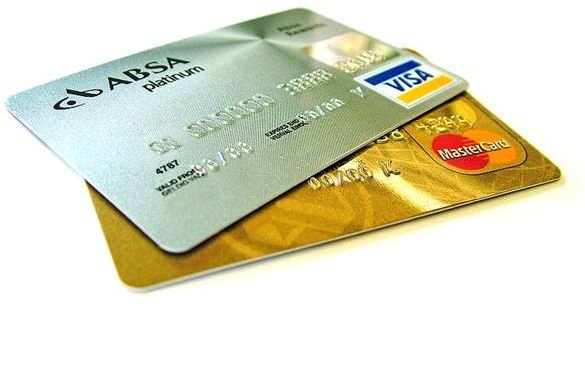 Avoiding Credit Card Scams
The risk of falling victim to online scams is growing every day. Consumers usually only find out that they have become a victim - and a statistic - when their account statement reveals someone has been living it up on the Mexican Riviera for the past two weeks at their expense, or that someone just bought 50 crates of knock-off Chinese cell phones and shipped them to the darkest corner of Africa with all the expenses billed to their credit card. Outlandish? Hardly; scammers have even been able to purchase homes and flip them using another person's credit.
Credit card fraud resulting from criminal spamming, scamming and phishing activities costs consumers and businesses because it lowers productivity, increases administrative costs and paperwork, and decreases consumer confidence. According to the article "Spam Statistics and Facts," research by the Radicati Research Group, Inc. revealed that "spam costs businesses $20.5 billion annually in decreased productivity as well as in technical expenses." 1
The methods for pilfering out private information get more clever and insidious all the time. Protecting yourself from credit card scams and fraud is a simple matter of knowing what threats are out there and using that knowledge to avoid being targeted as a victim.
The low-tech methods of obtaining data to commit credit card fraud are still the most common and the major percentage of all credit card fraud still occurs when the cardholder loses the card, which is then found by a person of dubious ethical standards who enjoys a day at the mall shopping and charging the purchases to the stolen credit card.
However, criminals specializing in credit card fraud prefer not to just wait around for your unlucky day. For example, an unwary individual may end up with a bill for a lifetime supply of pet-food merely by being the victim of ''shoulder surfing''. In this method, all a crook needs is sharp eyesight and to be within visual range of someone entering their data on a computer or phone. Avoiding this method is a simple matter of avoiding paying bills or making purchases with a credit card in a public area.
Another method of obtaining personal data, which is called ''dumpster diving'', consists of the fraudster sorting through your trash to find receipts, statements - or the holy grail of these thieves - a pre-approved credit card that he or she can then activate in your name. If this happens, he or she could be driving around in their dream car at your expense while you spend endless hours on the phone trying to convince creditors that you did not make the purchase. In order to deprive these dumpster divers of their treasure, shred, scatter, burn or otherwise destroy data with your social or credit card numbers printed on them.
There is a whole new generation of credit card fraud and scams on the Internet with the most common being called phishing scams. A phishing scam is when the victim sees a pop up window on their computer screen or receives an email that appears to be from a legitimate company with which the victim does business.
Here's how this works: The fraudster infiltrates a spyware program into your computer to learn what companies you use and obtain your personal e-mail address. You then receive a pop-up message or an e-mail that says the time has come to update some information due to a ''systems upgrade'' or other serious sounding issue.
You are now at risk of becoming ''phishbait'' if you dutifully follow the link, update the information, and hand the crook a treasure chest on a silver platter. If you are lucky, the scammer will only go off on a brief shopping spree, but there are cases in which scammers have taken opened other credit accounts, bought cars, obtained mortgages, declared bankruptcy and even fled the country with large amounts of cash before the hapless victim realizes what has happened. It can take years of court battles and out-of-pocket legal fees to dig out from under such a crushing financial catastrophe so the best defense is prevention.
Tips to Avoid Credit Scams and Fraud
Bear in mind that legitimate companies never ask individuals for a complete set of information - they should already have this in their files - so any email or pop-up message inviting you to volunteer such information should be deleted immediately. In the past, the fake sites used in phishing scams were riddled with graphic and grammatical errors, which made them easy to spot and avoid.
However, this is no longer the case thanks to spell check and free online website building tools. The best way to handle a suspicious message (if you do business with the company which allegedly sent the message) is to call the company and ask if the message was truly sent from them or not.
Other examples of phishing scams include alleged ''lottery winnings'' and ''free vacations'' that require credit card information to ''verify'' your identity. Legitimate travel companies do not require this type of information, and lotteries never award a prize to someone who didn't buy a ticket, so avoiding these is a simple matter of using common sense.
To avoid falling for most common phishing scams, the Federal Trade Commission gives the following recommendations:
Do not respond to the types of e-mail or pop-ups mentioned above.
Keep your virus protection software up-to-date.
Do not ever transmit personal or financial information in via e-mail.
When entering sensitive data on a website with which you have initiate the transaction, verify that the "http" in the address bar changes to "https" and the padlock icon appears in your browser window indicating that the site is secure.
Analyze credit card statements carefully and report any charges that look suspicious.
Maintain an active firewall on your computer.
Do not open any email attachments in unsolicited emails
Most phishing scams occur online, but scammers do use other methods to obtain information. One common scam is the unsolicited ''Microsoft tech support call''. The caller poses as a Microsoft tech support calling in response to an error message sent out by your computer. The victim obediently follows the tech's instructions, which installs a set of extremely malicious software that gives them access to your entire hard drive. This allows them to track all your web browsing or even log your keystrokes, which is how they get your credit card numbers. Avoiding this scam is a simple matter of knowing that your computer is not in constant contact with the Microsoft super mainframe computer and that Microsoft never makes unsolicited calls.
Armed with this knowledge, you should be able to fend off the most common types of credit card scams and fraud. To stay updated, check regularly with sites such as scambusters.org and the U.S. Department of Justice.
References
1 - Author unknown, "Spam Statistics and Facts," Spam Laws, https://www.spamlaws.com/spam-stats.html
Author unknown, "What are Identity Theft and Identity Fraud?", U.S. Department of Justice, https://www.justice.gov/criminal/fraud/websites/idtheft.html
Spambusters.org, https://www.scambusters.org/
Image Credits
Wikimedia Commons - Lotus Head - under GNU Free Documentation license