How Does Withholding Payment on Credit Card Disputes Work?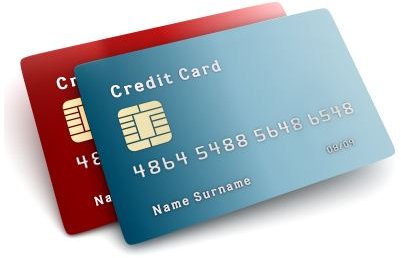 Consumer Credit Card Rights
Imagine opening up a credit card bill and finding charges for items that you returned. While your first thought may be that you were a victim of identity theft, this is not always the case, mistakes sometimes happen. When a credit card holder purchases an item that turns out to be defective and returns it, credits back to their accounts may take more than one billing cycle to be reflected on a statement. Consumer protections are offered under the Fair Credit Billing Act.
Most credit cards offer some form of a guarantee to consumers who are using their card for specific products or services. Although the first step is contacting the vendor in these cases, this may not result in a satisfactory resolution. In this case, consumers who are protected by their credit card companies may have to dispute a charge. When this occurs, consumer needs to know the proper procedures for withholding payment on credit card disputes to make sure they are not viewed as a negative by the credit card company. Credit card companies sometimes overlook chargebacks and other disputed amounts in error. This is when the consumer needs to understand their rights.
Withholding payments on disputed amunts will cause late fees, additional interest and issues with credit if they are not handled properly. Understanding how to use the rules that apply to credit card payments is crucial if you intend to dispute any amounts on a statement.
How To Successfully Place a Dispute
Some consumers are under the impression that it is appropriate to simply not pay a credit card bill if there is an ongoing dispute about a charge. However, this approach will have a negative impact on credit ratings with little opportunity for correction. For charges to credit cards to be successfully disputed the following process is recommended:
A) Gather the Appropriate Documents - Consumers who have returned products or have issues with a product should gather the appropriate documents that will be required to file a dispute. This includes the original sales documents as well as return reciepts (in the event the item was returned). For items that are defective, consumers should provide the original sales receipts plus copies of letters sent to the retailer or manufacturer. Additionally, it is sensible to include a copy of the return policy of the store where the purchase was made and any warranty or guarantee information that is available
B) Write Approprite Cover Letter - Included with all of the backup documentation a consumer should include a statement that explains when the item was purchased, when they discovered faults in the product or when they returned the product. Make note in the cover letter of the proper dates including purchase date, return date and dates when the store or manufacturer were contacted;
C) Submit Copies to Appropriate Parties - Those that should receive copies of the documents for a dispute include the original vendor or manufacturer, the credit card company and the credit bureau. This helps the consumer by ensuring that everyone involved in the transaction receives the same information. Submitting the information to the credit bureau immediately also helps avoid the need to dispute inaccurate information at a later date.
What Consumers Need to Know:
One of the challenges of having an item under dispute is paying on the credit card while the dispute is being resolved. Consumers are required to continue paying the amounts that are due except for the items under dispute. Those who pay off their credit card bills on a monthly basis are entitled to withhold payments on disputed items, however, the balance of other purchases is still due.
Consumers cannot be charged late fees for items that are being disputed. In the event that one has paid off all outstanding balances and is withholding payment on credit card disputes, they cannot be charged additional late fees or interest charges. In addition, consumers should also be aware that credit card companies have thirty (30) days to respond to all disputed amounts.
Resources
Sources:
Federal Trade Commission: Fair Credit Billing Act
Image Credits