What Are Arbitration Claims by Credit Card Companies & Can You Win?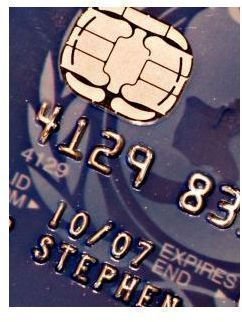 Understanding the Facts
First off, most credit cards come with a cardholder agreement which many of us never read and should! In almost all cardholder agreements if disputes occur by simply signing the back of and using the card, you are agreeing to settle the dispute via mediation or arbitration.
Arbitration claims by credit card companies are becoming more commonplace to recover owed debt or where the cardholder feels no debt is owed and wants to dispute the claim. The largest arbitration firm handling cases such as these in the United States is the National Arbitration Forum (NAF).
Cardholder, collection agencies and credit card companies can initiate the arbitration to settle disputes, but it doesn't come free and articles in USA Today and Credit Cards.com states the cardholder is often on the losing end of these binding arbitration cases.
In fact, USA Today reports that the Minnesota Attorney General has found the NAF to be involved in "deceptive practices in hiding its ties to the debt-collection and banking industry." What does this mean? Basically, some legal authorities are finding even if a cardholder utilizes the services of a credit card arbitrator, these mediation and arbitration companies are "in bed" with credit card issuers and banks offering credit cards, meaning you'll still pay for the arbitration but will most likely lose.
How the Process Works
Companies like the NAF are contacted by the credit card company, financial institution, collection agency or the cardholder to enter into either mediation or binding arbitration, or both.
Mediation – This process is not binding on either party and consists of both parties submitting documents to support their case and the assigned mediator works with both sides to come to an agreement. If an agreement can be reached, a formal settlement statement is signed by both parties.
Binding Arbitration – If the mediation process doesn't work, the binding arbitration process begins and the arbitrator is more of a judge who listens to both sides, receives testimony and supporting documents and makes a final decision on who is at fault—and it's binding meaning if you, as the cardholder lose, you can't do it all over again. What the judge says you owe is what you owe, end of story.
Fees – Credit card arbitration companies like NAF offer fee schedules and if you do win, binding arbitration fees may be paid by the other party or you both agree at the beginning to split the fees of the mediator or arbitrator. Beyond that, NAF lists fees on their website that are over and above the mediation and arbitration fees such as administrative fees, commencement fees, filing fees, and participatory session fee. These can range from the hundreds to thousands depending on the amount of money in dispute and no arbitration company will take on your case without full payment of these fees in advance.
Once upfront fees are received by both parties, either mediation or arbitration begins. What's disappointing from the findings of the Minnesota Attorney General is cardholders win only 0.2 percent of the time and are relieved of the credit card debt.
Tips for the Battle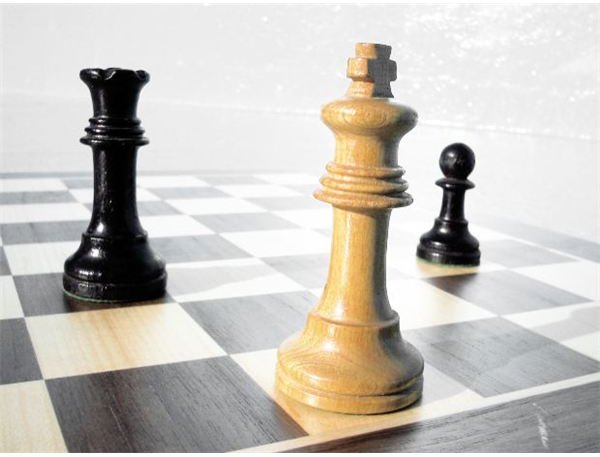 There are some things you can do if you determine arbitration claims by credit card companies, meaning the arbitration or mediation process is right for you:
Read Your Cardholder Agreement - Read your cardholder agreement to see what you options are—some may state binding arbitration is your only choice. Look for specifics in the agreement such as who can choose the arbiter or if both parties must agree on the arbiter. If you've lost your cardholder agreement, contact your credit card company and get a copy; often these can be found online if you have an online account.
Research Arbiters – There are more companies than just the NAF, so do some research on companies regarding fee structures, knowledge and experience of the arbiters and percent of cases won by the cardholder—you may have to get an attorney to help determine this last factor.
Mediation – If you can go through mediation first, do so. Make sure you have every single receipt or credit purchase in dispute before mediation along with any other documents you feel can help sway the mediation in your favor. While an attorney isn't needed, it's often a good idea.
Arbitration – If mediation doesn't work and binding arbitration ensues, you may need an attorney here who is knowledgeable about binding arbitration. Why? In binding arbitration although it's not a court atmosphere, the process is much the same. Both parties present their sides, testimony, supporting documents and a wrap up statement to the arbiter (judge). The arbiter will only consider documents presented prior to the binding arbitration, not on the actual day of arbitration so here is where an attorney can help you get all your ducks in a row and submit everything to the arbiter on time. Any documents or testimony from witnesses not disclosed before the arbitration process starts will not be considered by the arbiter. All arbitration procedures allow you time prior to the day of arbitration to submit all the documents, witnesses, and case statements well in advance. Don't wait until the last minute to gather your items together or you'll surely lose.
Ask for Documentation – You or your attorney can best battle and win in binding arbitration if you make the credit card companies produce signed agreements, receipts or other items they claim they have in their possession making you responsible for the debt. An attorney can request these in advance.
Final Thoughts
Credit card laws may have changed of late to help the consumer; however, there are always ways around these new rules and binding arbitration is such one way not so advantageous to the cardholder. If you think about it, credit card companies and banks have been around a long time and have thought in advance what should be contained within a cardholder agreement so it's important to read what you agree to before using the credit card.
Some credit card companies, mostly those issued by local banks or credit unions may skip these arbitration clauses, so research cards before you choose one.
If you have no other avenue and hire an arbitration company or receive a letter telling you the mediation or arbitration process will begin, don't ignore these letters. If you feel you can't handle the process on your own, because so many legal authorities are not convinced these arbiters are the best solution, hire an attorney.
The information provided here doesn't mean you will win any arbitration claims by credit card companies, but it will give you a better chance of a successful outcome.
References
Chu, Kathy (May 2011) USA Today – Minnesota Lawsuit Claims Credit Card Arbitration Firm has Ties to industry - https://www.usatoday.com/money/perfi/credit/2009-07-14-credit-card-arbitration-firm-lawsuit_N.htm
Crane, Amy (April 2008) Credit Cards.com – 6 Tips for Dealing with Binding Credit Card Arbitration - https://www.creditcards.com/credit-card-news/credit-card-binding-arbitration-tips-1282.php
National Arbitration Forum - https://www.adrforum.com/
Image Credits:
Credit Card - stelogic/sxc.hu
Chess - MorgueFile/nacu