Student Loan Payoff Negotiation: What Are Your Best Options?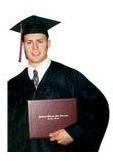 Information Gathering
Many situations in life can alter one's ability to pay a student loan. Some of these situations include unemployment, medical issues, or other factors that contribute to the postponement of a student loan repayment.
Start a student loan payoff negotiation by gathering the most current information about balances: The principal of the original loan, the interest that has been added, and any penalties from collection agencies. It is beneficial to have the entire student loan history including any changes in the ownership of the loan because many banks buy and sell loans, and the loan can have many owners during its life. Analyze the documents and make note of any extra fees added to the loan. Catch mistakes before the negotiation begins as this could make a great difference in negotiating successfully.
Bargaining Chips
When you are negotiating with a creditor to drop the interest, balance, or payment amount of a student loan, it is important to know what bargaining chips you hold. If your loan is in good standing and you have a lump sum amount of cash that can be paid towards the loan, you are in a good position to ask for a reduction in all or part of the interest.
Consider the amount of money that can be put towards the loan, and work to lower one or all three factors of the loan. The interest rate, the principal amount, and the payment can all be negotiated; however, lowering the principal is not usually considered except in rare occasions.
Authorized Negotiators
Many borrowers make the mistake of attempting negotiations with someone who is not authorized to make decisions on the loan. The first question to ask is if the person is authorized to make financial decisions on the loan amount owed. If they are not, ask to speak with someone who is authorized to make the decision.
If a collection agency is negotiating the loan repayment, chances are you will not receive the full benefit. If your student loan is not a private loan, the government probably backs it. Even if a loan is in default, negotiating some or all of the collection fees may be agreed upon.
Research both the loan organization and the agency with which the loan is guaranteed. There are databases online that have this information as well as contact information for the organization that is authorized to make decisions on the balance of your student loan. Government agencies may offer special loan repayment programs.
Loan Forgiveness
In certain circumstances, student loans may be forgiven and the borrower is not responsible for repayment. They are wiped clean from the borrower's debt. Certain public service jobs such military service, public safety, law enforcement, and full-time health care practitioners can be eligible for loan forgiveness programs.
Other loan payments are offered for those who enlist in the military and receive money towards college education tuition. These are the Montgomery GI Bill or Post 9/11 GI Bill and are available for those approved when enlisting in the military or those who are eligible under the active duty requirements. There are loan forgiveness programs offered by specific teacher's federations in eligible states or for those who joined the Peace Corps.
Alternative Options
If you have exhausted all efforts to negotiate the payoff balance of your student loan and can't reach an agreement, there are other alternatives. Some of these include consolidation plans to lower monthly payments, income based repayment plans, and extended repayment plans.
Income based and extended repayment plans are typically used with government-backed student loan programs. Keep in mind that government-backed student loans remain the borrower's liability. If the loan is not repaid, it can severely damage your credit and a judgment can be sought.
Tax levies and liens can be placed on any property if the loan is not repaid. The student loan default mark does not expire from a credit report in the normal 7 to 10 years like other types of debt; it remains indefinitely or until the loan is satisfied. If collection agencies fail to abide by the Fair Debt Collection Act, the US Department of Education has a complaint and default resolution center that can be an asset when working on repayment options.
References
Source: Student Loan Borrower's Assistance, https://www.studentloanborrowerassistance.org/collections/collection-agencies/
Image Credit: https://www.sxc.hu/profile/windchime