Family Budgeting 101: How Do I Calculate the Cost of Daycare?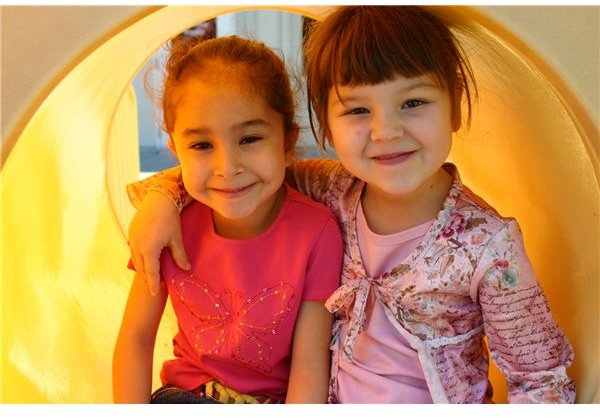 Types of Daycare
Choosing the right childcare that suits your family situation can be a very important decision to make. This decision will affect your family's financial health as well as your child's daycare experience. There are two main types of daycares to choose from. There are in home daycares and daycare centers. In home daycares tend to be a little less expensive than daycare centers in most areas, but it is important to verify the credentials, qualifications, and experience of the in home daycare provider. In home daycare providers typically offer a little more personal attention and the atmosphere is in someone's home, so there is generally a sense of comfort to this type of daycare. Create a daycare checklist of factors that are important to your family.
Daycare centers typically have more funding than an in home daycare so they usually offer more room in terms of space for the children to explore. Daycare centers are companies that must adhere to the state's childcare regulations, and these types of daycares are generally watched more carefully by the regulators. Daycare facilities typically have a larger child to teacher ratio, but they also tend to have more activities available for the children to engage in. There is structured play centers as well as educational opportunities at most daycare centers.
Regardless of which daycare center suits your family and your children, it is important to be aware of your state's regulations for daycare providers, and check to be sure that any prospective daycare is following these regulations.
Calculating the Cost of Daycare
The annual cost of daycare varies by location. For instance, a 2010 survey by The National Association of Childcare Resources and Referral Agencies reported that the average annual cost of full time center daycare for infants in California was $11,276, but the average cost for the same full time center day care for infants in Mississippi was only $4,620. The best way to answer the question, How do you calculate the cost of daycare?, would be to contact several local daycare facilities or in home child care centers, and ask them how much they charge. If they charge an hourly rate, you would need to multiply the hourly rate by the hours you would need your child in daycare per month. If you work a standard 40 hour work week, you would need to factor in travel time to and from work to come up with the amount of time your child would require daycare. If the facility charges a monthly rate, you would need to find out the hours the facility is available for childcare. Some facilities may give a discount for half day care versus full day care.
Cost vs. Income Ratio
It is important to analyze the cost of daycare verses the income that is received. If a family has multiple children that require daycare, it is wise to analyze the amount the family would gain by the second parent working after the cost of daycare is deducted. If the cost of daycare absorbs much of the income gained, then daycare would not make sense for some people unless they were able to take advantage of discounts or tax deductions on daycare through an employers work . For most two income families, daycare will be a large portion of their monthly expense. For some families this can be around 50% of the second parent's income. Weighing in the factor of loosing that precious parenting time with your child affects each person differently. Many times a parent makes the choice to stay at home with their children rather than work based purely on emotional reasons.
Families With Multiple Children
Families that have multiple children to budget daycare costs for can typically get a discount if the children are in the same daycare facility. It is important to ask about all of the discounts available, including discounts for multiple children in a family. If the daycare offers a 20% discount for each sibling in the family, the total daycare cost can be calculated by multiplying the monthly cost of the first child by 20%. This amount will be the discount that when subtracted from the monthly tuition will give the amount for each additional sibling. Add the first child's tuition to the discounted tuition for each sibling and you will have your total monthly daycare cost.
Maintaining Two Income Families
Some families choose to spend the majority of their second income on daycare. Many times they make this choice because the opportunity cost of loosing career traction is too high. For a person to take a long leave from the workforce to care for their children, they risk having a hard time regaining employment when they are ready to return to work. It is important to consider the costs outside the income lost such as medical and dental benefits and retirement income lost. When these factors weigh in, the choice of staying in the workforce makes sense to some families. It is important to carefully consider the type of daycare that will be used, the cost of daycare and the cost of leaving the workplace for an extended period. After all of these factors have been carefully considered, an educated decision can be made.
Please be sure to check out the other tips and strategies in Bright Hub's collection of personal and household budgeting guides.
References
Bell, Amy. "Staying Home Vs. Daycare: A Financial Conundrum, https://financialedge.investopedia.com/financial-edge/1209/Staying-Home-Vs.-Daycare-A-Financial-Conundrum.aspx
The National Association of Childcare Resources and Referral Agencies
Image Credit: https://www.sxc.hu/profile/anissat