What are Some Current Tax Amnesty Programs in 2011, and Who Needs Tax Amnesty Help?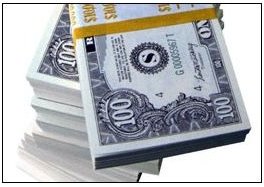 There are many delinquent taxpayers in the world who are looking at some less than comfortable penalties for various reasons. Some of them may have misstated items on there tax returns, some items might be left out altogether, maybe an offer in compromise wasn't accepted, or a plain failure to file a tax return could be causing a problem. If a taxpayer is in one of these situations and doesn't know much about tax amnesty programs he probably needs some tax amnesty help. Tax amnesty programs offered by federal and state governments give these people a chance to settle their debt once and for all.
A tax evasion amnesty is an opportunity for tax debt relief offerred by a government to delinquent taxpayers or tax evaders, usually for a limited time period. Relief can be in the form of reduced penalties, forgiveness of all or part of the debt, or refraining from the pursuit of possible criminal prosecution.
When a government wants to increase their revenues and give taxpayers the chance to pay the taxes they owe they can initiate a tax amnesty program. The benefit to taxpayers is that they can have penalties reduced or waived altogether. Qualification with states may depend on the taxpayer paying the entire tax debt including interest within a limited timeframe that is usually one to three months. If these qualifications aren't met it could mean stiffer penalties afterward.
Another type of program that governments can turn to for similar results is a voluntary disclosure program. This allows taxpayers to pay their back taxes without being contacted by the tax collecting authority. They don't qualify If they've already been notified to pay their tax bill.
Programs in 2011
Some current tax amnesty or voluntary disclosure programs that are in effect in 2011 are:
Michigan - a tax amnesty program from May 15, 2011 to June 30, 2011. Its purpose is to recover past due taxes from individuals and businesses who owed them on or before December 31, 2009. All civil and criminal penalties are to be waived and there are no penalties for nonparticipation.
Washington - a tax amnesty program for registered and unregistered businesses began on February 1, 2011 and ended on April 18, 2011. All interest and penalties were waived. Taxes qualified if they were owed before February 1, 2011 but not if an individual filed and paid taxes before November 25, 2011.
The 2011 Offshore Special Voluntary Disclosure Initiative (OSVDI) - a six month voluntary disclosure initiative that runs from February, 2011 to August 31, 2011. This program is for people with financial accounts in foreign banks who haven't disclosed their activity to the IRS. It gives them a chance to resolve their federal income tax issues with no further headaches and anxiety about possible criminal penalties.
Get Help Applying for It?
Income tax laws and programs can be pretty overwhelming and many people definitely need help navigating through them. Most states and the IRS give taxpayers notice of their tax relief programs and have websites for the treasury departments that usually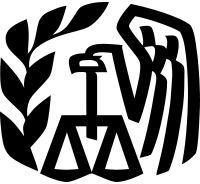 handle taxation (look at the links in the previous section). Finding tax amnesty help on these sites is fairly easy and the taxpayer is pretty much shown each step to apply for their program with addresses, phone numbers, and FAX numbers.
Help with applying to the IRS voluntary disclosure or amnesty programs can be found in a number of other ways. IRS offices are located throughout major cities in every state. Help with tax returns can be found by just walking into one and asking for it or by a phone call. This is the most likely place to find tax amnesty help and is free. Another office usually located in the same building is the Taxpayer Advocate Service . This is an independent organization in the IRS and the people there can be very helpful with issues in the IRS system and questions about federal income tax laws. A representative is assigned to a taxpayer and helps him through every step of resolving a problem.
Aside from the free services, an attorney who deals in tax matters, a good certified public accountant (C.P.A.) or an enrolled agent might be the best choices for help if you want to pay out some cash. All of these tax professionals have to pass examinations and keep their licenses current to stay practicing before the IRS. An attorney might actually be helpful in other matters related to a tax case.
Setting things right
Tax amnesty programs and voluntary disclosure programs can be excellent opportunities for delinquent taxpayers to set things right with their state or the IRS when other channels have been discouraging. These have usually offered a break in penalties and neither of them reduce the amount of tax due. They are also a good source of revenue for the taxing authority which they might not have easily acquired or not collected at all. Although fears have been expressed that offerring these programs often might open the door to dubious tax planning strategies, at this time they could be considered a win-win situation; the taxpayer gets tax relief and the government gets revenue that was previously unavailable.
Sources:
Department of Revenue, Washington State / https://dor.wa.gov/Content/DoingBusiness/RegisterMyBusiness/amnesty.aspx
Department of the Treasury, State of Michigan / https://www.michigan.gov/taxes/0,1607,7-238-57091—,00.html
Internal Revenue Service:
"Second Special Voluntary Disclosure Initiative Opens; Those Hiding Assets Offshore Face Aug. 31 deadline," IR-2011-14, Internal Revenue Service, Feb. 8, 2011.
"2011 Offshore Voluntary Disclosure Initiative," Internal Revenue Service, 2011.
"2011 Offshore Voluntary Disclosure Initiative Frequently Asked Questions and Answers," FAQ Updates, Internal Revenue Service,2011. https://www.irs.gov/businesses/international/article/0,,id=235699,00.html
Johnson, Stacy, "Taxes 2011 - 9 Tips to Find a Tax Pro: But Do You Really Need One?", Money Talks News, 2011.
BusinessDictionary.com, "tax evasion amnesty", defintion. https://www.businessdictionary.com/definition/tax-evasion-amnesty.html
Nolte, David, CPA, MBA, CMA and ASA, "Taxpayers with Unreported UBS Foreign Accounts should Accept IRS Amnesty Deal," Fulcrum Inquiry, HG Experts.com, 2010.