Saving for That Summer Trip for Your Family? How Much Does it Cost to go to Disney World for a Week?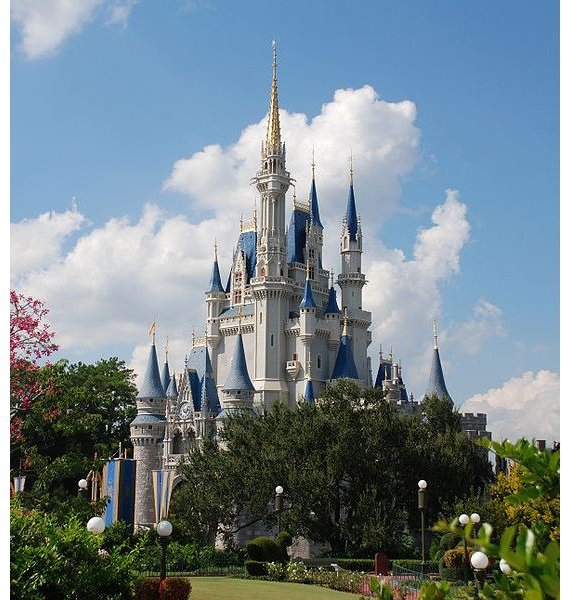 Hop in, We're Going for a Ride
Gone are the days when you can pile your spouse and children into the car and head out on a family trip. Now, because of work schedules, the need to purchase tickets and make reservations ahead of time, and the economy, it is more important than ever to carefully plan out family trips. Not only does planning help you to get the days off you need for your trip, but it also helps you to save money on travel in the long-run.
At some point, when you ask a child about where he or she wants to go this summer, you will get the response, "Disney World, Dad (or Mom)!" Before you pass out imagining how much such a trip will cost for a week, you need to carefully consider the options. You don't have to stay in the Disney World hotels, nor do you have to eat park food every day. If you live in an adjacent state, you might want to consider driving rather than flying.
While it can be expensive to go to the Magical Kingdom, there are ways to save money which are not potentially more trouble than they're worth. For example, sometimes it's suggested that to save money one should listen to a presentation on timeshares - however, this is not a great suggestion. Not only do you have to endure the presentation and hard sell, but also, you may find that you do not get any free benefits unless you financially qualify (and if they run a credit check, it could cause problems for your credit score).
Tickets to Get Into the Park
The first item of business, naturally, will be to take into account how much the tickets to the park will cost. You will need to decide on a few things: Will you want to also go to Animal Kingdom, Epcot Studios, Hollywood Studios, and the Magical Kingdom? If so, you will want a park-hopper ticket. Will you want to enjoy the water parks, the indoor theme park, ESPN's Wide World of Sport, or golf? Then, you will want to add on The Water Park Fun & More Option. If you are traveling from a distance, it is unlikely that you will want the "no expiration" option, though it could be a nice addition if there's a chance you may have to reschedule your trip.
For each adult, and child over ten years old, a seven-day ticket with no extras costs $247. For each child between the ages of three and nine, a seven-day no frills ticket costs $224. Adding either the park hopper or the water park option brings the cost up to $301 for an adult and $278 for a child. Adding both these options brings the price up to $355 for an adult and $322 for a child. If you want the added benefit of being able to reschedule your trip, things really start to add up. For the basic ticket, your price jumps $142.
For a family of four, assuming two adults and two children between three and nine years of age, the total cost for tickets for a seven-day stay would be:
Magical Kingdom Only: $942 / $1510 (no expiration)
Magical Kingdom + One Hopper Option $1158 / $1726 (no expiration)
Magical Kingdom + Both Hopper Options $1374 / $1942 (no expiration)
It is up to you whether you want to add on the added protection, however, keep in mind that should your trip be cancelled or rescheduled for any reason, you will not be able to use tickets purchased for a specific date.
Money saving tip 1: You can purchase your tickets close to the dates you will travel. For example, if you were planning on going on your trip on July 7th, then you could purchase your park tickets just before then. That way, you can hedge the danger of purchasing tickets for a specific date, having the trip cancelled for stormy weather or illness and save $600.
There is, of course, one caveat to this. If you're planning on going at a time where the park might sell out - for a special event, for spring break, from mid June through mid August, Thanksgiving weekend, or between Christmas and New Year's Day, you will want to buy your tickets ahead of time. If you're not time-bound, consider going during the off-season. Not only will you save money on transportation and hotel costs, but you will enjoy a less crowded park experience.
Money saving tip 2: Keep in mind it is unlikely, especially with younger children, that you will be able to see the whole park plus all the other parks in seven days. If you're looking to budget, or if you have young children who will tire easily or get over stimulated easily, consider purchasing tickets either for the magical kingdom only or with only one of the hopper options. This can save $200 - $350.
Please continue reading onto the next page to learn how to budget your transportation expenses.
Transportation
There are four options when it comes to vacationing at the park: You can drive, take a bus, take a train, or take a plane. Before making any plans, it's important to take into account the significance and potential cost of each choice.
Driving - If you drive to the park, you will need to figure in the following costs. Will you be using your own vehicle or will you rent a vehicle? If you own your vehicle, make sure you have maintenance performed on it before any significant journey. You will need to figure this cost into your budget. Also, if you're taking alternative means of transportation, will you rent a car once there? If you drive, you will also need gas. At the time this article was written, gas was over $4 a gallon in many regions. To find out the budget for gas:

Learn what your car gets in terms of miles per gallon. A 2006 Ford Taurus gets an average of 22 miles per gallon. If your car has a low MPG rate, it might save you money to rent a fuel-efficient car for the trip.
Calculate the miles you will need to travel. Travel from Atlanta, Georgia to Disney World covers 449 miles.
Add 10% to that number. This will account for getting lost, pit stops, and breaks for food and stretching your legs - 45 miles.
Divide the total number of miles estimated (494) by the miles per gallon of your car (22) - Our example car will use about 23 gallons of gas. Round this number up to the nearest number ending in 0 or 5 - again to account for changes that you cannot foresee.
Multiply that number (25) by the price per gallon for gas. When budgeting, I suggest you use the higher number to account for the possibility of rising gas prices. It's okay if you budget more for your trip, but budgeting less, can be disastrous to your financial health. Also, while you may be familiar with gas prices in your city, they may be higher or lower in another city. Gas would be approximately $100 for each leg of the trip, and $200 altogether.

Bus - Greyhound has some decent rates, especially if you purchase your ticket ahead of time, and you have the time, you might be able to save money. Greyhound tickets from Atlanta to Orlando for a family of four cost $413 when purchased in advance.

Train - The train is an expensive option, but it can be a nice touch. If you're traveling by train from Atlanta to Orlando, it would cost a family of four $715. On the other hand, if you would like a very scenic trip, it may be worth the price.

Plane - When coming from a great distance, the plane is definitely the most time-effective option. A flight from Atlanta to Orlando will cost around $950 (depending on airfares then), but will only take an hour and a half.
Money Saving Tip 3 - Purchase your transportation arrangements as soon as you know you want to go and have the money to do so. The earlier you buy tickets, the more money you will save.
Money Saving Tip 4 - If you can find a hotel in close proximity to the park, you can save up to $450 on car rental fees and gas by forgoing a rental car. Alternatively, look into booking a hotel with a shuttle service that is close to restaurants and stores to avoid renting a car.
As with purchasing your tickets to the park ahead of time, you should be careful to weigh the benefits of purchasing tickets ahead of time with the likelihood of having your trip cancelled. Be aware that if you're flying during hurricane season, there is a greater likelihood of your trip being cancelled. Check the details carefully. With Grayhound, for example, you can save money if you purchase your tickets without the refund policy. Make sure you understand the details - you may want to contact your transportation options in advance to find out what the cancellation policies are. Be wary of purchasing travel arrangements that do not offer compensation in case of cancellations.
Please continue reading on page 3 to find out about hotel costs, and ultimately how much you should budget for your trip.
Hotel
If you can avoid staying in the park, you can save money. By searching a website like Travelocity or Hotels.com, you can find some great travel deals. Make sure you check out the ratings of the hotels to be sure they are safe. Many of the hotels feature complimentary shuttles. You can find deals for as low as $65 per night/per room. For a family of four sleeping in one standard room (kids in one bed, adults in the other) it would cost $455 for a week. If you needed two rooms, this price would be $910.
Money Saving Tip 5 - Keep in mind that you will be at the park a lot, so if you want to save a substantial amount of money, skimping on the accommodations will do it. Only use one hotel room, and avoid using the mini-bar.
Food
Food at Disney World gets expensive very fast, and it's one of the last items people take into account when traveling. By making sure your hotel has a continental or complimentary breakfast (many do) you can save money. Just make sure that you get down to breakfast on time so you do not miss out.
Consider the idea of purchasing fruit, snacks, peanut butter and jelly (or another non-perishable sandwich making item), and bread at a grocery store. If you can take a picnic lunch, and avoid eating in the park for snacks, you can save a substantial amount of money. For dinner each night, treat yourself to a reasonably priced restaurant. Depending upon the ages of your children, you may spend more or less, but plan to spend around $100 a day - $700 for the week. This is a liberal estimate, and takes into account that you may eat at a nicer place at night than during the day. If you take advantage of the continental breakfast and grocery store, you can reduce this cost by half to $350.
Souvenirs
While most parents say they won't purchase souvenirs on a family trip, many wind up eating those words. The easiest way to get around unexpected expenses is to either budget an amount per person for souvenirs or purchase one souviner per person. Also, no matter how fun it might seem, try to avoid purchasing portraits at the park. Include at least $200 in your budget for take-home trinkets, and take your own travel photographs.
So…How Much Does it Cost?
Finally, take into account the fact that you will need an emergency fund should something go wrong. I suggest making sure that you have $1000 saved in the event of an emergency. This will save you from having to put money on a credit card.
A trip for four to Disneyworld for a week would cost $5152 (not counting the emergency cushion you should have) if travel was done by plane from Atlanta, both hopper passes were purchased, the family planned to eat out each day, a rental car was procurred, two rooms were reserved, and the no-expiration option for the tickets was chosen.
However, forgoing bells and whistles, and carefully planning the trip beforehand can bring this cost down to $2447 (not counting the emergency fund) for a family of four if travel consisted of driving from Atlanta to Florida, only the Magical Kingdom pass were purchased, and all money-saving tips were followed.
References
Disney World https://disney.go.com/index
Travelocity https://www.travelocity.com
Amtrak https://www.amtrak.com
Grayhound https://www.grayhound.com
Hotels.com
Image courtesy of Wikimedia Commons