Charities Which Accept Automobile Donations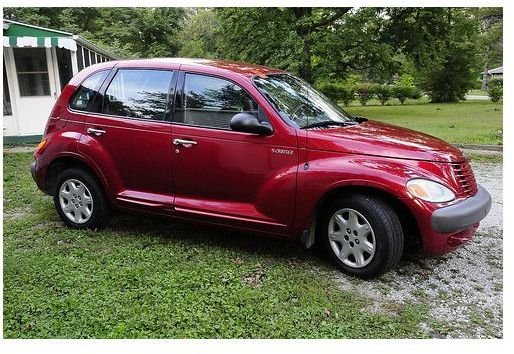 Many nonprofit organizations and charities will accept a tax deductible automobile donation to fund their activities, be it an RV, motorcycle, or car. Some will even accept a non-functioning vehicle and make special arrangements for it to be towed to their facilities, while others will insist that the automobile is in good working condition before they will consider taking it as a donation.
Once the vehicle is donated to the charity, it may be used in the regular operations of the charity; given to a needy person or sold to raise funds. It is important to note that some charities have special arrangements with car donation centers to handle the collections and disposal/sale of the automobile.
Therefore, it is important for you to ask if the charity uses a donation center and what percentage of the value of the vehicle it keeps for handling the transaction. In some cases, less than 50 percent of the donated amount goes to actual use in the charity, but it is not uncommon for up to 90 percent of the donation to be spent on the charity's overhead expenses – ideally the charity should handle the transaction itself so that more of the donation goes to the use for which it was intended.
Charities that Accept Automobile Donations
Here are some charities which accept automobile donations:
Red Cross – The Red Cross is a worldwide emergency response and humanitarian organization that assists victims of war, and natural disasters. The overall objective of the Red Cross is to prevent and relieve suffering.
Habitat for Humanity - A nonprofit, ecumenical ministry that builds affordable homes for those who can't afford to do so for themselves. Beneficiaries receive homes regardless of race or religion.
3ABN – A nonprofit organization that exists to spread the gospel and healthy living principles across the planet by television, radio and the Internet.
Volunteers of America – A service that is dedicated to helping people rebuild their lives and reach their full potential. This charity has a number of programs including housing and healthcare services that supports and empowers vulnerable groups such as at-risk youth, men and women returning from prison, homeless individuals, the frail elderly, persons with disabilities, and recovering addicts.
American Diabetes Association – This charity's mission is to fund research to prevent and cure diabetes as well as improve the lives of all people affected by diabetes.
American Heart Association Car Donation - A non-profit organization that fosters appropriate cardiac care in an effort to reduce disability and deaths that can result from cardiovascular disease and strokes.
Kidney Foundation – Dedicated to funding research and finding new treatments for kidney and urinary tract diseases. The organization also tries to find ways to improve the health and well being of individuals and families that are affected by kidney disease and seeks to increase the availability of organs for transplantation.
Conclusion
More than just finding charities which accept automobile donations, it is a good idea to find one that does not spend more than 25 percent of donations in overhead expenditures. Also, ensure that the charity has a 501 (c) (3) public charity status if you want your donation to be tax deductible.
References:
"Automobile Donation Programs," www.infoline.org
"Guide To Donating Your Car," www.charitynavigator.org
"Red Cross," www.redcross.org
"Volunteers of America," www.voa.org
"Kidney Foundation," www.kidney.org/about/
Image Credits:
"Charities which accept automobile donations," Valrie Everrett/Flickr