What are Widows Benefits? Social Security Information for You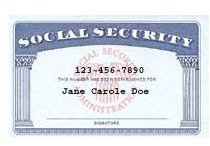 What are Widows Benefits? Social Security Information You Need to Know
Social security benefits are collected by a wide variety of people but the circumstances and eligibility vary depending on who they are. Women who are widows can collect social security benefits from their deceased husband, which are commonly called widow's benefits but are technically called survivor's benefits. Widowers are also eligible to collect benefits from their deceased wife. Social security can be collected even if the person claiming it did not earn any income themselves during their working years.
Eligibility Requirements
In order to collect widow's social security benefits, a woman or man must be at least 60 years old. The only exception to this rule is if the person is disabled, in which case they can begin to collect social security benefits at age 50 instead.
How Much Money Can a Widow or Widower Collect?
The amount of social security benefits that a person can collect varies based on a variety of factors, however there are a few determining rules. First, the longer you wait to apply for widow's social security benefits the greater the amount of money will be. In addition, if your spouse was receiving reduced benefits before death you will also receive reduced benefits as well. An example of this is if a husband or wife collected social security before the official retirement age of 62.
Special Eligibility for those with Children
Another exception to the age requirement is widowed women and men who have children currently living in the household. If they have a child under the age of 16, or if the child is older but disabled in any way, the person can receive the deceased spouse's social security benefits at any age.
Future Marriage Impacts Social Security Benefits
If a woman or man remarries after a spouse dies, it will affect the ability to begin collecting widow's social security benefits as well as continuation of any existing payments. According to the Social Security Administration (SSA), if a person remarries before reaching the age of 50 (if disabled) or 60, then they cannot collect benefits from a first spouse for as long as the marriage lasts. If the person's second spouse dies, they can compare the benefits for both deceased spouses and claim the one that provides the highest level of benefits.
If a person after begining to collect the deceased spouse's benefits then they will continue to collect them with no reduction in income. The SSA suggests however that women and men investigate whether applying for spousal benefits with the current spouse would earn more money. It's important to know that you cannot collect both spousal and widow's benefits from social security at the same time.
Anyone whose spouse has passed away should carefully evaluate the benefits that they can receive from widow's benefits social security, since they can be a vital part of a prosperous retirement plan.
References
Social Security Administration: https://www.ssa.gov/pubs/10127.html#15
Image Credits
Social Security Card: Via Wikimeida Commons Public Domain