How Can I Raise Money for Charity and Ensure Money for Major Disasters Gets to the Region: Updated with Relief Organizations Helping in the Southern United States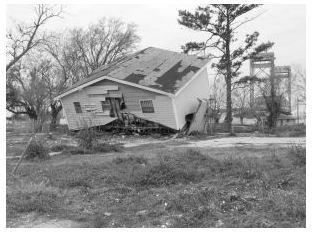 Organization is a Key Component of Disaster Relief Fundraising
With the advent of the devastation following the recent stream of severe weather in the southeast United States, you may want to know; how can I raise money and get it to those who need it?
It is important to recognize that while many charities mean well, not all charities are created equal. There are two prongs in making sure that money goes where it needs to: organizing the fundraiser, and ensuring the money gets where it needs to go. If you're looking to raise money for aid in the recent stream of severe weather and tornadoes, here are some things you need to know about.
In 2004, relief organizations worldwide provided more than $14 billion of relief money to those impacted by the Indian Ocean Tsunami. In 2005, $854 million was collected worldwide for those impacted by Hurricane Katrina. In 2010, when an earthquake devastated Haiti, $1.4 billion dollars was raised for disaster relief. All three of these global disaster events caused individuals worldwide to pour their money together to help a hurting country get back on its feet. The amount of money raised for disaster relief was staggering. However, it was also quite contentious as to whether or not individuals' hard work in raising the money went to those who needed assistance the most.
A key component in the ways to raise money for major disaster relief is organization. It cannot be stressed enough just how important it is to treat any fundraising endeavor in the same manner you would treat a business project. When your fundraising project is organized, then you will increase the likelihood the money you raise will get to those who need it.
Setting Up Your Disaster Relief Fundraising Project for a Charity
Before you ask a friend for a check, call your church to action, or ask people to run for charity, the very first thing you need to do is treat your disaster releif fundraiser the way a business treats a project. This is especially important when it comes to ensuring that your fundraiser is a success and to get the money where it needs to go. If you jump in without any organization, it is likely that your fundraiser will fall flat and your funds will be lost in the sea of well-meaning individuals who did not take the time to properly plan how they would help with disaster relief efforts. Before you can even determine which of the different ways to raise money for charitity for major disasters you want to participate with, you need to organize your efforts. By taking time in the beginning to do so, you will minimize heartache later on. You may even wish to find free project management software to help you organize your efforts.
Once you have resolved to treat your fundraiser to aid with major disaster relief as a project, you can set up the desired outcome for your fundraiser. How much money would you like to raise? For what cause would you like to raise the money? Why is this cause important to you? Once you have answered these questions in concrete terms, you will be ready to move on. Do not start planning your fundraising efforts before you have made specific goals - different goals will dictate different fundraising options.
There are seven steps involved with organizing a disaster relief fundraiser. These are:
Determining how to raise money for charity relief efforts that will help you meet your goals,
Researching organizations in line with your goals,
Planning the fundraising event,
Promoting the event,
Hosting the event,
Ensuring funds are delivered where they need to go, and
Following up.
Please continue reading on page 2 to find out how organizing your fundraiser properly can help you maximize the benefit delivered to those in need.
1. Determine Ways to Raise Money for Major Disaster Relief Efforts
The first step, once you have determined your goals, in hosting a successful major disaster relief effort for an event, like the severe weather in Tuscaloosa, Alabama and other places in the south, is to determine how to raise money for charity will work best for you and those you wish to recruit. There are many different methods for raising money, and some of them are more successful than others. In this step, you will plan what sorts of fundraising events you will host. Here is a brief rundown of some types of fundraising endeavors that have been used as great ways to raise money for major disaster relief.
Host a gala. A gala event is a great fundraising endeavor, though organizers will need to put a lot of effort (and resources) into the event to ensure success. However, when compared with other fundraising endeavors, galas raise a lot of money and the event lasts one night.

Donate proceeds of sales. If you run a business or if you create products, you can donate a portion of your proceeds to the disaster relief effort. This method of fundraising requires that you are able to get the products or services you wish to sell in the hands of those motivated to help.

Host a special dinner. While not as glamorous as the gala event, if you can keep your costs down, you can help to raise a significant amount of funds for the event. Like with the gala, you will need other people involved to help pull this off.

Host a rummage sale. Organize a rummage sale to help raise funds for the event. Enlist friends, coworkers, church members, etc. to donate items they no longer wish to hold on to. Donate the money earned through the sale.

Use Facebook Causes to raise money. Social networking is changing a lot about the way we do things. Tap into the power of social networking by setting up a Facebook cause to help keep interested parties informed and to ask for donations.

Don't be afraid to get creative. Take time to brainstorm different ways you can raise money for the relief efforts. Have you thought about organizing a 5K? When was the last time you saw a bake sale? Enlist other interested parties to brainstorm.
There are many different ways you can raise money for major disaster relief efforts. The important thing at this stage is to nail down what sort of method(s) you will use to raise funds. Treat each event as a separate project.
2. Research Organizations
There are many, many disaster relief organizations and charities available to choose from. Once you know how you will raise money to aid in major disaster relief efforts, you can then start planning where that money will go. This is when it is vital that you do your homework. There are many great, legitimate organizations which are open about what percentage of donations go to charity to aid in major disasters. This is where already knowing how you want your funds to help will come in handy. Here are a few organizations that aid in major disasters:
Doctors without Borders - This relief organization was created by doctors and journalists, and it strives to provide humanitarian relief for areas impacted by major disasters, war, and civic unrest. Doctors without Borders is an independent agency and is not affiliated with any political, religious, or military agency. This organization is still in the process of trying to get into the regions affected by the 2011 Japan earthquake and tsunami.

Care - While Care works mainly with eradicating poverty, this organization looks at the causes of poverty in affected areas and focuses upon assisting those affected by disaster to recover through providing much-needed emergency relief. Care also has programs that focus on protecting women and children who are often the victims of violence during times of strife and disaster.

Oxfam - Oxfam works with countries affected by disaster, offering much-needed emergency aid to these areas. In addition, Oxfam remains in disaster-affected areas to continue to help the region get back on its feet economically through working to alleviate problems associated with poverty.

Unicef - Unicef is an agency that focuses upon aiding children affected by disasters. It ensures children receive proper medical care, are protected from violence, and are educated.
There are many, many organizations out there which provide disaster aid relief. These four are perhaps the most reputable (Red Cross could be thought of as another organization worthy of your funds, but be aware that this organization has often been the subject of controversy). When you research organizations, search to see whether any complaints have been lodged against the organization in question about what percentage of donations go to charity. Some organizations may even provide you with different ways to raise money for major disasters. Don't forget to do this important background work. For a more complete list of organizations specifically working to aid Japan in its disaster relief, see the appendix at the end of this article.
Please continue reading on page 3 to find out how you can organize your fundraising event.
3. Planning the Event
Now that you have determined what ways to raise money for major disaster relief for tragic events, such as the 2011 severe weather in the southern United States, you will use, and you have selected your organization(s), you should take a moment to contact the organization you wish to fundraise for to find out 1) Whether they are accepting donations and what type is preferred and 2) To start planning how you will ensure the money raised will go to those in need.
Next, you will want to enlist others who would like to help to ensure the event goes off without a hitch if you haven't done so already. These team members will then help plan the event. Choose a date that is agreeable to all members and that gives you ample time to plan the event. Take any considerations in of requirements from the organization you have partnered with as to how the fundraising can occur. Sometimes there are restrictions on what you can do while fundraising. Sometimes organizations have a wishlist for supplies, other times, instead of supplies they want the money.
If you are also booking a venue, make sure you understand the requirements and restrictions for the venue. Oftentimes, churches and recreation centers will donate use of their facilities to you for a cause. If this is the case, there may be restrictions on the sorts fo food that can be served, food preparation, or alcohol. Plan to follow the rules to the letter.
Finally, when planning be sure you develop a system for who provides what funds, who was involved with the event, and more. This way, once the event is over, and you've executed your chosen way to raise funds for major disaster relief, you can be sure to send thank you notes to all who helped.
4. Promoting the Event
Once you begin planning the event, you can then begin putting together the promotion of the fundraiser. It's not enough to simply schedule the event. If you want to make money for your cause, you will also need to put effort into getting people to attend your event. There are many different ways to promote the event. You should definitely contact local media and you may even wish to create a press release for media coverage - especially if you are hosting a gala or a dinner. You may also wish to create fliers promoting the event and place them around town.
One arena for promoting your fundraiser you should definitely not overlook is social media. Many individuals are turning to social media as a way to find out what's going on in and around their town. Look into creating e-invites and event pages on Facebook. The more people who see your event, the more who are likely to come.
5. Hosting the Event
When the date of the fundraiser finally arrives, it is important that you stick to your plan. Unless it is a necessity, do not stray from the plan. For example, if you sold 120 tickets, but 130 people showed up, and the venue only holds 125, do not bend just to make extra money. Not only can you find yourself in trouble with the fire department if you're limited in size, but the event will not be as enjoyable to people.
Make sure to designate someone as a greeter at the event. This makes each guest feel special, and if your event involves an auction or pledge, then the guests will be more likely to donate to the charity if they are happy. Be sure to monitor the event and make sure it gets off without a hitch.
When collecting the money raised, be sure to take names and addresses. One way you can do this is by creating a guestbook; another way you can do it is through purchasing a receipt book so that attendees can also have a record of their charitable donations for disaster relief. Be sure someone trustworthy is in charge of tracking the money raised.
Finally, during the event, you'll want to remind individuals of your fundraising goals, where the money will be going, and how that money will be used to help the region impacted by the disaster to rebuild.
To learn how to ensure funds go where they need to and how to follow up after your event, please continue reading on page 4.
6. Making Sure the Funds Raised Get Where They Need to Go
As soon after the fundraising event has been held as possible, you need to ensure that the money you raised gets to the people who need help. One of the reasons many people avoid some of the ways to raise money for major disaster relief efforts is that they have lost faith in the ability of individuals to oversee proper disposal of funds, and cannot find accountability about what percentage of donations go to charity.
If you've been following the steps for the different ways to raise money for major disasters like the Japan earthquake and tsunami of 2011, then you will already be in contact with a representative from the organization(s) for whom you are fundraising. Send the raised money to the organization in care of the contact person. This way, the individual receiving the donation will already be familiar with your event and how the money was raised for charity. Be sure to get a receipt for the money donated both to insure it was not lost and for your own tax purposes.
7. Following Up
After your fundraiser, it is important to follow up - both with your charity organization and with those who helped to make your fundraising goals happen. Be sure you send out thank you cards and receipts to everyone participating in your fundraiser so that they know how they helped and they can have a record for taxes. Also, you may wish to include an update on the status on how the money has gone to help those living in the area impacted by disaster. This reassures those who contributed to your cause that their donations went to good use.
Make sure you follow up with your contact person at the organization to ensure the funds were received and that they are being put to good use. Also, you may wish to organize another fundraising venture with the organization for another region impacted by disaster or hardship.
A Final Note on Choosing Charitable Organizations
By law, all charitable organizations have to publicly provide their budget and tax documents. If you find an organization in your research process that does not provide such information willingly, think twice about working with them. The four organizations listed in this article are well-established organizations. The Red Cross is another organization that is well-established, but be sure you speak with a contact representative. This organization received criticism during past disaster events for not getting money to the places where help was most needed. Make sure you research the legitimacy of any organization, check to see when it was established, and follow up to ensure that it is, in fact, a non-profit organization registered according to state and federal governmental guidelines. Taking these steps will ensure that your money does not end up in some con-person's pockets after your noble efforts to raise funds for a good cause.
References:
Doctors without Borders www.doctorswithoutborders.org
Care www.care.org
Oxfam www.oxfam.org
Unicef www.unicef.org
Evite www.evite.com
Facebook www.facebook.com
Ronda Roberts Levine has organized and hosted fundraiser events for Phi Sigma Tau, academic departments, and religious organizations.
I__mage courtesy of sxc.hu/gallery/mauimaniac
Appendix A: Disaster Relief Organizations Working to Aid in the 2011 Japan Earthquake and Tsunami Event
Here is a list of organizations that you can choose to create a fundraising event for in order to raise money to assist in providing aid to those affected by the 2011 Japan earthquake and tsunami tragedy.
Appendix B: Disaster Relief Organizations Aiding in the Southeast United States Severe Weather Devastation
Here is a list of organizations to choose from to assist those who have had their lives devastated by a tornado in the April string of severe weather in the southeastern states.