How Much Does a Passport Cost? Find Out How to Get and Renew a USA Passport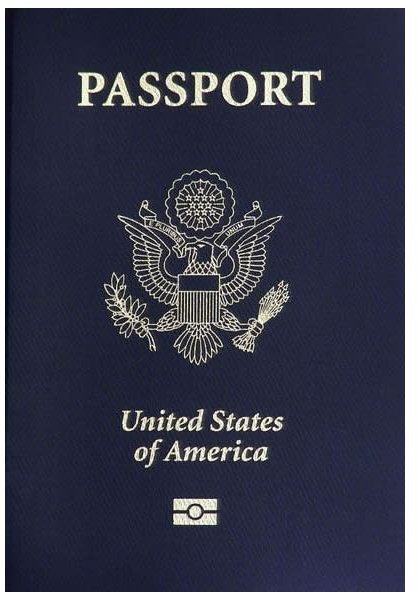 The Application Process
When you are applying for a passport, you will want to make sure that you have all of your paperwork in order so that you do not have any delays. If you are hoping to find out how much does a passport cost to get originally or renew, you are in the right spot. The first thing to do is get all of documentation organized. You are going to need the following:
Original Birth Certificate (This cannot be a copy.) If you don't have one, contact your state department of health to order one. They take about four weeks to arrive, and the cost is about $15.
DS-11 Passport Application - This can be picked up at your local post office. You can also print it out online by going here: https://www.state.gov/documents/organization/212239.pdf
Valid ID - This needs to be a photo identification card such as your drivers license.
Passport Photos - These pictures can be taken at Walgreens or Wal-Mart for a fee of around $8. You can also do them yourself at home by following these easy steps.
Cost for Your Passport
How much does a passport cost? There are a few different fees that you must pay. Here are all of the costs for your passport.
Passport Fees - $135 - You must pay these fees when you turn in your passport application.
Pictures - $8 or more depending on where you get the pictures taken, or if you do it yourself, they are free. Some post offices can do them for a fee of $15, but this service is not available at every location.
Birth Certificate - $15 - If you already have a copy, you will not need to pay this fee. You will get the birth certificate back after you get your passport, so there is no reason to get a second copy.
If you need your passport in a hurry, you can simply pay a fee to get it processed faster by using the Department of State's Expedited Passport Processing Service, and it costs $60.
You can spend as little as $135 or as much as $225, if you need it fast and have to buy everything.
Renewing Your Passport
How do I renew my passport? If you already have one, you just need to renew the old one. This is simple. You just fill out form DS-82, which you can pick up your local post office. You pay a fee of $110 for a passport renewal. You save $25 on a renewal because you do not have to pay the acceptance fee portion, which you must pay when getting a new one. You need to bring in all the same paperwork that was needed to get a new passport along with your current passport to get a renewal.
Sources
https://www.usps.com/passport/
https://www.state.gov/documents/organization/79955.pdf
Image credit: Wikimedia Commons/Robert Rexach, Public Domain