What Are the Standard IRS Car Use Rates in 2011 & Are There Any New Car Tax Credits?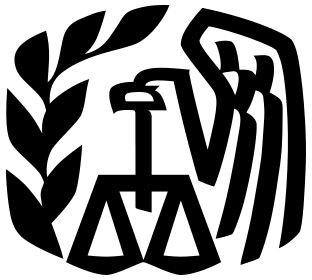 Standard Mileage Rates for 2011
In December of 2010, the IRS released the standard mileage rates for 2011, which encompasses the IRS car use rates for 2011 as far as mileage allowances. 2011 mileage allowances, if you use a vehicle for business purposes are:
51 cents per mile (only business purpose driven miles)
19 cents per mile (medical or moving purposes)
14 cents per mile (charitable organizations)
Some limits to these deductible mileage IRS car use rates for 2011 include circumstances where the annualized cost of a company's vehicle are used instead of the mileage allowances—meaning you can't do both. For more information on mileage allowances, read the Standard Mileage Rates publication on the IRS website.
Image Credit IRS Logo Public Domain Wikimedia Commons.
2011 New Car Tax Credits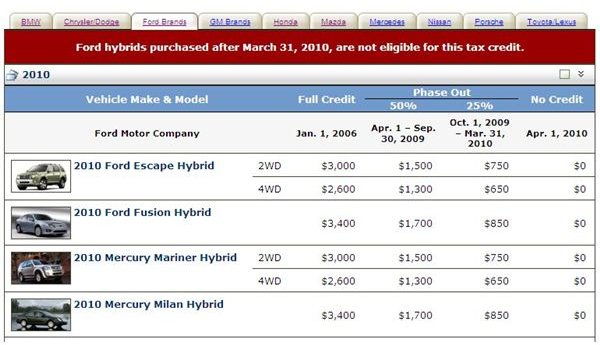 In past years, buying fuel efficient new vehicles including hybrids and electric cars meant tax credits—some up to $7,500. Unfortunately, this all stopped at the end of 2010, so if you purchased a fuel efficient green car in 2011 you're out of luck for a tax break when filing your annual IRS return next April. Tax credits for qualifying vehicles purchased before December 31, 2010 can still be utilized, however.
Fuel Economy.gov offers up a list of available tax credits for cars purchased prior to January 1, 2011, however, again there are some stipulations. If you go to the Fuel Economy website link above you'll find a chart that shows various auto manufacturers and the amount of any remaining tax credits available for new cars purchased in 2010. In the screenshot to the left (click to enlarge), there are still some tax credits available on Ford hybrid models purchased in 2010, however, a click on the General Motors tab shows all credits have been depleted.
The reason many of these hybrid tax credits are no longer available is because when they were first introduced as far back as 2005, production model phase-outs were attached, meaning once an automaker produced so many hybrid or electric vehicles at a set limit, a tax credit would no longer apply. So, if you bought a Ford Escape Hybrid in 2010 and its production limits were set at only 60,000 units and you purchase vehicle 60,001—your hybrid doesn't qualify for the credit. Any auto manufacturer authorized dealership can tell you the production date of a vehicle via the dealer's invoice.
Pete Danko of Earth Techling offered an article saying President Obama wants to skip the tax credits and think rebates instead. What this means is that at time of new car purchase, government rebates could be applied as a down payment, reducing the purchase price. A bill introduced by Democratic Senator Debbie Stabenow called the Charging America Forward Act is only at birth stages that would allow for such rebates.
While the rebate plan has not been approved as of yet, the National Auto Dealer Association (NADA) will most likely try to stop this program. Why? Remember Cash for Clunkers? Promised dollars to dealerships took up to a year to obtain, leaving dealers scrambling for cash. Here at Bright Hub, we'll keep an eye on this rebate bill for new fuel efficient cars and its progress in passing the House and Senate.
Screenshot courtesy of Fuel Economy.gov.
Wrapping it Up for 2011
As far as IRS car use rates for 2011, mileage deductions for vehicles used in a business, including taxi service companies are as stated above. If you're looking for any government or IRS car use tax credits for buying a hybrid or electric car in 2011—they're long gone, so you may want to pray the rebate bill is passed.
References
IRS - Standard Mileage Rates - https://www.irs.gov/newsroom/article/0,,id=232017,00.html
Hybrid Cars - https://www.hybridcars.com/federal-incentives.html
Peter Danko (2/2011) Electric Car Tax Credit May Become Rebate (Earth Techling) https://www.earthtechling.com/2011/02/electric-car-tax-credit-may-become-rebate/