International Travel: How Do I Apply for a Passport?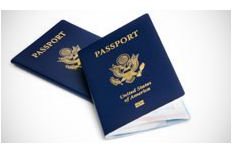 Have Passport, Will Travel
Since June 2009, it has been necessary to have a passport if you have left the country and re-enter except for land travel from Canada or Mexico. If you fly to Mexico or Canada you will need a passport to come back to the U.S. If you want to do any travel outside of the U.S. it is time to ask: How do I apply for a passport?
The process of acquiring a U.S. passport is not difficult, but it does not happen in a hurry. If you wait until the last moment and then wonder "how do I get a passport?", your travel plans may have to be changed. Plan ahead.
What You Need
To complete the application for a U.S. passport you will need to show or provide the following items:
Proof of U.S. Citizenship
Identification
Form DS-11, Application for U.S. Passport
Photocopies of identification documents one and two.
Yourself: You must apply in person for your first passport.
Make sure you have the first two items first and you can take care of items 3 and 4 when you go to your local passport application office for the first time. For most, the proof of citizenship will be a certified birth certificate from the city or county where you were born. If you were not born in the U.S. you can provide either a Consular Report of Birth Abroad, a Naturalization Certificate or a Citizenship Certificate. The valid form of identification can be a current driver's license, government or military ID.
Pick up the Form DS-11 at your local application office or download and complete the form on your computer before printing. You may also be able to have the photos done at the same place. DO NOT SIGN THE DS-11. More on this below.
Where to Go
There are two options for places to apply for your passport. If you can wait the four to six weeks for the standard application process, find your local passport acceptance facility. These will be state or municipal government offices and post offices. This webpage from the State Department has an office locator. Enter your zip code and you will get a list of the ten closest offices. If you need passport photos the results will show you which locations have photo services or nearby photo services.
The major U.S. cities have dedicated Passport Agencies. These agencies provide the expedited passport issue service and many produce passport cards right at the agency. If you need your passport in a hurry, call the nearest agency, check on the passport processing time and make an appointment to do your application.
Take your documentation to the selected passport office, sign the DS-11 in the presence of the Acceptance Agent and pay your passport fees. The how do I apply for a passport part is complete. You just need to wait for your passport to arrive in the mail!
Passport Fees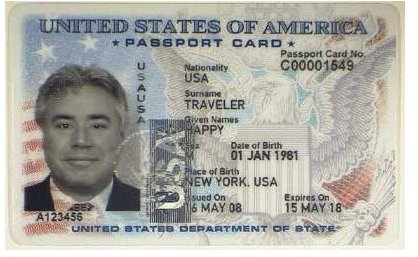 The cost of a new passport is $110 plus a $25 execution fee which is paid separately. An expedited passport application will shorten the wait time to two to three weeks. The extra charge for the quicker service is $60 plus the cost of overnight or second day mail.
The passport agencies will accept credit cards. All other facilities plus the agencies take personal checks, money orders or bank drafts. The $25 acceptance fee must be a separate check.
For an additional $30 you can get a passport card along with your passport book. The passport card can be used for air and sea travel to and from Mexico, Canada, the Caribbean and Bermuda. The passport card cannot be used for international air travel.
Obtaining your first passport is not a difficult task. Follow the steps, give your self plenty of time before your first international trip and don't try to pay for your application in cash. When someone asks how do I get a passport show them your passport and how you applied for one.
References
U.S. Department of State: Travel.State.Gov, https://travel.state.gov/passport/get/first/first_830.html
Image Credit: travel.state.gov