Where Can You Find Totally Free Personal Financial Planning Software?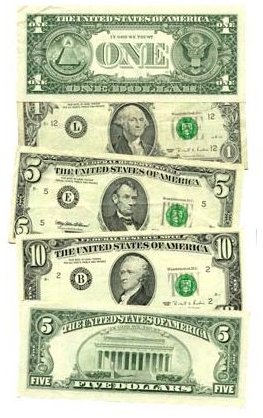 Personal Financial Planning
Personal financial planning involves planning a budget, paying off debts, saving for a major life event and saving for retirement. Planning your finances is essential to having success in other areas such as relationships, health and your professional life. Being in control of your finances gives you a feeling of satisfaction and provides you with confidence because you will ultimately have more choices in your personal and professional life.
It is never too late to start finance planning for the future. Whether you are in your twenties, thirties, forties or older, setting goals and planning is important. For instance, in your twenties, you may be planning a budget from a new job and saving an emergency fund. In your thirties, you may be saving for a home. In your forties, you may be budgeting and saving for long-term retirement. In your fifties and sixties, perhaps your goals are to save for a lifelong wish such as a world vacation. At any age, planning and budgeting your finances in addition to being aware of how to achieve goals will be very beneficial.
To aid you in the planning process, we've provided options on totally free personal financial planning software.
Choosing the Right Personal Finance Software
The right personal finance software for each person differs depending on financial goals, a commitment to using the software, and the ease of use with the computer software. Other considerations for choosing the right software include:
Cost - Realize that free financial planning software is great for getting your feet wet and for doing basic financial planning. If you need complicated features, then consider paying for the next level up in the software program (if offered).
Level of Support - Some software may not be as intuitive to learn so you may need some technical support to understand how to use it properly.
Software Capabilities - Look for software that can connect with other popular software programs such as Excel or Quicken. Also, keep in mind that effective financial planning software has a variety of useful templates that makes tasks easier.
3 Choices for Free Financial Software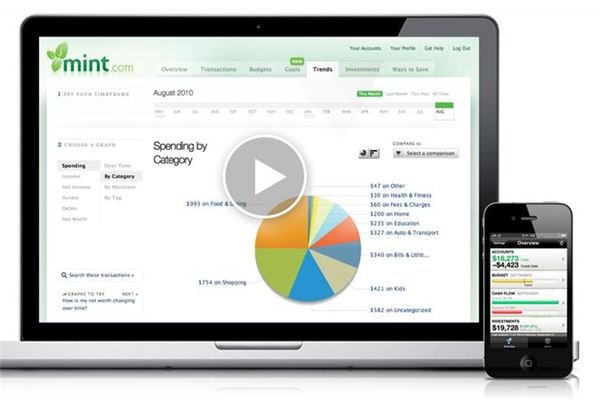 Choices for free software are available for download from various Internet websites. Most of the software programs that are available may have some flaws, but can provide basic financial planning templates. Another option is to use totally free financial planning software that runs online. Some examples include:
1. Quicken Mint Free Online Financial Software
After a quick registration (name, email, zip code), you can upload all of your account information to the website and have access to them all online. Unlike many other software programs, there is an extensive categorization system that allows you customize how your financial account information is stored in the Mint system. You can use these categories throughout the different parts of the system to refer to all transactions, budget tracking and alerting.
One neat feature is that you can link your Mink account to up to 3,000 banks in the US so that you can track all of your account transactions in one Mint window as opposed to looking it up at different banking websites. In the budgeting module of Mint, you can compare your budget from month-to-month and year-to-year, which can be helpful when saving and investing down the road. Mint also offers you mobile alerts to help you track the effects of your spending by showing you how much money you will have left at the end of the month. Besides the perceived security risk, (the Mint folks claim that all is secure), one disadvantage is that Mink cannot do bank transfers or link to brokerage accounts.
More Free Personal Finance Software Choices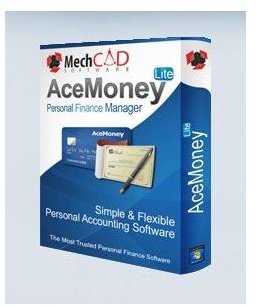 This personal finance software program manages up to two accounts, allows users create and manage their personal budgets and helps you track spending habits. You can transfer money between your accounts by setting up online banking as the program will store account passwords and encrypt them for security. You can also keep track of expenses by the month or year. There is a user forum and an extensive FAQ on the website for support. The only disadvantage is that the Lite version only supports two accounts. You have to purchase the full version for $30.00 if you need to keep track of more accounts.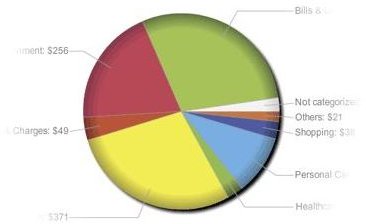 This completely free website tracks online banking rates, services, and budgeting tools for its users. The online software pulls information from all of your checking, savings and loan accounts to help you keep track of what you owe. For convenience, you can import your financial information in the form of an existing spreadsheet or other budget programs. The program also helps you budget your income based on expenses and savings habits. There are also widget tools that send alerts about your budget and accounts to your mobile phone. For support, there are user forums that you can login to on the website in addition to a "Money Matters" blog.
Try one of these excellent choices for help tracking your expenses and making wiser financial decisions.
Please be sure to check out the other tips and strategies in Bright Hub's collection of personal and household budgeting guides.
References
Image Credits: